National Institution for Transforming India (NITI) Aayog: Composition and Objectives
The NITI Aayog (National Institution for Transforming India), is a think tank of the Government of India established on 1 January 2015 as a replacement for the Planning Commission to give suggestions to the Governments at the central and state levels with relevant strategic, directional and technical advice across the spectrum of key elements of policy / development process. The Prime Minister of India heads the Aayog as the Ex-officio Chairperson. Currently Rajiv Kumar is the vice chairman of the NITI Ayog.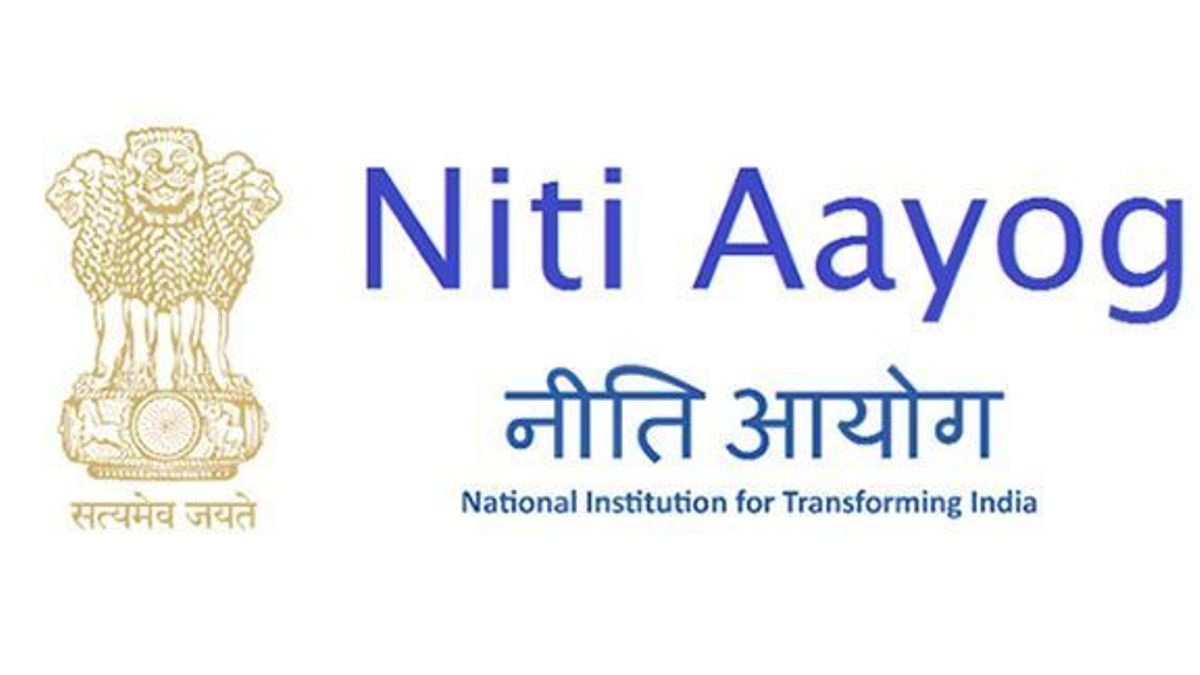 NITI Aayog
About National Institution for Transforming India (NITI) Aayog
NITI Aayog was established on 1st January 2015, which was a replacement of the Planning Commission. It serves as an advisory body or a "Think Tank" of the government of India to advice on social and economic issues.
Composition of NITI Aayog:
The NITI Aayog comprises the following:
1. Prime Minister of India as the Chairperson
2. Governing Council comprising the Chief Ministers of all the States and Lt. Governors of Union Territories
3. Regional Councils will be convened to address specific issues and contingencies impacting more than one state or a region by the Prime Minister and will comprise of the Chief Ministers of States and Lt. Governors of Union Territories in the region.
4. Experts, specialists and practitioners with relevant domain knowledge as special invitees nominated by the Prime Minister
5. The full-time organizational framework will comprise of, in addition to the Prime Minister as the Chairperson:
i. Vice-Chairperson to be appointed by the Prime Minister
ii. Full-time members
iii. Maximum of 2 part-time members from leading universities research organizations and other relevant institutions in an ex-officio capacity
iv. Maximum of 4 members of the Union Council of Ministers to be nominated by the Prime Minister as Ex Officio members
v. Chief Executive Officer to be appointed by the Prime Minister for a fixed tenure, in the rank of Secretary to the Government of India.
vi. Secretariat as deemed necessary.
Current Composition of NITI Aayog is as follows;
Chairperson:-Shri Narendra Modi, Hon'ble Prime Minister

Vice Chairperson:-Dr. Rajiv Kumar

Full-Time Members

1. Dr. Bibek Debroy

2. Shri V.K. Saraswat

3. Prof. Ramesh Chand

4. Dr. V. K. Paul
Objectives of NITI Aayog
The major objectives of NITI Aayog are mentioned below:
1. To evolve a shared vision of national development priorities, sectors and strategies with the active involvement of States in the light of national objectives.
2. To foster cooperative federalism through structured support initiatives and mechanisms with the States on a continuous basis, recognizing that strong States make a strong nation.
3. To develop mechanisms to formulate credible plans at the village level and aggregate these progressively at higher levels of government.
4. To ensure that the interests of national security are incorporated in economic strategy and policy.
5. To pay special attention to the sections of our society that may be at risk of not benefitting adequately from economic progress.
6. To design strategic and long term policy and programme frameworks and initiatives, and monitor their progress and their efficacy.
7. To provide advice and encourage partnerships between key stakeholders and national and international like-minded Think Tanks, as well as educational and policy research institutions.
8. To focus on technology up gradation and capacity building for implementation of programmes and initiatives.

What are the main functions of Reserve Bank of India?