Independence Day 2021: Summary of Indian National Movement
Independence Day 2021:The Indian National Movement was an organised mass movement concerned with the interests of the people of India and affected by both internal and external factors. It led to the formation of the Indian National Congress in 1885 and several revolts broke out across the country. Formation of the Muslim League in 1906, the Swadeshi Movement in 1905, etc. which spearheaded the freedom struggle in India from 1885 to 1947.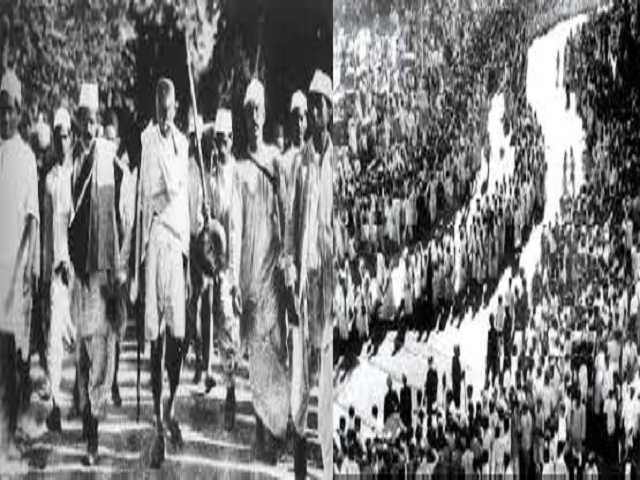 Summary of Indian National Movement
Independence Day 2021: India's movement for Independence occurred in stages elicit by the inflexibility of the Britishers and in various instances, their violent responses to non-violent protests. It was understood that the British were controlling the resources of India and the lives of its people, and as far as this control was ended India could not be for Indians.
Summary of Indian National Movement
It has been observed that the struggles for Freedom in India had been a merger of a series of Political, Socio-Cultural, and Economic factors that led to the rise of Nationalism.
Happy Independence Day 2021: Wishes, WhatsApp Messages, Quotes, Slogan, Images & SMS
Congress Sessions during Swadeshi Movement:
1. 1905 – Congress session in Banaras. Presided over by Gopal Krishan Gokhale.
2. 1906 – Congress Session in Calcutta. Presided over by Dadabhai Naroji.
3. 1907 – Congress Session in Surat on the bank of the river Tapti. Presided over by Pherozeshah Mehta where due to the differences between Moderates and Extremists first split in Congress occurred.
Towards Quit India Movement
Important Congress Sessions:
√ 1936 – Lucknow (UP) – Presided by J.L Nehru
√ 1937 – Faizpur (Maharashtra) – Presided by J.L Nehru ( First session held in the village)
√ 1938 – Haripura (Gujarat) – Presided by S.C Bose
√ 1939 – Tripuri (M.P) – Presided by S.C Bose
Independence Day 2021: History, Significance, Celebration, and Facts
Click here for detailed study on History of Modern India: A Complete Study Material