World Day of War Orphans 2023: Messages, Greetings, WhatsApp & Facebook Status, Quotes to share on this day
World Day of War Orphans is observed to highlight the harsh conditions faced by war orphans. Also, this urges people to come forward to provide a better living for these poor souls.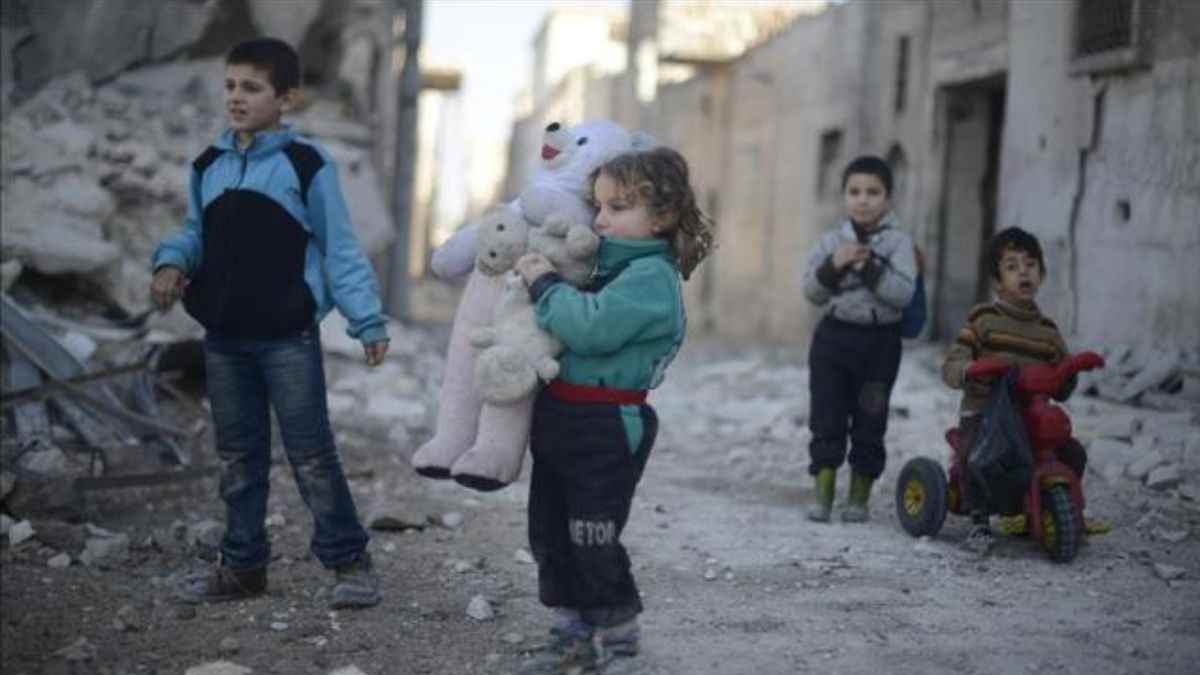 World Day For War Orphans 2023
World Day for War Orphans on January 6 is observed to highlight the array of challenges war orphans face. A life of hardship, emotional neglect, and physical neglect is inflicted upon the millions of children who become orphans as a result of war around the world.
The lives of 103 million people worldwide have been torn apart by the trauma, torment or threat of conflict, persecution, insecurity or human rights violations.

See how @Refugees works to support those who are #ForcedToFlee: https://t.co/hwYWH6gnVb pic.twitter.com/jjDBFujzUZ

— United Nations (@UN) January 6, 2023
The theme to observe the important event this year is "Standing Up for War-Affected Children" which is meant to put global attention on the challenges these children face and how to best meet their needs.
Who is a War Orphan?
A child who has lost both parents or, less commonly, one parent through civilian deaths in the war, is considered as a War Orphan.
Roughly half of the casualties in wars over the past few centuries were civilians, a proportion that gradually rose until 2001. UNICEF reports that as of 2015, there were "nearly 140 million orphans worldwide, with 61 million in Asia, 52 million in Africa, 10 million in Latin America and the Caribbean, and 7.3 million in Eastern Europe and Central Asia."

Why is World Day of War Orphans observed on January 6?
Children who lose their parents in sudden, violent events like war are forced to live with a surviving relative or enter the foster care system, where they must deal with poor living conditions like malnutrition and disease. It's impossible to fathom the emotional and mental strain they experience.
SOS Enfants en Detresse, a French organization that works to restore a sense of normalcy to the lives of children adversely affected by war and conflict, established World Day for War Orphans to address this painful situation. Every year on January 6, awareness-raising events are held to help people better comprehend the plight that orphaned children are subjected to.
World Day for War Orphans 2023: Date, Theme, History, Significance & More
World Day of War Orphans 2023: Messages, WhatsApp & Facebook Status
The irony of the world is that despite being innocent, they suffered the most as a result of the wars. 2023 marks the "World Day of War Orphans."

Let's come together to defend rights and integrate them into society. World War Orphans Day.

Let's work for all people on this World Day of War Orphans.

You have the power to change the course of an innocent child's life today by giving them access to basic healthcare, education, and guidance so they can move forward in the right direction.

No matter how big or small your effort, it can still be a blessing for a child who is struggling in his life because of his parents.

Only we are the people who can take responsibility to provide them golden future, they also are human's children, try to adopt them. Happy World Day of War Orphans 2023.
World Day of War Orphans 2023: Theme
"Orphans are easier to ignore before you know their names. They are easier to ignore before you see their faces. It is easier to pretend they're not real before you hold them in your arms, but once you do, everything changes." -

David Platt

"Orphans, are the one who has no parents but has many parents. But having one's parents is more valuable than the other having many parents (it doesn't depend on numbers, but the feelings matters)." -

Siddwin S. Shetty

"God is pleased with no music below so much as with the thanksgiving songs of relieved widows and supported orphans; of rejoicing, comforted, and thankful persons." -

Jeremy Taylor

"There are many in the world dying for a piece of bread, but there are many more dying for a little love." -

Mother Teresa

"Families don't have to match. You don't have to look like someone else to love them." -

Leigh Anne Tuohy
World Day of War Orphans 2023: Facts
World Day for War Orphans seeks to highlight the harsh conditions children left orphaned by war experience. It raises awareness about the poor conditions they are often forced to live in and urges us to take action in any way to improve their well-being. Some of the facts regarding them are:
While this day is dedicated to war orphans, it also raises awareness for everyone who has been impacted by war. We learn more about the losses that come with war and how destructive it can be.

Around the world, there are thought to be 150 million orphan children, according to UNICEF.

Over 80% of children in orphanages around the world have a living parent, according to UNICEF's definition of "single orphans," which refers to children with only one deceased parent.

Orphanage kids are more likely to experience violence, human trafficking, and exploitation than adults.

The cost of raising a child in a family versus an orphanage is ten times less.

Children make up a significant portion of the civilian casualties in recent conflicts, which are increasing steadily.
A sense of family, love, and any reason to smile are the best gifts you can give to kids who have lost everything. These orphaned kids will be ecstatic to see you at your neighborhood orphanage. Visit one today on World Day of War Orphans and bring some joy into their lives by bringing gifts, songs, games, or other activities with you.
FAQ
How many orphans are in the world in 2022?
An estimated 153 million children worldwide are orphans (UNICEF).
Which country has the most number of orphans?
The highest orphan rates in the world include Russia, Iran, Colombia, Brazil, Mexico, South Africa, and Peru.
Which day is celebrated as Orphans Day?
World Orphans Day is celebrated on the second Monday of every November.
How many war orphans are there in the world?
UNICEF (United Nations International Children's Emergency Fund) estimates that approximately 150 million children worldwide are orphans, and many of these are due to deaths caused by war.
Why is World War Orphans day celebrated?
This day was created by the French organization, SOS Enfants en Detresses to raise awareness about their suffering and to better their future.