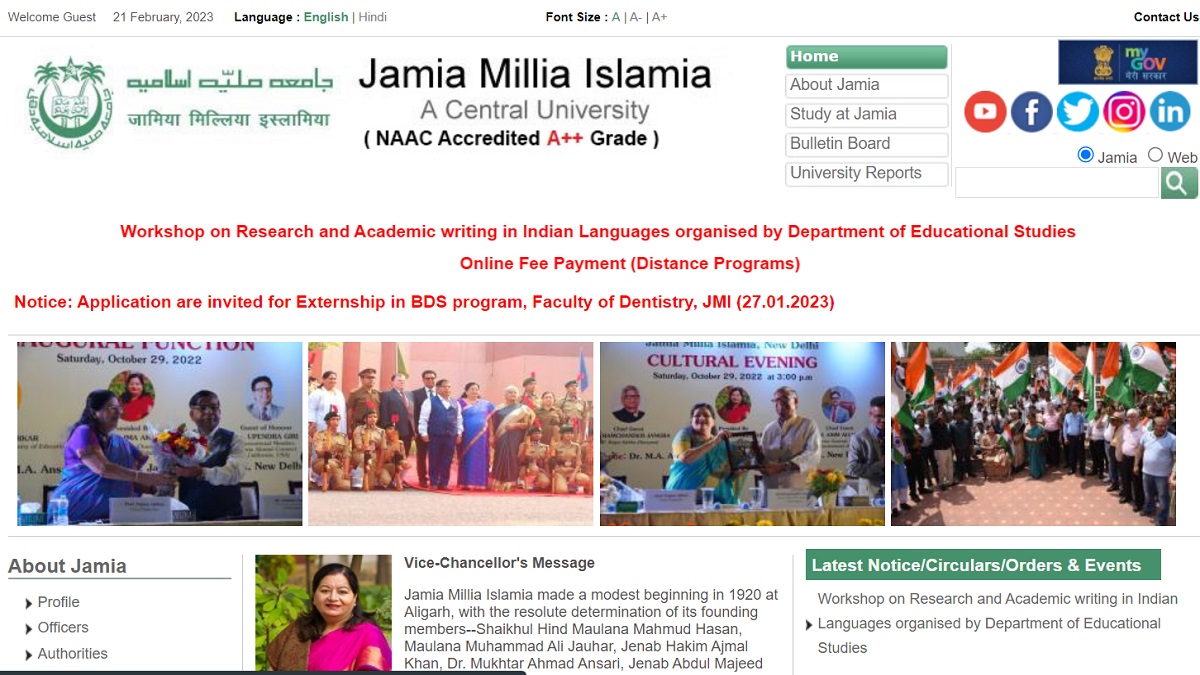 JMI Entrance Exam: Jamia Millia Islamia will not be conducting admissions to its UG and PG programmes through the CUET 2023 exams. According to officials from JMI, the CUET Exam will not be held for entry to all UG and PG programmes at the institute but instead, it will conduct its own entrance exam to ensure timely admissions.
JMI will be conducting admissions to CUET exams to 10 undergraduate courses through the CUET exams. According to media reports, the number of courses for which candidates will be required to appear for the CUET Exam will increase but remain limited. The institute has further stated that it has no plans to implement CUET 2023 exams for the UG and PG courses.
CUET Conducted in 2022
Last year JMI conducted admissions for 8 courses through CUET exams. Officials from the university have stated that it will follow its own admission test - JMI Entrance Exam.
According to the admission process of 2022 the admissions to the following courses were conducted through CUET 2022 - BA (Hons) Sanskrit, BA (Hons) Spanish and Latin American Studies, BA (Hons) Hindi, BA (Hons) Turkish Language and Literature, BA (Hons) French and Francophone Studies, BA (Hons) History, BA (Hons) Economics, BSc Biotechnology, BVoc (Solar Energy), and BSc (Hons) Physics.
Details regarding the CUET 2023 exams and the JMI 2023 entrance exam will also be announced soon.
CUET Registrations 2023
CUET 2023 exam registrations are underway. The last date for students to complete the CUET 2023 registrations is March 12, 2023. The exams will be conducted from March 21 to 31, 2023.
Also Read: CUET 2023: Students Can Join Two Courses Simultaneously from Next Academic Year