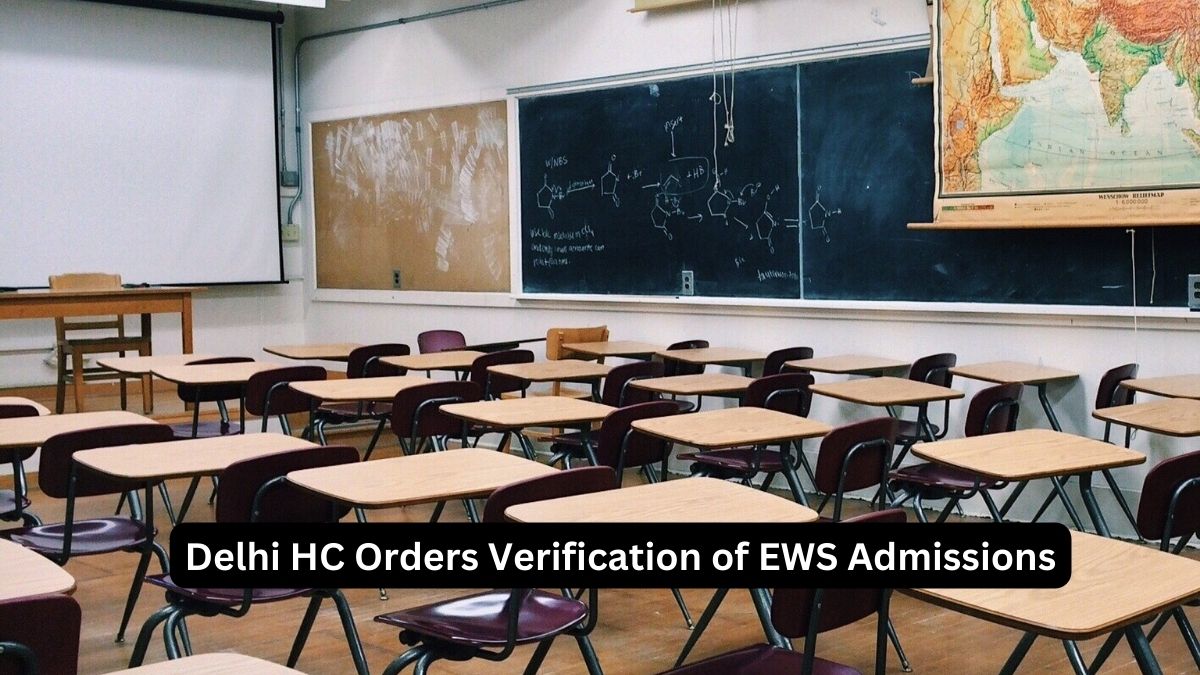 CBSE Term 2 Accountancy Syllabus- Class 11th
Delhi HC Orders Verification of EWS Admission: As per the latest updates, the Delhi Education Department will physically check the offline admission of children from economically disadvantaged groups. The Directorate of Education (DoE) said that student applications to private schools that are handled offline will be carefully inspected. The orders have arrived in response to the Delhi High Court's ruling.
Private schools must do entry-level student verification, according to a directive from Delhi's education department. After hearing the petition, the court directed that the admissions be properly examined. In accordance with the court's directives, IDs will be generated for offline admittance following review and approval, and schools will be able to submit their requests for compensation. The officials are required by court order to finish the procedure by March 31.
CBSE Term 2 Accountancy Syllabus- Class 11th
The Delhi High Court mandated in February that the DoE examine admissions made by private institutions under the EWS category and then proceed with fee repayment if necessary.
Why Delhi HC has Ordered Examination of EWS Admission?
A DoE ruling that prohibited fee refunds to schools that had admitted students using the offline manner after 2016–17 was challenged in the Delhi High Court. An association representing the city's low-cost private schools, the Private Land Public Schools' Trust, petitioned the court to overturn the ruling.
CBSE Term 2 Accountancy Syllabus- Class 11th
The issue with reimbursements arose after the directorate sent out a circular warning that students accepted by private recognised schools on public and private property at their own level without adhering to the proper procedures or receiving the directorate's approval would not be eligible for payment reimbursement.
Prior to 2016–17, the schools were in charge of handling EWS/DG admission. For admissions, the colleges used to fill out paper applications and hold a draw of lots. For the 2016–17 academic year, kindergarten and first-grade admissions were handled online.
CBSE Term 2 Accountancy Syllabus- Class 11th
Also Read: Over 8.5 Lakh Students to Appear in West Bengal Class 12 Exam 2023 Tomorrow, Check HS Exam Routine 2023 Here