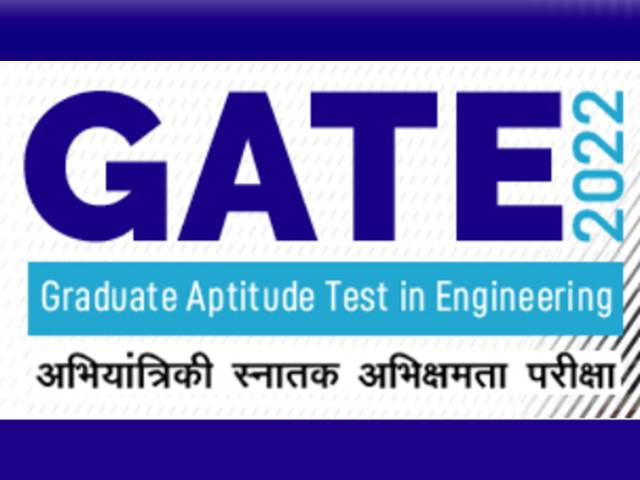 GATE 2022 Not Postponed: Supreme Court of India dismissed plea filed demanding postponement of GATE 2022 PG Engineering entrance exam scheduled to be held on this weekend. During the hearing, SC said that any decision about GATE 2022 Exam postponement can be taken by organizing authority - IIT Kharagpur only. The petition filed before the apex court was heard by Bench of Justices DY Chandrachud, Surya Kant and Vikram Nath. The matter listed as Item No 15, was taken up at 11 AM considering the urgent nature of the plea as the exam is to be held from 5th February – Saturday.
Only 48 Hours for Exam, SC won't Interfere
During the hearing, Justice Chandrachud said that as the plea has come before the court only 48 hours prior to the scheduled exam, it is not in a position to interfere in the matter. Any judicial order with regards to postponement of GATE would lead to "chaos and uncertainty" and to avoid this, the SC dismissed plea about postponement of GATE 2022 exam. The bench also observed that students should have been prepared and it can't play with students' careers, with such time left of the academic event. Before dismissing the plea, the court noted "IIT Kharagpur wants to postpone the exam, it can take a call. But the Apex Court won't issue any order to hold the exam."
Petitions filed by students
Two writ petitions were filed before the Supreme Court - one by students appearing for the GATE 2022 exams and the other - a PIL. The petitioners have asked for an interim relief of stay on the GATE 2022 exams until the final decision in the matter is announced by the SC.
No COVID guidelines in place
The petitioners have argued that over 9 Lakh students will be appearing for the exams across 200 exam centres and IIT Kharagpur, the conducting body of GATE 2022 has not issued any COVID guidelines or set out procedures to assess the health conditions of the candidates.
Close to 23,000 candidates appearing for the GATE 2022 exams joined the petition demanding a postponement of the exams due to the third wave of the COVID pandemic.
Travel pass issued
Amidst the opposition, IIT KGP has released a travel pass for all GATE 2022 students which can be used for smooth movement to reach GATE 2022 exam centres on the exam day.
The GATE 2022 exam admit card was released on the official website of IIT Kharagpur. Candidates appearing for the exams are required to carry the GATE 2022 admit card along with them for the examinations.
Also Read: GATE 2022 Postponement: Supreme Court to hear Plea demanding Deferment of Exam Tomorrow