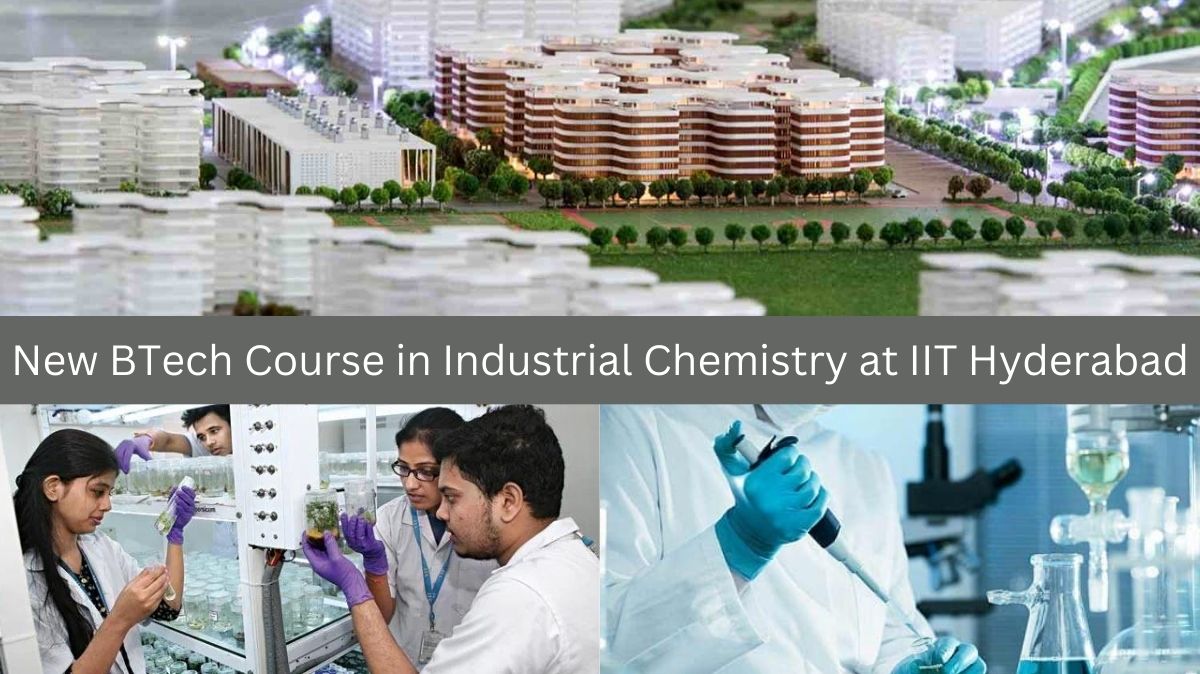 IIT Hyderabad: The Indian Institute of Technology (IIT) Hyderabad introduced a new four-year BTech programme in Biotechnology and Bioinformatics. This newly launched course is designed to offer appropriate exposure in the Biotech/Pharma industries and also plays a pivotal role in Information Technology and Computer Science in comprehending biological data.
As per the official announcement, another course similar to this one was initiated in BTech Biochemical Engineering and Biotechnology offered by IIT Delhi. Moreover, IIT Guwahati and IIT Roorkee provide BTech in the Biotechnology field.
BTech in Biotechnology and Bioinformatics Course Content
It is a full-time Undergraduate Degree programme of 4 years comprising eight semesters. Candidates who are interested in pursuing this course will need to study 7 to 8 subjects each semester. First-year subjects that will be taught to enrolled students during the programme are Modern Physics, Basic Bioinformatics, English Communication and Introduction to Bio-Nanotechnology.
Additionally, the students who will get admission to this new BTech course will be required active participation in the National Cadet Corps (NCC), National Social Service (NSS), or any other cultural activities like the Clean India additional course. A total number of 15 seats are available in the prestigious IIT Hyderabad for the BTech in Biotechnology and Bioinformatics programme.
BTech in Biotechnology and Bioinformatics Eligibility
The admission to the application-based BTech programme in Biotechnology and Bioinformatics will be conducted similarly to other BTech programmes at IIT Hyderabad. The aspirants will be offered admission based on the JEE Advanced scores. Also, candidates who will be submitting registration forms on the online portal must fulfil the basic eligibility criteria i.e. they should have passed Class 12 (or equivalent) from a recognised state or central board.
BTech in Biotechnology and Bioinformatics Fee Structure
The programme tuition fee as prescribed by the institute for this new BTech course for the General, EWS and OBC categories is Rs 1 lakh per semester. However, there is no tuition fee for students belonging to the SC/ST or PH category. As per the information, additional fees will also be charged such as student welfare funds, hostel charges, and other levies that are not included in this tuition fee.
BTech in Biotechnology and Bioinformatics Career Prospects
Students will learn advanced-level analytical skills through this new BTech course and Bioinformatics aspects which are subsequently high in demand will be taught with extensive training sessions from field experts. After graduating from this course, students will be able to pursue various coveted careers in the growing fields like Research, Bio-Chemical Engineering, Bioprocess Engineering, and Data Analytics in Pharma Industry and Biotech Industry, etc. During the academic years, students will be benefited from industrial projects which will further enhance their industrial experience and create more employment opportunities.
Also Read: Karnataka PGCET 2022 Final Document Verification To Conclude Today, Check List of Documents Here