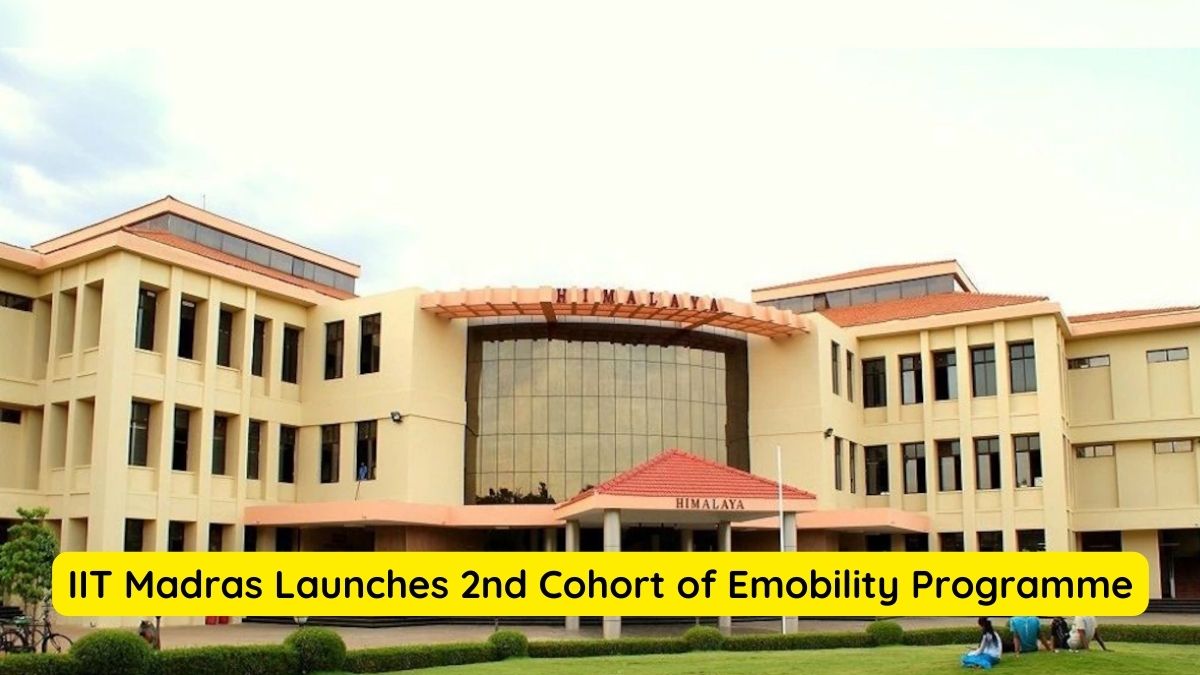 IIT Madras Certificate Courses: The second cohort of the online emobility certificate programme has been relaunched by the Indian Institute of Technology (IIT) Madras. The first cohort which began in September 2022, recorded high enrollment. The curriculum, designed for professionals in the workforce, aims to give an overview of the e-Mobility ecosystem and basic technical principles. However, the deadline to register for the second cohort is March 20, 2023.
The course will cover the principles of technological fields like vehicle development, power electronics, battery engineering, thermal management, power trains, and EMI/ EMC, among others. It is being given by IIT Madras' Centre for Outreach and Digital Education (CODE).
About Online Emobility Certificate Programme
The online programme comprises 120 hours of video classes and 40 hours of online live classes with the faculty members. Candidates need to complete assignments and final test evaluations. Afterward, they will receive the certificate. The 2nd cohort is scheduled to begin on April 20, 2023.
Further talking about the programme, Devendra Jalihal, chairman, Centre for Outreach and Digital Education (CODE), IIT Madras, said: "We worked with Industry leaders and designed this course to suit Working Professionals who are looking to get an overview of eMobility. We knew then that it was a unique offering with very high value. But none of us in the team expected such high appreciation and enrolment for the program."
"Both companies and individuals were very happy with the structure, content, and delivery of the program. We now know that we can offer this Program globally across time zones. We had to reduce theory and increase application, and brought Industry Professionals to deliver a significant portion of the content," the chairman added.
Also Read: IIT Kanpur Launches eMasters Programme on Sustainable Construction Practices and Project Management