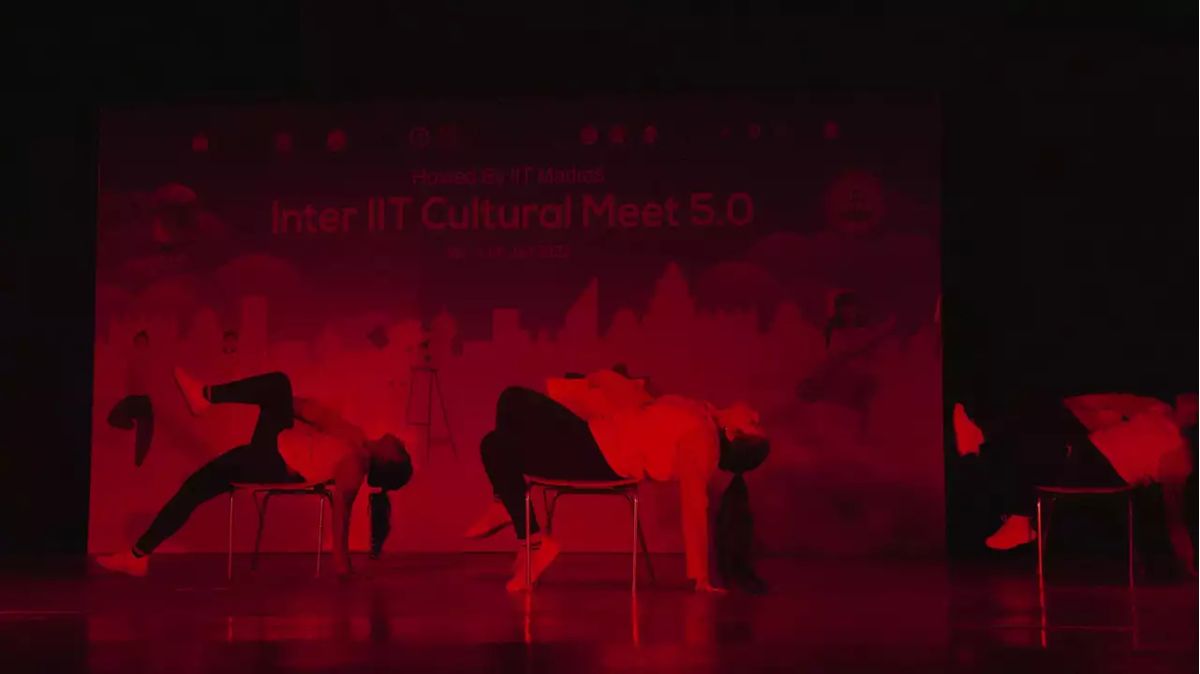 Indian Institute of Technology Madras (IIT Madras) is hosting its fifth edition of the Inter-IIT Cultural Meet wherein about 3,200 students from 23 IITs are participating in various cultural events. The annual cultural meet commenced on January 9, 2023, and will conclude on January 11 (tomorrow).
The cultural meet is organized by a different IIT every year. Moreover, for the past two years, the event was not being conducted owing to the COVID-19 pandemic situation that prevailed all over the world.
IIT Madras Cultural Meet 5.0 Objective
IIT Madras stated in an official announcement that there were students from all IITs who gathered to celebrate cultural arts with events conducted by different clubs. The main goal of this event is to allow and promote some of the enlightened minds in India to display their skills and capabilities through performances.
Also, students are able to achieve distinction by participating in a plethora of events that enrich the cultural sphere of IITs.
Chief Guests in IIT-M Inter-Cultural Event
As per the reports, Chief Guest Shri L. Subramaniam who is a renowned violinist, composer, and conductor and a Padma Bhushan awardee, inaugurated the Inter- IIT Cultural Meet 5.0 on January 9, 2023, in the presence of Guest of Honour Prof. V. Kamakoti, Director, IIT Madras, Prof. Nilesh J. Vasa, Dean (Students), IIT Madras, Prof. Arshinder Kaur, Advisor (Cultural), IIT Madras, and students from all 23 IITs across India.
IIT-M Cultural Event 5.0 Highlights
As per the information by IIT Madras, there are nine categories in total with each having a separate cup. The overall winner of the fifth inter-IIT cultural meet will be given a trophy and will be declared the champion of the event.
Professor Kamakoti asserted that encouraging students must actively participate in cultural meet. Further, the Institute is delighted to host Cultural Meet this year. India is diverse in terms of cultural events and programmes. It has been observed that any engineer who has a deep introduction to art, performs very well, especially in projects, research and reports.
There is an element of grace, creativity and novelty that is reflected and these co-curricular activities bring out these qualities in students. The key features or themes in the cultural event will be various events in the following mentioned categories.
Literary Arts

Speaking and Comedic Arts

Theatre Arts

Dance Arts

Musical Arts

Film-making Arts

Fine Arts

Digital Arts

Lifestyle Arts.
IIT Madras said that E-sports and culinary events are the new events to have been recently introduced and included in the inter-cultural meet this year.
Also Read: NEET PG Seat Allotment 2022 for Special Stray Vacancy Round To Release Today