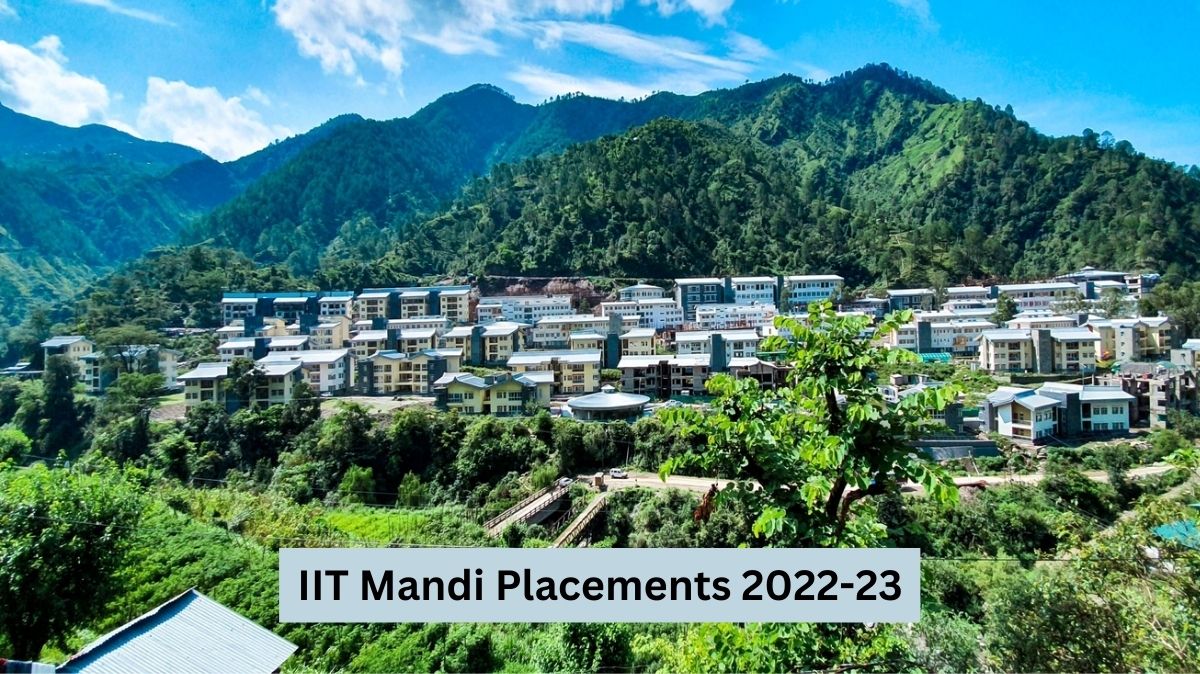 The Indian Institute of Technology (IIT) Mandi has recently announced the closure of Phase 1 of the Placement Drive 2022-23 in the department of Mechanical Engineering. At the placement event, a total number of 249 students have got placed in the top recruiting companies so far. Out of these, 70 students received pre-placement offers with an average salary of 25.23 lakhs per annum.
As per the placement reports, over 85 companies participated in this placement process conducted by the prestigious institution. The data shows that 140 national and international companies have registered with the college and participated in it. Also, IIT Mandi has got 19 international offers and many of the major companies that participated in this event were Uber, Amazon, Walmart, and Oracle, among others.
Top Recruiting Companies
According to the placement event, it was reported that several esteemed organisations took part in the event and these corporations visited the IIT Mandi campus for placement as well as internships. Various companies who participated include L& T, Denso, Capgemini, Deloitte, Accenture, Future First, Eclerx, Evalueserve, ICICI Bank, and many others.
IIT Mandi Placement Packages 2022-23
In the year 2022, Phase 1 of the IIT Mandi Placement event saw as many as 249 students offered and placed in top companies till now. Out of which, 70 were given pre-placement offers with an average annual salary of 25.23 lakhs
More than 85 companies participated in the 2022-23 placement programme and more than 19 international offers came from companies namely Rakuten, Accenture Japan, Denso, and Nohara Holdings, Inc. Compared to the previous years' report, there has been a 50 per cent rise in the number of job offers and 25 per cent increase in PPOs.
The placement percentage which was recorded during IIT Mandi BTech placements 2022 was 93.4 per cent. About 156 students in total were placed out of 167 eligible and registered students during IIT Mandi placements in 2022. Furthermore, 200 job offers were received during IIT Mandi BTech placements in 2022.
Placement Graph of 5 years
In 2018, 27 students appeared for placements in the Mechanical Engineering Department. Around 16 students were placed with an average salary of Rs 7.56 lakhs per annum. Then in 2019, this number increased to Rs 8.07 lakhs per annum with 15 out of 25 students getting placed. The average salary once again increased to 10 lakhs per annum in 2020 in which 18 out of a total of 27 students were placed in recruiting companies.
However, the average salary declined to Rs 8.01 lakhs per annum in 2021 while the number of placed students also dropped to 14, out of 24. IIT had a good recovery in 2022 as 16 out of 24 students got placed with the average salary taking a huge rise to Rs 13.47 lakhs per annum.
IIT Mandi Internship Offers
Due to the covid pandemic, the internship programme got postponed. However, the event was initiated again this year (Recruitment Drive 2022-23). The majority of the students are trying to get internships for 2 months or 6 months. 150 students got internships so far, as per the data provided by the institute.
Also Read: CUET UG 2023: Exam Format, Subject Choices to Remain Same, Check Details Here