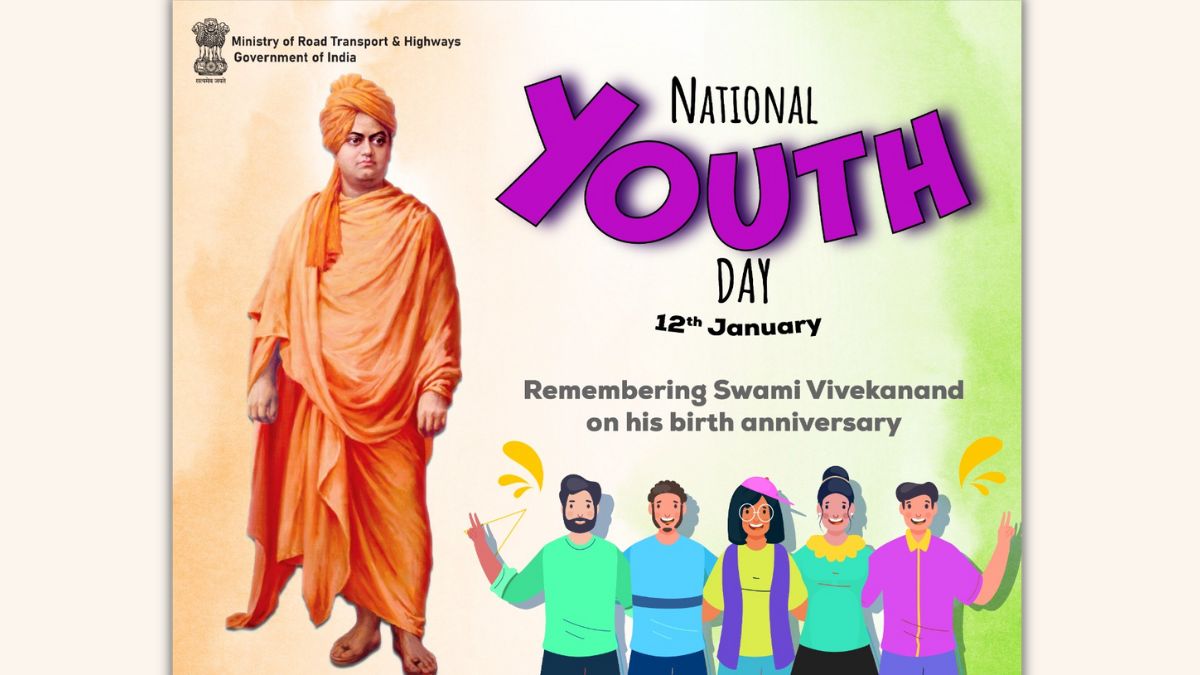 National Youth Day 2023: India is celebrating National Youth Day today - January 12, 2023, commemorating the birth anniversary of Swami Vivekanand. On the occasion, PM Narendra Modi will be inaugurating the 26th National Youth Festival in Hubballi, Karnataka. The theme for National Youth Festival this year is Viksit Yuva - Viksit Bharat.
On the Jayanti of Swami Vivekananda tomorrow, 12th January, I will be in Karnataka to inaugurate the 26th National Youth Festival in Hubballi.

May the ideals of Swami Vivekananda keep guiding our youth and inspire them to work towards nation building. https://t.co/5wqEEvSBOp

— Narendra Modi (@narendramodi) January 11, 2023
The government of India in 1984 declared January 12 as National Youth Day and since it has been celebrated across the country every year. The government states that the Philosophy of Swami Vivekanand and the ideals for which he lived and worked could be a great source of inspiration for Indian Youth.
Official Press Release - Click Here
National Youth Day Festival
The National Youth Day 2023 Festival will be conducted from January 12 to 14, 2023 which will have a Youth Summit consisting of Discussions on Five themes that stem from G20 and Y20 Events. The themes include
Future of Work, Industry, Innovation and 21st-Century Skills

Climate Change and Disaster Risk Education

Peace Building and Reconciliation

Shared Future-Youth in Democracy and Governance

Health and Well Being
The summit will have over 60 experts participating along with several competitive as well as non-competitive events which will be conducted during the event. The different competitive events being conducted include Fold Dances and Songs which will also provide a boost to local traditional cultures. The non-competitive events include Yogathon.
During the event, wight indigenous sports and martial arts will also be presented during the event by national-level performers along with other events like Food Festival, Youth Artist Camp, Adventure Sports Activities, Special Know your Army, Navy and Air Force Camps, etc.
Union Education Minister Dharmendra Pradhan stated that the NEP 2020 is prepared to train the youth and the next generation to become World Humans. The implementation of the NEP is a true tribute to an era promoter like Swami Vivekanand.
Also Read: National Youth Day 2023: UGC Requests HEIs to Encourage Students to Participate in Webinar
REGISTER FOR RESULTS UPDATES