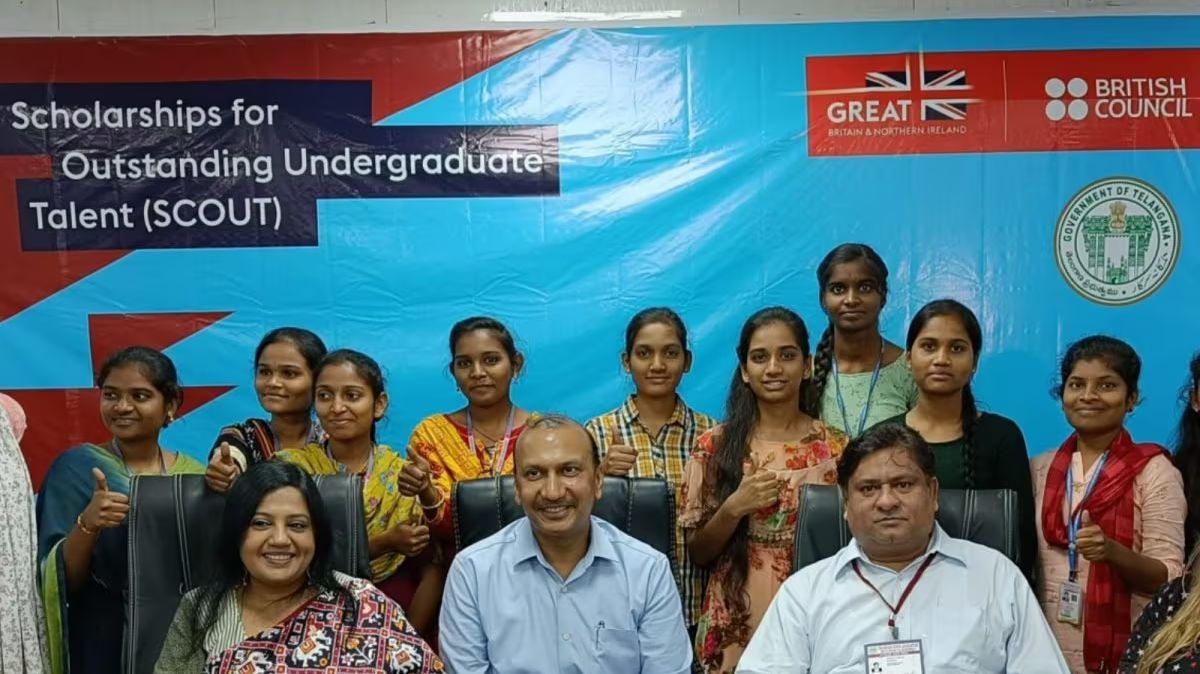 CBSE Term 2 Accountancy Syllabus- Class 11th
The Telangana Government has recently joined hands with British Council to introduce a Residential Short-term Certificate Course. This newly launched course is being introduced under the Scholarships for Outstanding Undergraduate Talent (SCOUT) scheme by GREAT for the Government of Telangana.
Talking about this initiative, 15 students undergraduate-level students along with two faculty members from Telangana will be hosted by the University of Glasgow in the upcoming month of March and April 2023. This will be done for a two-week short-term certified course namely 'How to be More Rational: Critical Thinking, Logic and Reasoning'.
CBSE Term 2 Accountancy Syllabus- Class 11th
Certificate Course Objectives
The short-term certificate course especially focuses on facilitating students to develop their academic as well as research skills. Moreover, the learners who will enrol in this residential certificate programme will also be able to acquire interdisciplinary knowledge through new pedagogical methods.
Instructors will teach modern ways and techniques to all students. This activity will also enable students to influence their own local community, institutions and future workplaces through their learning and as a result enhance their overall development.
CBSE Term 2 Accountancy Syllabus- Class 11th
Elated to announce our collaboration with the #TelanganaGovernment for the student study programme at @UofGlasgow , as a part of the Scholarships for Outstanding Undergraduate Talent scheme by #GREAT#SCOUT #StudyUK #IndiaUKTogether @ccetelangana @NavinMittal @JanakaP pic.twitter.com/AZQJ5QMPBm

— British Council in India (@inBritish) February 4, 2023
Perks of taking up this Course
As far as the selection is concerned, students from various Higher Educational Institutions (HEIs) from the state of Telangana were shortlisted based on their performance in the merit list prepared. The state government has decided to provide funds for travel and visa costs to all students and faculty members.
CBSE Term 2 Accountancy Syllabus- Class 11th
In addition to this, it came to light that the Telangana Government will reserve five master's scholarships for study in UK universities as part of their Chief Minister's Overseas Scholarship Scheme. All travel and visa expenses of the selected students and faculty are to be borne by the Telangana state government.
The Director of British Council South India, Janaka Pushpanathan further stated that their major goal is to design a platform for students where they get global exposure and networking opportunities. This scheme will build skills and knowledge in a globally renowned university. Also, all 15 students who will receive this merit-based scholarship are young women and the director expressed his wishes for these learners.
CBSE Term 2 Accountancy Syllabus- Class 11th
Also Read: IIT Jodhpur: Department of Physics Introduces BS Physics with Four Specializations, Check Details Here