Donating Blood Benefits the Donor: Prof. Mohapatra
Donating blood is a great service to the society, but the donor must also know that he was doing himself a huge favour by donating blood, eminent neuro-surgeon, Prof. Ashok Kumar Mohapatra said on Thursday.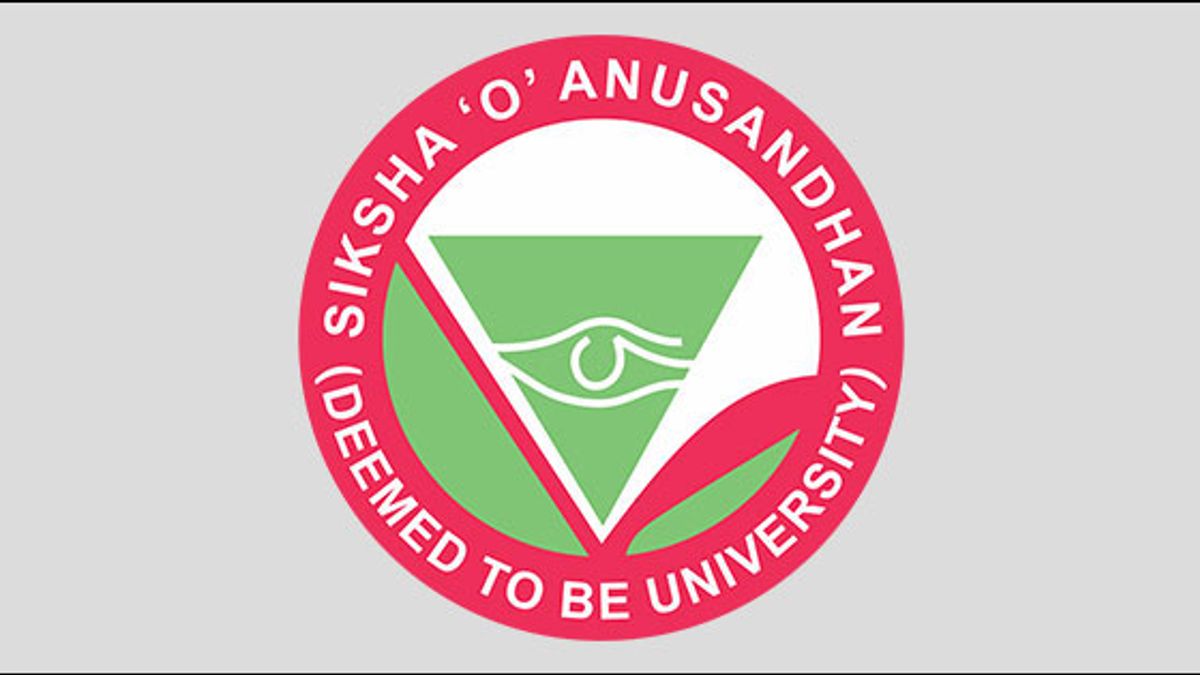 Blood Donation at SOA
Bhubaneswar, Sept. 20: Donating blood is a great service to the society, but the donor must also know that he was doing himself a huge favour by donating blood, eminent neuro-surgeon, Prof. Ashok Kumar Mohapatra said on Thursday.

"The human body has about five litres of blood and if 250 ml is donated, it is recovered within 30 minutes but the haemoglobin loss takes a few days for recovery. A person can donate blood once every three months," Prof. Mohapatra, Director (Health Programmes) at the SOA (Deemed to be University), said at the inauguration of a Blood Donation Camp conducted jointly by the Bhubaneswar-Cuttack Police Commissionerate and NSS bureau of SOA.


Mr. Satyajit Mohanty, Commissioner of Police, was the chief guest at the inauguration. Altogether 697 units of blood were collected in the camp.

Prof. Mohapatra explained that if a person is a frequent blood donor, the body gets accustomed to producing blood more frequently. "In case of an accident, which results in much blood loss, the person who donates blood frequently has a much better chance of recovery than a person who has never given blood," he said adding the body of the frequent donor would reproduce blood much faster.

"Regular blood donation benefits the donor in the long run," he said.

Prof. Mohapatra said India required 40 million bottles of blood annually while about half of that requirement could be met. "We need blood which is then separated to isolate RBC, plasma and platelates. But if the blood is not used for three weeks, it would go waste," he added.

Mr. Mohanty said the Police Commissionerate was among few organizations in the country which had a blood donation programme. "The blood collected under the 'Jiban-Alok' banner is used to help the needy and Thalassemia patients," he said.

"We have collected around 8,000 bottles of blood so far this year and have a target of reaching 12,000 bottles by end of the year," the Police Commissioner said while complimenting SOA for its efforts in blood donation.

Mr. M.Ramakrishna, Regional Director of NSS, urged the students to develop their service motto while appreciating the efforts of SOA in taking up initiatives to serve the society.

Prof. Damodar Acharya, Chairman of SOA's Advisory Board, Prof. P.K.Nanda, Dean (Research) of SOA and Prof. P.K.Sahu, Dean of Institute of Technical Education and Research (ITER), SOA's faculty of engineering, also spoke. Dr. Manas Kumar Mallick, Director (Admission) and Dr. Jyoti Ranjan Das, Dean (Students' Welfare) were present.

Siksha 'O' Anusandhan (SOA) Deemed to be University's achievements in a nutshell

The ranking survey conducted by the National Institutional Ranking Framework (NIRF), Ministry of HRD, in April 2018, has ranked Siksha 'O' Anusandhan as 24th best in University category in India. It is been ranked as 19th best Medical College. The National Assessment and Accreditation Council (NAAC), has also accredited SOA with 'A' grade, and has termed this deemed to be university as socially inclusive, which is a big achievement in itself.

SOA is proud to be associated with 9 degree granting institutes, which has a whopping strength of 10,000 students. The institute leaves no stone unturned in providing quality education in the field of medicine, engineering & technology, dental sciences, management sciences, pharmaceutical sciences, law, nursing, hospitality, tourism management and agriculture. SOA keeps on updating its curriculum from time to time as per the latest industry trends and believes in providing education to students with a holistic approach.

The department of Institute of Technical Education and Research (ITER), faculty of engineering and technology of SOA, has now become the 4th institute in the country to get 3 of its programs accredited by the reputed Accreditation Board for Engineering and Technology (ABET), USA. This shows the commitment and dedication of Siksha 'O' Anusandhan's vision to work towards the skill development of students and betterment of the society.


SALIENT FEATURES

• 125 Acres campus
• 4,47,395 sqm. Built-up Area
• 12 Research Centres
• 29 Research Labs
• 136 e-Enabled Classrooms
• 5 Model Auditoriums
• 10 Student Activity Centres
• 1026 Mbps Multiple ISP Connectivity
• Fully Wi-Fi Campus
• 32 National Collaborations
• 50 International Collaborations
• High-end Multi-disciplinary Research in Emerging Areas
• Fully Automated Libraries with Ample Print Learning Resources
• Adequate e-Resources with 21 e-Databases
• Fellowship for Doctoral & Post-Doctoral Programmes
• Scholarship for Meritorious Students

This shows the capability and willingness of Siksha 'O' Anusandhan to provide quality education to students and conduct ground-breaking research work in various fields. SOA has been expanding and new disciplines are on the anvil. But the principal objective remains to ensure that students, while training to be professionals, value their own lives as that of others.
Disclaimer: The information provided in this Notification is solely by SOA University., Jagranjosh.com bears no representations or warranties of any kind, express or implied, about the completeness, accuracy, reliability, suitability or availability with respect to the information. Individuals are therefore suggested to check the authenticity of the information.