Happy Mother's Day 2019 Quotes To Express Your Love For Mom
Check 25 best happy mother's day 2019 quotes to express love for your mom. It is not every day we get a chance to thank our mom for her love, care and sacrifice. But on this special day, don't forget to greet her.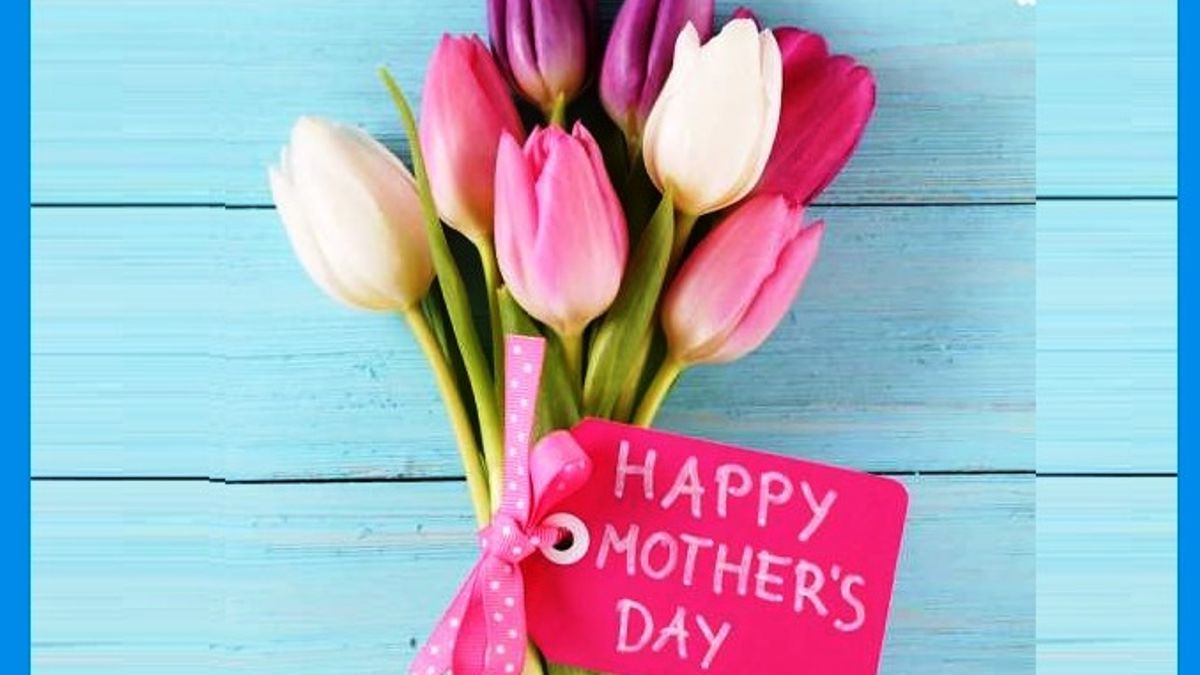 Mothers Day Status: 2019
Mother's Day 2019, 12th May: In India, Mother's Day is observed on 2nd Sunday of May, every year. Ann Reeves Jarvis started the tradition in the early 20th Century. Best time to celebrate motherhood to acknowledge her sacrifices and to give her the love she deserves. Mother's love is unconditional and incomprehensible; moreover, it's hard to define. Though, a single day cannot define our love for our mother. But this day gives us reasons to express our love and gratitude towards your life's first best friend. It is also the best time to express your love for all the other wonderful women in your life. A lot has been said about mothers love and sacrifices in terms of quotes and messages. Here, we have collected 25 caring, sweet and funny quotes for Mother's Day.
25 Best Quotes to celebrate Mother's Day
1. "It may be possible to gild pure gold, but who can make his mother more beautiful?" —Mahatma Gandhi
2. My mother is a walking miracle." —Leonardo DiCaprio.
Mother's Day 2019: Real History of Mother's Day
3. "When you look at your mother, you are looking at the purest love you will ever know." —Mitch Albom
4. "A mother's love is everything. It is what brings a child into this world. It is what molds their entire being. When a mother sees her child in danger, she is literally capable of anything. Mothers have lifted cars off of their children, and destroyed entire dynasties. A mother's love is the strongest energy known to man." —Jamie McGuire
5. "An ounce of mother is worth a ton of priest." —Spanish Proverb
6. "God could not be everywhere, and therefore he made mothers." —Rudyard Kipling
7. "When your mother asks, 'Do you want a piece of advice?' it's a mere formality. It doesn't matter if you answer yes or no. You're going to get it anyway." —Erma Bombeck
8. "There is only one pretty child in the world, and every mother has it." —Chinese Proverb
9. "I can imagine no heroism greater than motherhood." —Lance Conrad
10. My mother is my root, my foundation. She planted the seed that I base my life on, and that is the belief that the ability to achieve starts in your mind." —Michael Jordan
11. "Mother is the name for God in the lips and hearts of little children."- William Makepeace Thackeray
12. "Motherhood: All love begins and ends there."- Robert Browning.
13. "We are born of love; Love is our mother."— Rumi.
Do you Know Why Mothers Day is Celebrated?
14. "God could not be everywhere, and therefore he made mothers."- Rudyard Kipling.
15. "I got to grow up with a mother who taught me to believe in me."- Antonio Villaraigosa.
16. "Mother's love is peace. It need not be acquired, it need not be deserved." – Eric Fromm
17. Sometimes the strength of motherhood is greater than natural laws." – Barbara Kingsolver
18. Mothers are the only ones that think nothing is beyond their control when it comes to their children."— Ali Fazal
19. Mothers who work full time – they're the real heroes. — Kate Winslet.
20. Mothers are like glue. Even when you can't see them, they're still holding the family together." —Susan Gale
21. "To a child's ear, 'mother' is magic in any language." —Arlene Benedict
22. "The loveliest masterpiece of the heart of God is the the heart of a mother." —St. Therese of Lisieux
23. A mother is a person who, seeing there are only four pieces of pie for five people, promptly announces she never did care for pie." —Tenneva Jordan
24. "If love is as sweet as a flower, then my mother is that sweet flower of love." —Stevie Wonder
25. A mother is she who can take the place of all others but whose place no one else can take." —Cardinal Mermillod
Happy Mother's Day 2019!