IIM-A to launch first overseas extension centre in Dubai
IIM Ahmedabad will launch its first overseas extension centre in Dubai. The international extension centre has been launched with joint efforts of UAE-based BRS Ventures and IIM-Ahmedabad. The international centre is expected to provide executive education programmes to the MBA aspirants based in the UAE.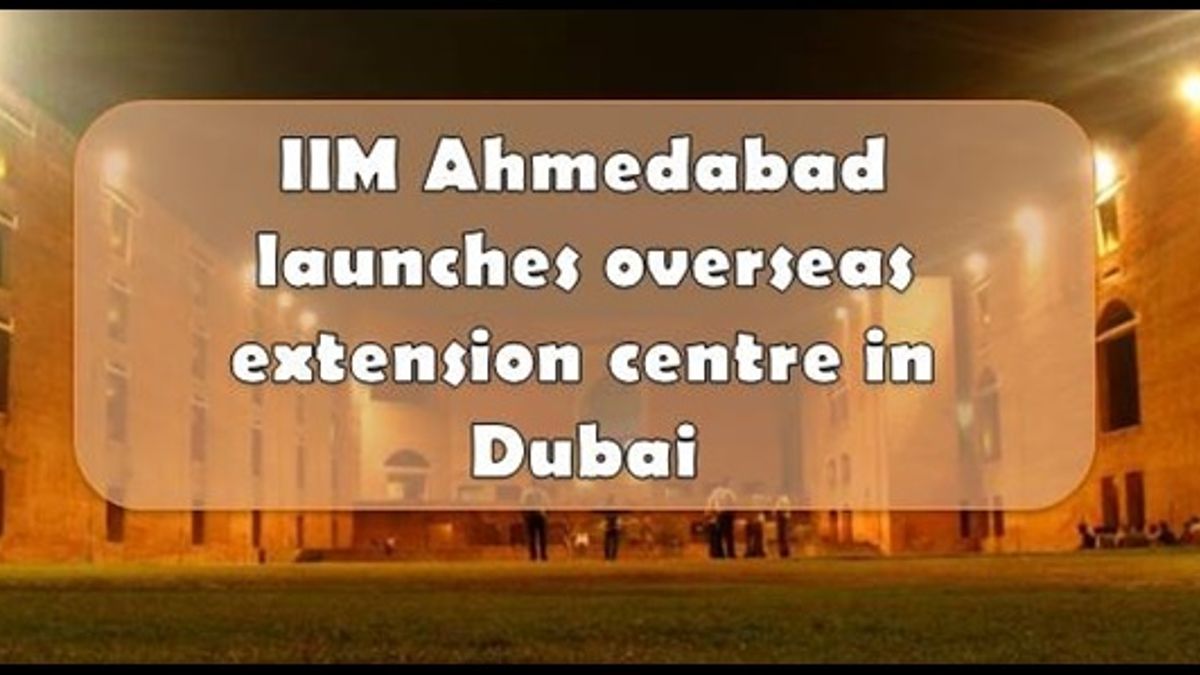 IIM Ahmedabad Overseas Extension Centre
IIM Ahmedabad – one of the top MBA colleges in India has added another feather in their cap by launching an overseas extension centre. The international academic extension centre of IIM-A has been opened in Dubai, UAE in collaboration with UAE-based BRS Ventures. The IIM-A Dubai based extension centre will initially offer executive academic programmes in management education for MBA aspirants.
The executive MBA programmes of IIM-A are highly valued in the industry because of the quality management education that they offer and the practical approach which they have adopted for it. The IIM-A's overseas extension centre would provide open learning and customised training programmes to the students.
In the statement issued by IIM-A confirming the joint venture for extension centre, the B-school said that "With the synergy, this partnership is expected to benefit both the organisations, besides benefiting the UAE regional business and governance." The agreement for setting up of the overseas centre of IIM was signed at the World Government Summit 2018, an annual event held in Dubai.
World Government Summit is a platform which brings together government leaders to start a dialogue about government process and policies with special focus upon technology, futurism and innovation.
As far as the specifics of IIM-A overseas centre are concerned, the statement confirmed that "The IIM-A will provide the academic and training expertise, while BRS Ventures will facilitate all the required support, including infrastructure, industry links and logistics." The executive programmes offered by IIM-Ahmedabad at the overseas extension centre would have a global outlook and ensure that the students being trained are not restricted to a particular market segment. In fact, these programmes would aim to develop an international cultural setting for the management students.
IIM Ahmedabad Final Placement 2018 to begin on Feb 10
Commenting on the occasion, IIM-A director Errol D'Souza said that "We are very happy to partner with BRS Ventures, given their distinguished services to the UAE as well as deep understanding of the region and its priorities. This will help IIM-A implement the planned activities and programmes successfully."
CAT 2017 Results: IIM A and B release list of interview candidates
To stay updated about the latest news from the MBA world and IIMs, please visit www.jagranjosh.com/mba. Alternatively, you can also subscribe to our newsletter to get these updates directly in your email inbox. Liked this article? Do share it among your friends and fellow MBA aspirants to spread the word about IIM-A's overseas extension centre.