List of private scholarships for Indian college students
Private scholarships are a great way for students to find funding for education if they cannot afford it. Here's the list of private scholarships you can avail.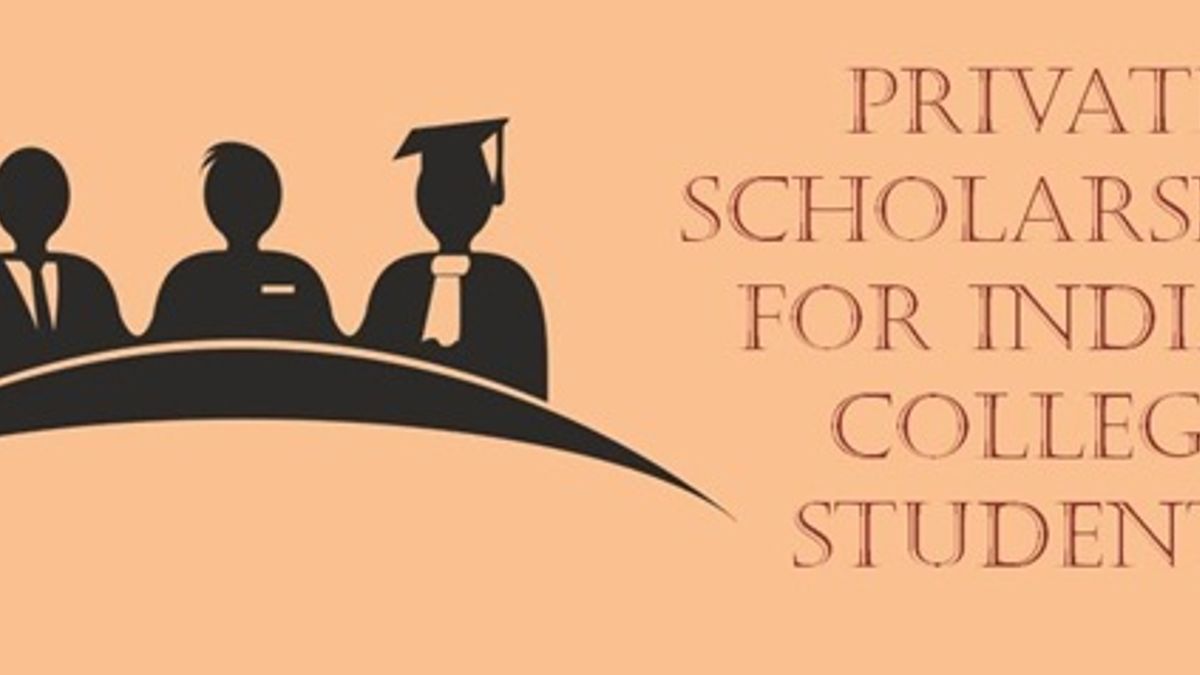 List of private scholarships for Indian college students
When it comes to providing students with scholarships, private organizations share the responsibility with the government because it's assistance to students often falls short due to limited government resources. Over the years, many business groups have taken up the onus of making higher education easy for students who cannot afford it or find it difficult to do so. Recently there has been a growing trend towards using the fund generated by CSR (Corporate Social Responsibility) for education sector. For instance, Mahindra Group provides a number of scholarships through its CSR fund. Apart from Mahindra, Colgate, HDFC and IndusInd also provide scholarship to meritorious students. Working towards the promotion of education women, Fair & Lovely Scholarship works for girls who wish to pursue graduation, post-graduation or PhD studies from Government Recognized Indian Universities.
Scholarships are not only a way to give financial aid but also promote education among the youth. Companies realize this and make providing scholarships an important part of their CSR and mission as well as vision. This open a great avenue for students who are looking for proper funding to continue their education. Apart from government scholarships, they also have the chance to grab seats through private ones and that takes some pressure off the candidates. This also increases the chances of more number of students getting the assistance which is a wonderful thing for a country like India.
IndusInd Foundation Scholarship

IndusInd Foundation

For all streams provided the candidate has secured 80% marks in the aggregate in class 12 examinations

Nirankari Scholarship for Meritorious Students

Sant Nirankari Charitable Foundation(SNCF)

For pursuing Professional and Technical Courses at Graduate and Post-Graduate levels.

North South Foundation Scholarship

North South Foundation

For the students studying professional courses like Engineering, Medical, Dental, Nursing, Polytechnic, B.Sc. (Agri), B.Pharm, B.V.Sc in Government colleges

Colgate Scholarship

Colgate-Palmolive (India) Limited

For pursuing Higher Education- Any Stream

Fair & Lovely Scholarship

FAL Foundation/HUL

For girls who wish to pursue graduation, post-graduation or PhD studies from Government Recognized Indian Universities.

Mahindra All India Talent Scholarship

For pursuing diploma at a Polytechnic Institution and belongs to lower family income group

Foundation for Excellence Scholarship

Foundation for Excellence

For pursuing B.E./B Tech, Integrated 5-Yr Dual-Degree M.Tech and MBBS to the wards of economically weaker families of India

RD Sethna Scholarship

RD SETHNA SCHOLARSHIPFUND

For those whose parents cannot afford to pay fees of highly reputed colleges/ institutes overseas or in India.

Fedbank Hormis Memorial Foundation scholarship

Fedbank Hormis Memorial Foundation

For the students studying different academic disciplines like MBBS, Engineering(B.E./B.Tech), Agriculture(B.Sc), Nursing (B.Sc) and MBA in the state of Kerala, Tamil Nadu, Gujarat & Maharashtra in any of the Govt./Aided/Self-financing colleges

HDFC Scholarship

HDFC Bank

For pursuing undergraduate or postgraduate course from any recognised university.

Promotion of Science Education (Pose) Scholarship , Haryana

Haryana State Council for Science and Technology

For the first year students of B.Sc. & M.Sc. in basic science subjects viz Physics, Chemistry, Botany, Zoology, Mathematics and Geology in colleges/institutions located in Haryana
Conclusion
Make getting scholarship your primary agenda as relying on student loan might not be the wisest thing to do. Unlike the loans, this is something you get as a reward and do not have to pay back. With a scholarship in hand, you can completely focus on your studies and make full use of your time at college. Getting free money for your education is nothing short of a blessing. The scholarships for students have grown more diverse with time and there are a plethora of scholarships for students available now.