Myths about online education and their reality
Students are still not very comfortable with the idea of going for an online course because it is still not the part of mainstream education. There are many myths which surround online education which are not true at all.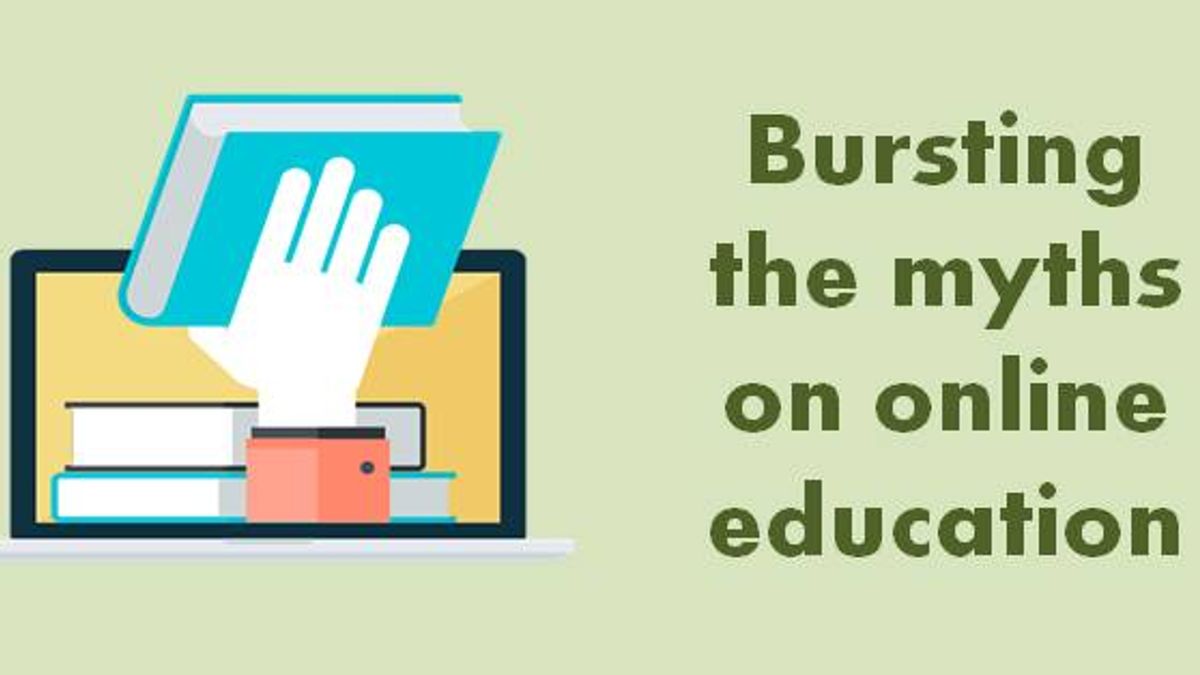 Myths about online education and their reality
The internet has taken over our lives like never before. All the facilities which required physical presence earlier, can now be done online just with the help of few clicks. Almost a decade back, online shopping wasn't as mainstream as it is now as people were scared of transferring money using internet. However, with time they grew accustomed to the idea and it revolutionarized the business for many organizations. Online education is going through the same phase currently. Students are still not very comfortable with the idea of going for an online course because it is still not the part of mainstream education. There are many myths which surround online education which are not true at all. Here are some of them:

Expertise in computer
If you want to learn something online, you obviously need to know how the computers function. However, expertise is not something you are required to have and simple knowledge is enough. When you opt for a course like this, everything from installation of a software to compiling and running a code is covered in it. Also, if something goes wrong, you can always take help from the tech team of the college you are doing the course from. They will help you out with whatever problems you have.

Not enough attention
It's totally untrue that you will not be given enough personal attention during an online course. Even when everything is done online, arrangements are made to concentrate on every student so that they can learn the concepts. You will be told which person to contact in case of confusion and you can have a video or phone call with them to clear your concepts.

The environment is too lenient
It is often said that online courses make studying a very lethargic process where students do whatever they want. This is a perception that needs to be changed. The courses are self paced in that they allow the student to design their own schedule. It does not mean that they do not have any kind of deadline for tests and assignments. They are always given a submission date by the teachers in-charge and must adhere to it.

Online courses are easier than offline courses
Remember that there is no such easy way out when it comes to learning. Online or offline, there are challenges associated with both. Online courses can be more tricky because there is no peer interaction. You do not have the luxury of asking a peer to explain a small concept to you. Another issue can be an unlimited amount of information because if you start going through all the links provided by the teacher, you will find that the volume is huge and will not be able to understand what to do with it. If you are taking an online courses during semesters, maintaining a balance can also prove to be another task to reckon with.

Being awarded with a fake degree
There are a lot of reputed colleges and universities which provide online courses so you don't have to worry about not being able to get a genuine degree at the end of your course. According to a leading education website, the percentage of institutions offering online degrees among those that offer online courses have increased from 34 per cent to 62 per cent between 2002 and 2012.

Advantages of online courses:
• Online courses are a good addition to your resume
It doesn't matter what course you are pursuing in the college, an online program will always look good on your resume. It will show potential employers that you're committed to learning and you're eager to obtain more knowledge and new skills. You might have been told otherwise but hiring managers do not see online degrees as inferior to traditional ones. If you obtain an online degree from a prestigious university, you'll boost your career with the speed of light. You will certainly become a better candidate for a job promotion, and your resume will look much better when you apply for new positions and therefore give an overall boost to your academic career.

• Online courses are best if you like working alone
Pursuing a course on the internet will be ideal for if you are a lone wolf who like working alone than in a team. It's a hassle to coordinate so there will rarely, if ever, be online group projects simply. Online classes force you to rely on yourself to get the work done, so if you work best on your own, you'll flourish in an online class.