PSEB Punjab Board Class 10th Social Science Model Test Paper 2024: Punjab School Education Board (PSEB) has released the 10th class Social Science model paper for the academic session 2023-2024. Students going to appear in the 10th-grade SST board exams must use this model paper as an invaluable resource for their exam preparation. Sanskrit sample paper 2024 offers PSEB students a clear blue print of the actual exam they will take later. In this article, we have provided the model paper contents of PSEB 10th Social Science along with the direct and free download link to its PDF.
Importance of PSEB 10th Class Social Science Model Paper 2024
The significance of the PSEB 10th Class Social Science Model Paper 2024 lies in its ability to offer valuable insights into the board exam questions. This model paper serves as a helpful tool for students, allowing them to refine their preparation for the upcoming SST board exam while also increasing their confidence levels.
Punjab Board Class 10 Social Science Model Paper 2024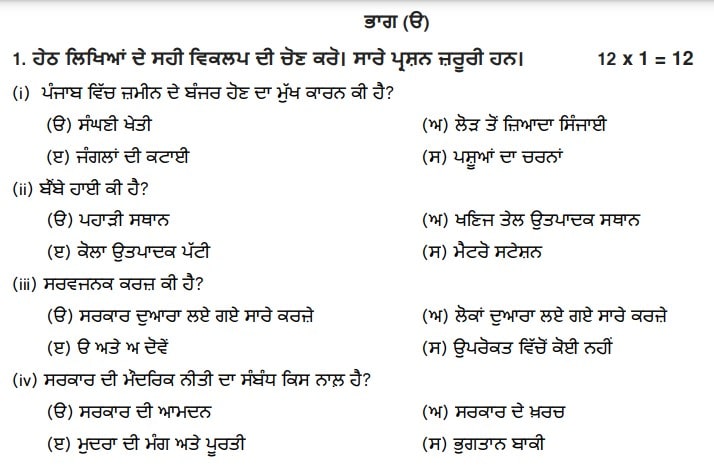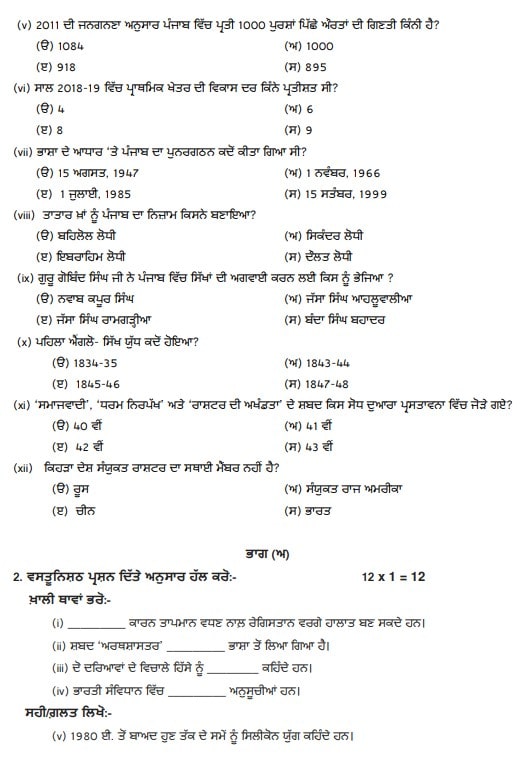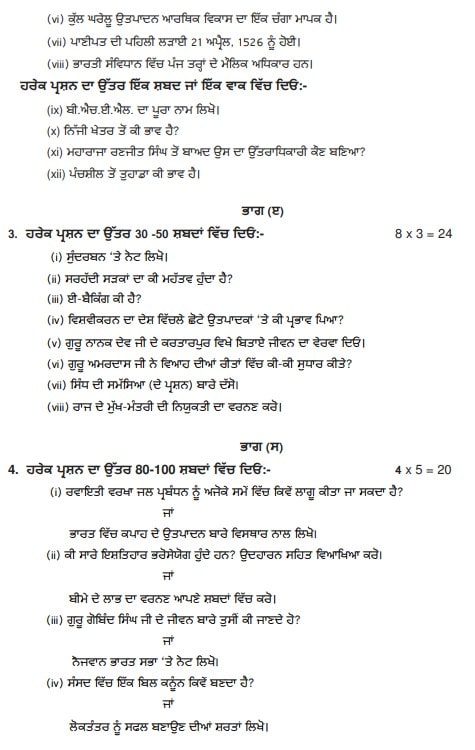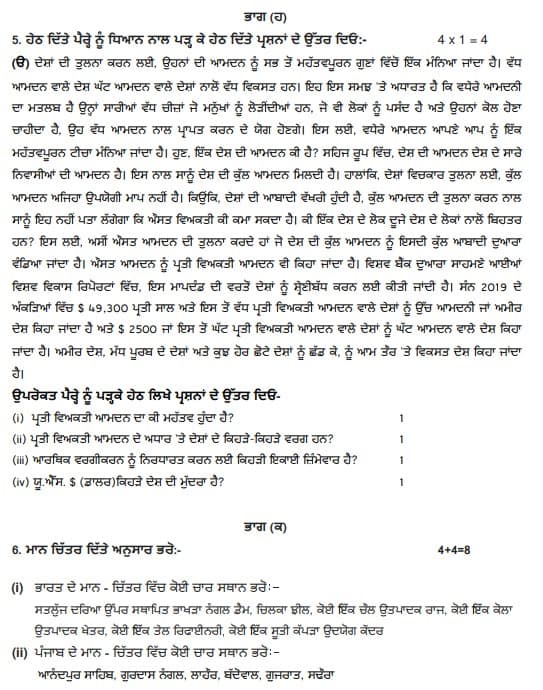 Punjab Board Class 10 Social Science Model Paper 2024 PDF Download
Related:
PSEB Class 10 Syllabus 2023-24