21st November, School News Headlines Today: The morning assembly is an enduring school tradition that's followed even today. Students and teachers assemble on the school grounds in the morning to attend the event.
The format of the school assembly isn't defined and can depend on the type of school. But the core activities remain the same in most places. The principal says a few words and news headlines are read by students. Talent exhibitions, speeches, debates and fun role-plays are also performed.
Prayers, yoga and light physical exercise are also some common activities carried out in the morning school assembly. However, today we bring you the latest news headlines as they help make the students learn about global and domestic affairs.
You can check out the news headlines for 21 November to be read during the morning school assembly below.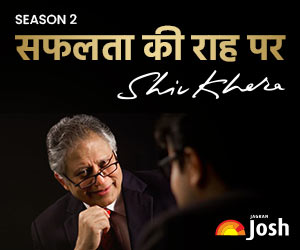 Also Read: School Assembly News Headlines For 20 November
National News Headlines for Today's School Assembly November 21
The Uttarkashi Tunnel collapse rescue operations reached Day 8; Heavy drills were flown into the tunnel and food, medicine, and other supplies were provided to the trapped people.
India dispatched a second round of aid to Gaza amidst the Israel-Hamas conflict.
The India-bound ship "Galaxy Leader" was hijacked by Yemen's Houthi rebels in the Red Sea, claimed IDF.
India is set to extend the rice export ban through 2024, impacting global prices.
The DRDO ROV "Daksh" was employed in the ongoing rescue operation in Uttarakhand's Uttarkashi to bring back labourers trapped for 8 days.
NIA filed charges against Canadian extremist Gurpatwant Singh Pannun for threats to Air India passengers.
The Supreme Court cited "pressure" from parents behind rising student suicides and refused to regulate coaching centres.
International News for Today's School Assembly
Vladimir Putin will participate in a virtual G20 leaders meeting on November 22.
Argentina elected "Shock Therapy" libertarian Javier Milei as president, known for his wild appearance and sensational speeches.
Mira Murati was appointed the interim Chief Executive Officer of OpenAI after the firing of CEO and co-founder Sam Altman.
Hezbollah's Burkan missiles hit an Israeli Army depot in North Israel, severely damaging the base.
Iran's Khamenei urged Muslim countries to cut all ties with Israel due to its tactics and invasion of Palestine.
Sports News for Today's Assembly
ICC World Cup 2023: Australia defeated India by 6 wickets in the final to win its sixth title.
Virat Kohli won the Player of the Tournament award at the World Cup after scoring the most runs (765) and 3 centuries.
Barcelona star Gavi was ruled out for over half a year due to a serious knee injury.
The BCCI announced the T20 squad for the Australia series, with Suryakumar Yadav leading the team.
Important Days on 21 November
World Television Day
Entrepreneurs Day
World Hello Day
Thought of the Day
"I find television very educating. Every time somebody turns on the set, I go into the other room and read a book."
― Groucho Marx