SSC CHSL: Detailed Selection procedure
In this article, you will find the all parameters on which SSC used to conduct its recruitment for CHSL entry. For more information, read the full story here-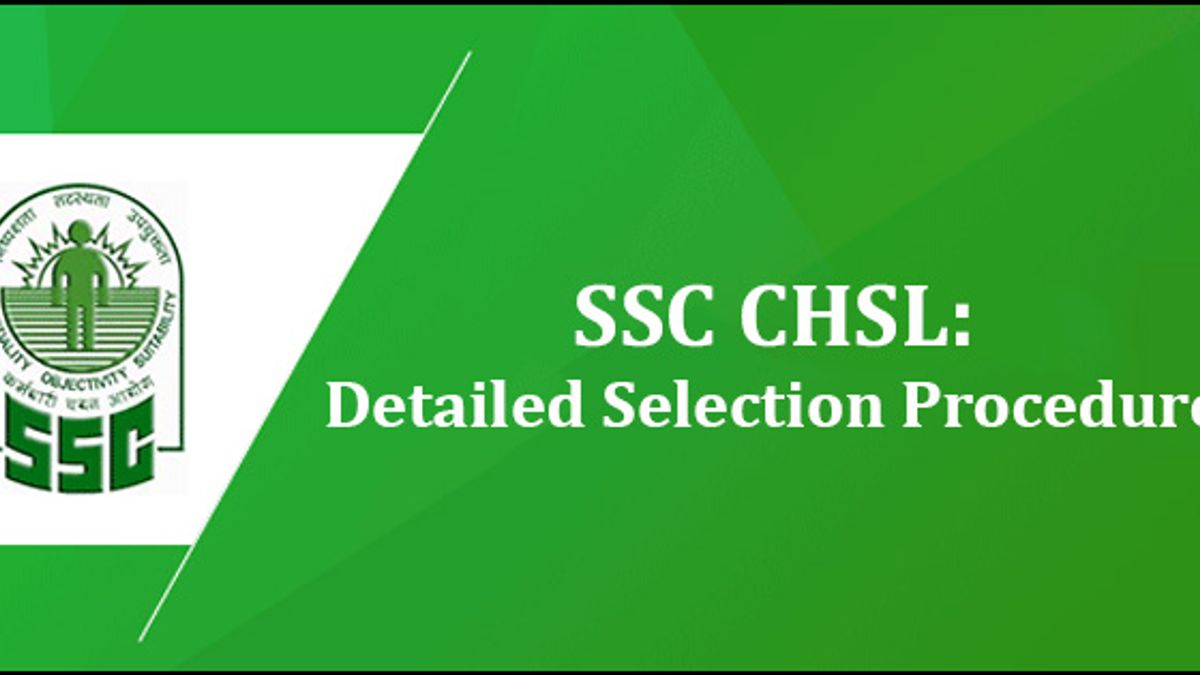 ssc chsl selection procedure
SSC has issued notification for CHSL (10+2) Examination for 2017-18. The recruitment will be for 3269 posts of Postal Assistants/Sorting Assistants, Data Entry Operators, and Lower Divisional Clerks. The online registration process will continue until 27 December 2017 and the tier-1 exam will be held from 4 March to 26th march, 2018. The exam date for Tier-2 exam is decided to 8 July 2018 tentatively.
The candidates who wish to appear for the examination should know the selection procedure. When you get to know the selection procedure, you can easily prepare for your exam keeping in mind the time and availability of resources.
Selection Procedure
The selection in SSC CHSL will be based on the following criteria.
Candidates will be shortlisted for the Tier-III Examination based on their performance in the Computer based Written Examination (Tier-I) and Descriptive Examination (Tier-II). Candidates who qualify in the skill test/Typing Test (Tier-III) will be recommended for appointment by the Commission on the basis of their performance in the Computer based Written Examination (Tier-I) and Descriptive Paper (Tier-II).
Why syllabus analysis is important in SSC CHSL exam?
Allocation of candidates will be made to User Departments depending upon their merit position and the option exercised by them. Provided that SC, ST, OBC, and PH candidates, who are selected on their own merit without relaxed standards, along with candidates belonging to other communities, will not be adjusted against the reserved share of vacancies. Such SC, ST, OBC, and PH candidates will be accommodated against the general/unreserved vacancies as per their position in the overall Merit List. The reserved vacancies will be filled up separately from amongst the eligible SCs, STs, OBCs, and PH candidates which will, thus, comprise of SC,ST,OBC and PH candidates who are lower in merit than the last general candidate on merit list of unreserved category but otherwise found suitable for appointment even by relaxed standard.
How many hours to study to clear SSC CHSL exam?
An Ex-Serviceman or Physically Handicapped (OH/VH/HH) category candidate who qualifies on the basis of relaxed standards viz. age limit, experience or qualifications, permitted number of chances in written examination, extended zone of consideration, etc. is to be counted against reserved vacancies and not against general vacancies. Such candidates may also be recommended at the relaxed standards to the extent the number of vacancies reserved for them, to make up for the deficiency in the reserved quota, irrespective of their rank in the order of merit. As far as cases of Ex-Serviceman are concerned, deduction of the military service rendered from the age of Ex-Servicemen is permissible against the reserved or unreserved posts and such exemption cannot be termed as relaxed standards about age.
100 Days plan to crack SSC CHSL exam
Note: Candidates applying for the examination should ensure that they fulfill all the eligibility conditions for admission to the examination. Their admission at all the stages of examination will be purely provisional, subject to their satisfying the prescribed eligibility conditions. If, on verification, at any time, it is found that they do not fulfill any of the eligibility the commission will cancel conditions, their candidature for the examination. So, be vigilant at the time of form filling.
We at jagranjosh.com are committed to inform you about all latest updates and information regarding SSC exams. For important preparation tips and strategies, keep on visiting us at www.jagranjosh.com .
All the Best‼