The Real Hero: K. Lalith, Rank - 626, visually impaired clears IAS Examination, CSE 2018
Interview with K. Lalith, Rank - 626, IAS Examination, CSE 2018.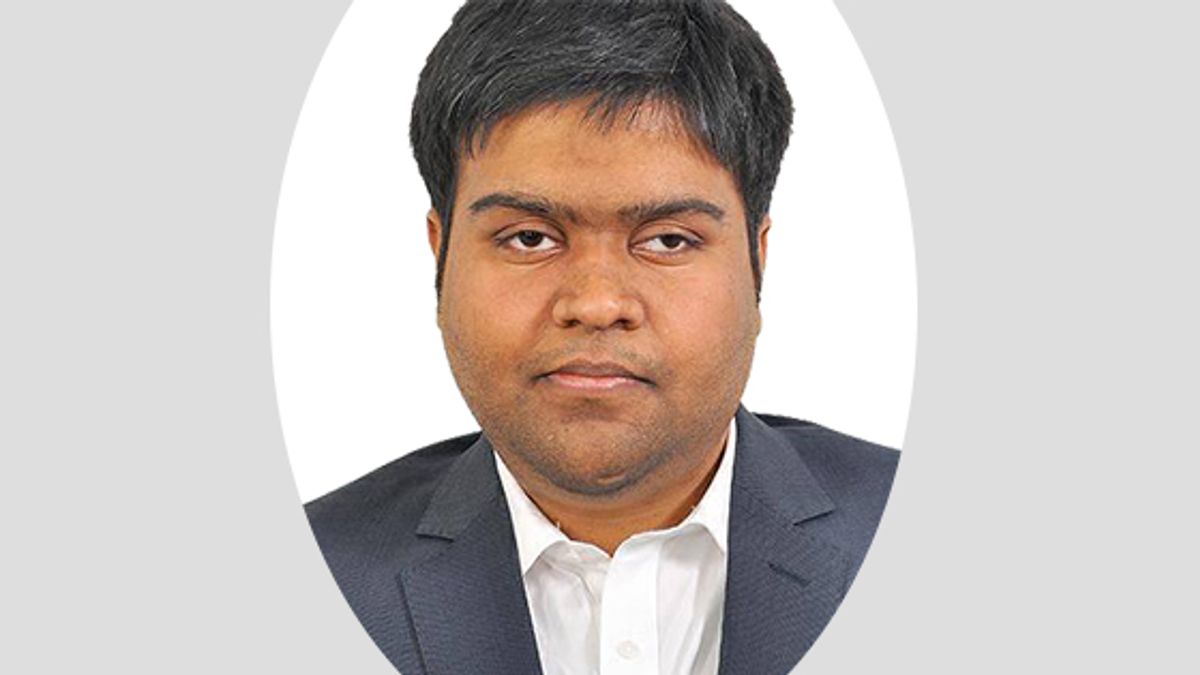 The Real Hero: K. Lalith, Rank - 626, visually impaired clears IAS Examination, CSE 2018
Hi, I am K. Lalith, a 23-year-old boy from Andhra Pradesh. I attended kendriyavidyalaya and Delhi Public School at Ranchi, and graduated from Shri Ram College of commerce (Delhi University) in 2016. Currently, I am doing MA from Delhi School of Economics, University of Delhi. This year, I cleared Civil Services Exam in my second attempt. But since I am visually impaired, frankly saying it took countless attempts and a never say die approach to claim a deserved place. After securing a position in Civil Services Exam, people ask me how I feel. I feel very fortunate for getting a platform where I can contribute for the betterment of society.
The journey has certainly not been easy, but I am highly grateful to the almighty force of nature, which helped me to found wonderful friends, mentors, and institutions, who enriched my perspective about life. I got a lot of exposure early on as I have travelled across the country, thanks to my father who is in the IRSE: government of India and my mother who left behind countless opportunities of having a highly valued career, in order to ensure my needs and wants, so my sparkling academic pursuit could see the light of this day.
One of the greatest challenges for me in school, college, as well as civil services preparation was: availability of study material in the accessible format. I cannot read physical books. Therefore, I completely relied on electronic material and audio recordings of lectures. Initially, my mother used to read out all my course books and I used to record the same. I could revise it only through listening and memorization. Subsequently, due to my increased syllabus and availability of online material, thanks to information technology, her task became simpler. I use a screen reading software called job access with speech (JAWS, which reads out whatever comes on the computer screen. )
I am unable to write my own tests and it has always been a tough task to find a competent scribe for my exams. At times it used to be a daunting task to convince somebody to become my writer because of the lack of awareness in the society to help the differently able. Having said that, I would like to thank my scribe, without whose selfless dedication I couldn't have achieved this feat. I would like to thank my friends Amit, Vasu, Prashant, Ankush and Barsha who stood as steady pillars during my ups and downs.
Earlier, I wanted to become a science student but due to my visual impairment and lack of long-term career choices, I took commerce. But soon my interest in the subject increased and I never looked back. I would like to say that nothing is impossible for any individual because each one of us has their own set of abilities and skills waiting to be discovered. All we need is clarity of purpose and quality of guidance coupled with a supportive family, positive peer group, and sufficient exposure. I am thankful to GS SCORE institute for assisting in my preparation for civil services. I got support beyond than course material i.e. motivation.
I dared to do the seemingly impossible because both of my parents treated me from my childhood truly as a special child of god. They taught me to believe that I am a blessed son of God like each one of us and I have equal opportunity and potential to feel the beauty of life. I was never afraid of constraints and obstacles in the outer world because God helped me to lit my inner soul in the form of parents, teachers, mentors and parents and friend. As I dared and moved forward with courage, conviction and confidence good omens started flowing and it seemed that the whole cosmos is conspiring in my favour.
My message to all the civil servant aspirants is that keep trying with a positive mindset rather than complaining about what life has not given you; always count your blessings and have an indomitable spirit to explore and claim the beauty of life. Never allow your dreams and inspirations to die come what may, keep chasing your goals no matter what and give your 100 percent, life will honor and reward your endurance and resilience. I can say today with all conviction that life is beautiful! I express gratitude to everything and everybody who helped me to keep my hope and confidence alive. Nothing is bigger than your will power! Trust me: one never fails. either they succeed, or they learn.
For IAS Toppers Strategy of GS SCORE Visit: https://iasscore.in/toppers-interview