UP Board Class 12 Economics Syllabus 2023-24: Economics is a social science that focuses on the production, distribution, and consumption of goods and services. It examines how individuals, businesses, governments, and societies make choices to allocate scarce resources in order to satisfy their needs. The field of economics encompasses various theories, models, and concepts that help us understand and analyse the behaviour of individuals, markets, and economies as a whole. Economics is an important part of the commerce curriculum for Class 11 and Class 12 students.
Students of UP Board Class 12 will be sitting for their board examinations this year. Constant preparation is the only to score great in the final examinations. Thus, students of the Class 12 UP Board Commerce stream should read this article properly. This article discusses the detailed syllabus of UP Board Class 12 Economics. This subject content comprises micro and macroeconomics and each has further topics included. Read more to understand the complete syllabus and download the pdf.

UP Board Class 12 Economics Course structure
Read the course structure of Class 12 UP Board Economics subject in English. The marks are mentioned along with each topic. Scroll down to get the UP Board Class 11 Economics latest syllabus in Hindi language and download the pdf.
Section A
Introductory Micro Economics

S. No.

Topic

Marks

1

Introduction

04

2

consumer equilibrium and demand

18

3

Manufacturer's dealings and supplies

18

4

Pricing under perfect competition with types of markets and simple strategies

10

Total

50
Section B
Introductory Macro Economics

S. No.

Topic

Marks

1

National Income And Net Total

12

2

Currency And Banking

8

3

Determination Of Income And Employment

14

4

Government Budget And Economy

8

5

Balance Of Payments

8

Total

50
UP Board Class 12 Economics Syllabus 2023-24 (Hindi)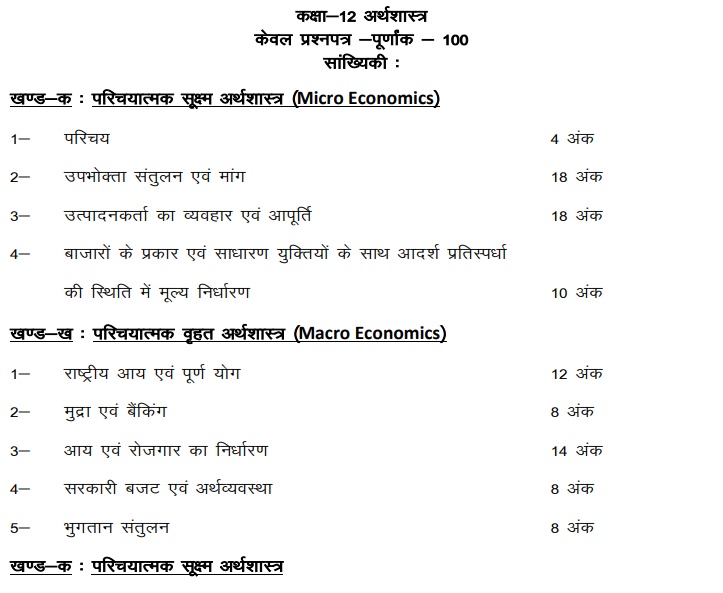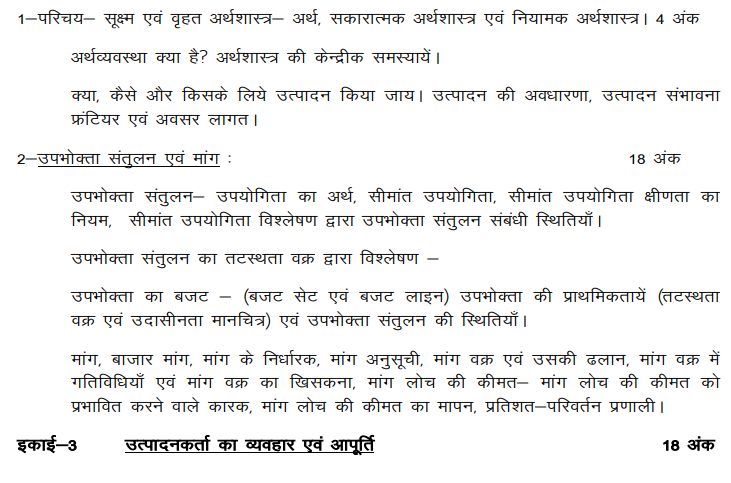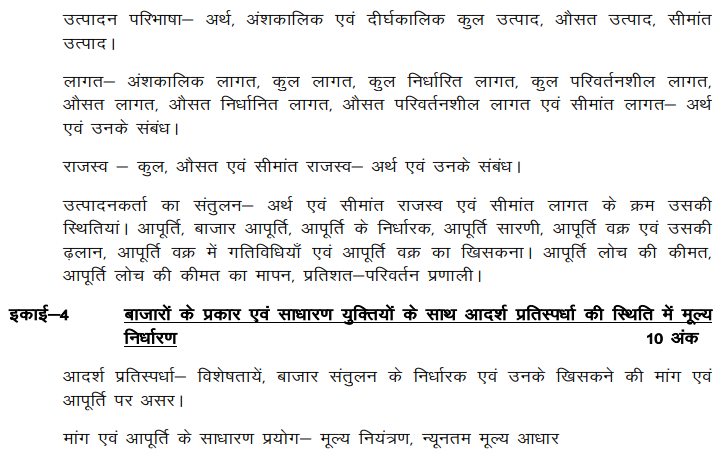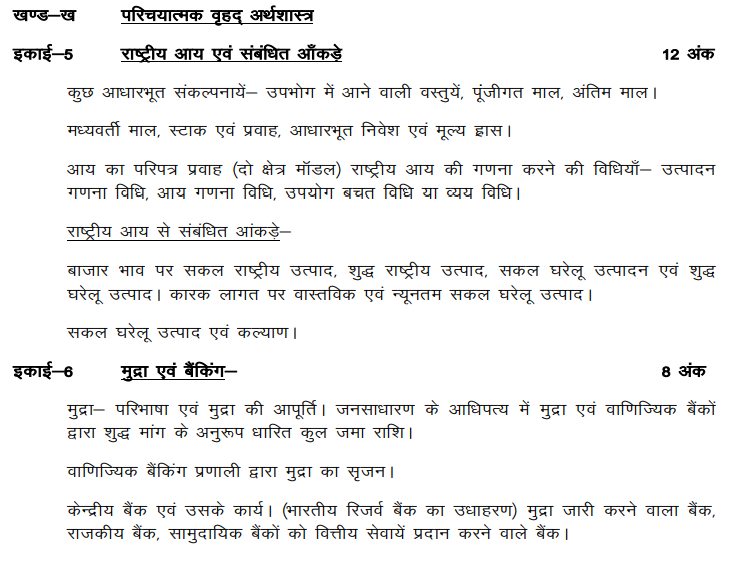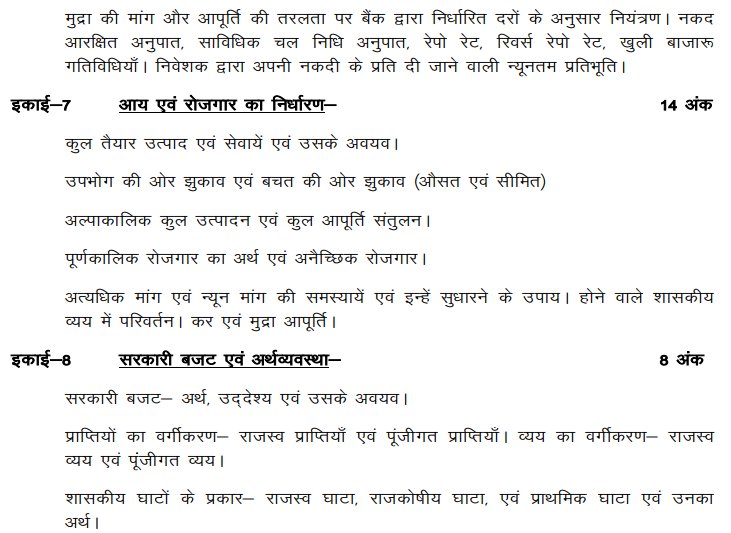 Also Read: