Aadi Mahotsav begins in Ladakh
In Aadi Mahotsav about 160 Tribal artists from more than 20 states are participating. The 9-day event starting from 17th August will conclude on 25th August 2019.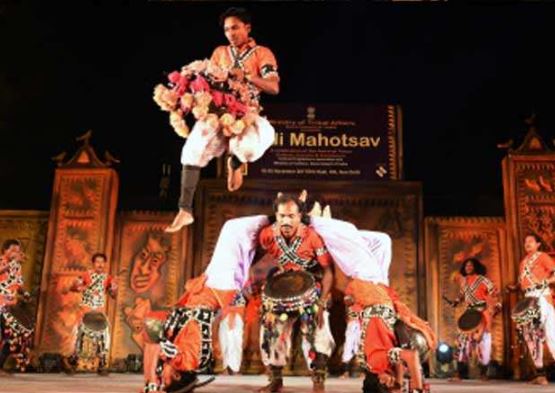 Representative Image
Aadi Mahotsav (National Tribal Festival) kicks off on August 17, 2019, at Polo Ground, Leh-Ladakh. It is a nine-day festival and theme of the festival is - A celebration of the spirit of Tribal Craft, Culture and Commerce.
About 160 Tribal artists from more than 20 states are participating in this festival. Artists generally participate and showcase their masterpieces. The 9-day event starting from 17th August till 25th August, 2019 will represent 8 percent of the country's population.
About Ladakh Aadi Mahotsav
The product range will comprise of Tribal Textiles from Madhya Pradesh and North East, Odisha, Rajasthan, West Bengal and Maharashtra.
Tribal Jewellery from Himachal Pradesh, Black pottery from Manipur.
Tribal Paintings like Gond art from Madhya Pradesh, Metalcraft from Chhattisgarh; Warli art from Maharashtra; and Naturals and Organic products from Uttarakhand.
Mahotsav which will cover to identify Food and Forest Produces, which can be processed, value-added and marketed under the Van Dhan Scheme of the Ministry of Tribal Affairs.
Local cultural troupes presenting Ladakhi folk dances will also perform during the event.
Ladakhi folk dance troupes will perform Jabro Dance - a nomadic dance and song of people inhabiting eastern Ladakh and Spawo dance, a heroic song and dance associated with a legendary hero of the Himalayan region called K'sar.
Importance of Aadi Mahotsav
The Government has constituted the Tribal Cooperative Marketing Development Federation of India (TRIFED) for achieving tribal upliftment goals. Government agency TRIFED is working in the same direction and embraced e-commerce and digital platforms to take the business forward. Aadi Mahotsav will also provide an opportunity to take tribal commerce to the next level of digital and electronic transactions. Another attraction of this festival would be showcasing the electronic and digital skills of the tribals.
Download our Current Affairs & GK app for Competitive exam preparation. Click here for latest Current Affairs: Android|IOS