Gaganyaan: 12 potential astronauts selected for training in Russia
Gaganyaan is India's first manned space mission. ISRO will send three Indians for a seven-day journey into space.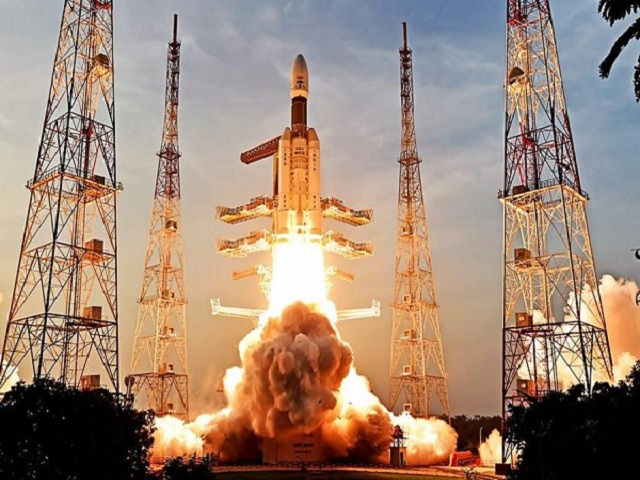 Image: File Photo
Gaganyaan: Indian Space Research Organization (ISRO) has been selected 12 potential crew members for India's first manned mission to space 'Gaganyaan'. Air Chief Marshal RKS Bhadoria said on November 14 that astronauts have been selected professionally for the first manned mission Gaganyaan. Prime Minister Narendra Modi has described Gaganyaan as his dream project. The Indian Air Force (IAF) team is coordinating with ISRO and looking at aspects of spacecraft design such as life support systems, capsule design, as well as aviation medical cell ensuring that ISRO is successfully meeting with the objectives.
Training in Russia
Twelve people of the IAF have been selected as potential astronauts for the Gaganyaan project and seven of them have gone to Russia for training. The remaining selected potential passengers would be sent for training when the seven astronauts will be returned. Four of these people will be selected as astronauts after a multi-step process. However, one or two of these would actually go on a space trip in Gaganyaan.
Also Read | Chandrayaan-3: ISRO's another bid to land on Moon
First stage of selection process completed
The first phase of the process of selecting Air Force personnel for space travel has been completed. Selected people will be trained in Russia. The entire process is running as per schedule. ISRO has announced the deadline as December 2022 for the launch of Gaganyaan. India will send astronauts to space for the first time through its indigenous mission. The space traveller can be up to 41 years old.
What is Gaganyaan?
• Gaganyaan is an Indian manned space mission. ISRO will send three Indians for a seven-day journey into space for the first time in this mission.
• The first phase of astronaut selection for India's space mission Gaganyaan has been completed.
• This process is being done by the Indian Air Force at the Institute of Airspace Medicine.
• ISRO will launch Gaganyaan by 2022 and bring them back to India. About 10 thousand crore rupees will be spent on this mission.
• Rakesh Sharma was the first astronaut of India. He travelled into space through Soyuz T-11 (Russia) On April 2, 1984. Rakesh Sharma was also a pilot of the Indian Air Force.
Also Read | Chandrayaan-2's orbiter CLASS detects charged particles on Moon
Also Read | ISRO, DRDO sign MoU to provide critical technologies for Human Space Mission