Supreme Court allows Passive Euthanasia and Living Will with strict guidelines
The Supreme Court, in its 2011 ruling, allowed passive euthanasia in Aruna Shanbaug case.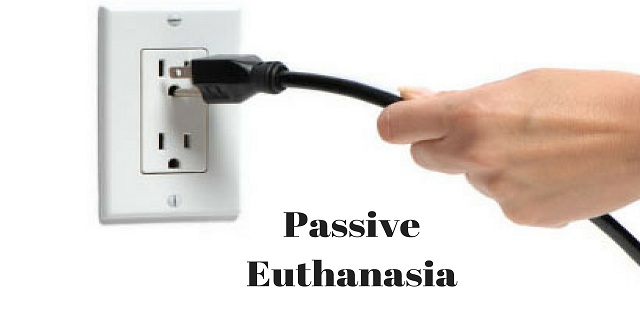 Supreme Court allows Passive Euthanasia
Recognising right to die with dignity as a fundamental right, the Supreme Court (SC) on March 9, 2018 ruled that the passive euthanasia and advance 'living will' are permissible.

The ruling was given by a five-judge Constitution Bench comprising Chief Justice Dipak Misra and Justices AK Sikri, AM Khanwilkar, DY Chandrachud and Ashok Bhushan.

Living Will

• The apex court ruled that individuals can draft a living will specifying that they shall not be put on life support, if they undergo an incurable coma in the future.

• A person can make a statement in advance that his life should not be prolonged by putting him on a ventilator or an artificial support system.

• The judges gave four separate opinions, however, all of them were unanimous that a 'living will' should be allowed as individual should not be allowed to continue suffering in a vegetative state.

• Living will is a written document that allows a patient to give explicit instructions in advance about the medical treatment to be administered when he or she is terminally ill.

Strict Guidelines

• The bench also gave strict guidelines for carrying out the mandate of a 'living will', by specifying who is authorised to give effect to the will.

• It called for the involvement of a medical board to determine whether the patient in a vegetative state could be revived or not.

• Considering the property disputes, the court ruled that relatives of a patient, who has not written a 'living will', can approach High Courts, asking for passive euthanasia.

PIL filed by NGO Common Cause

The ruling came on a PIL filed by NGO Common Cause in 2005.

The NGO approached the Supreme Court seeking recognition of a 'living will' and argued that when a medical expert concludes that a person afflicted with terminal disease had reached a point of no return, then he or she should be given the right to refuse being put on life support.

2011 ruling of Supreme Court and the following events

• The Supreme Court, in its 2011 ruling, allowed passive euthanasia in Aruna Shanbaug case. Aruna Shanbaug, a nurse, spent 42 years in vegetative state following a sexual assault until her death in 2015.

• It permitted withdrawal of life-sustaining treatment from patients who are not in a position to make an informed decision.

• In January 2016, the Union Government argued that the 241st report of the Law Commission stated that passive euthanasia should be allowed with certain safeguards and the proposed Medical Treatment of Terminally Ill Patient (Protection of Patients and Medical Practitioners) Bill, 2006 also supports this.

• In October 2017, the Union Government submitted this draft bill to the Supreme Court which said there should be adequate safeguards for the implementation of a living will.