Top 5 Current Affairs: 23 September 2019
The Emmy Awards 2019 saw Game of Thrones and Chernobyl win top awards.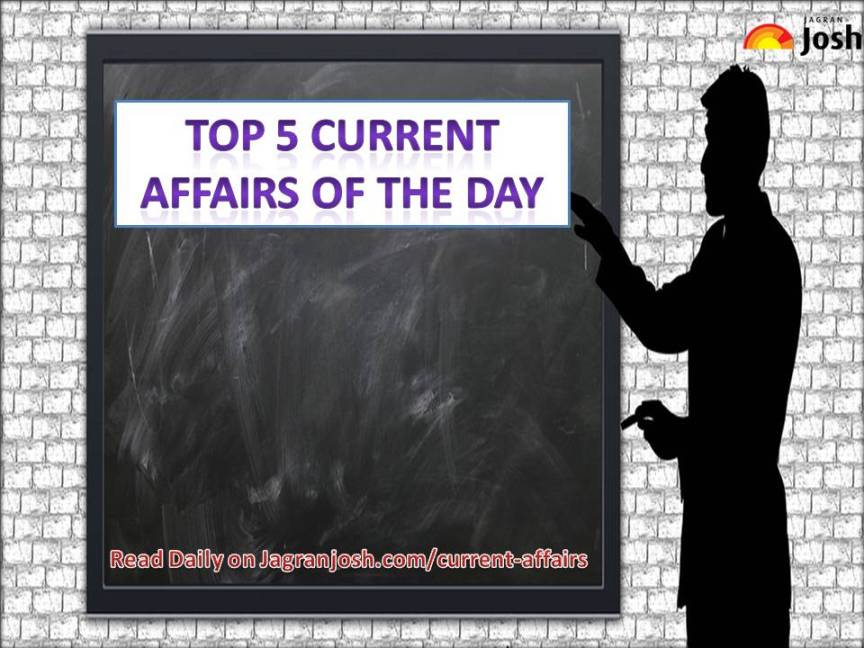 Top 5 Current Affairs
Emmy Awards 2019: A complete list of all the winners
The Emmy Awards 2019 saw Game of Thrones and Chernobyl win top awards. The Game of Thrones series bagged both 'Outstanding Drama Series' and 'Outstanding Supporting Actor in a Drama Series' awards. The GOT star Peter Dinklage won the Emmy in the category for the fourth time. The 'Outstanding Actress in a Drama Series' award went to Jodie Comer for Killing Eve. Check out the full list of awards.
Modi-Trump address at Howdy Modi event: Top quotes
Prime Minister Narendra Modi hailed US President Donald Trump and his leadership during his speech at the historic 'Howdy Modi' event at Houston. Modi stated that President Trump has made America great again and rallied for Trump 2.0 with a revised version of his popular slogan, "Ab ki Baar Trump Sarkaar." Donald Trump reciprocated by saying that India has never had a better friend in the White House than him. Modi also confirmed that the US President is firmly with India in its fight against terrorism.
Thomas Cook Bankruptcy: Everything you need to know
Thomas Cook, the world's oldest travel company, has gone bankrupt, placing many jobs at risk and leaving thousands of British tourists stranded across the globe. British PM Boris Johnson pledged to get all the stranded British travelers home free of cost, in the largest peacetime repatriation effort in British history. The 178-year-old travel company collapsed on September 23, 2019 after last-minute talks with the creditors to bail out the firm from its debt failed.
World Wrestling Championship 2019: Rahul Aware wins bronze, injured Deepak Punia settles for silver
India concluded its run at the World Wrestling Championships 2019 with its best-ever haul of 5 medals that included 1 silver and 4 bronze medals. India's Rahul Aware added the final medal by winning bronze in the 61kg event after defeating America's Tyler Lee Graff by 11-4. However, India's hopes for its second-ever gold at the Wrestling World Cup sank when Deepak Punia pulled out of his title bout to settle for silver due to an ankle injury.
Home Minister announces Digital Census in 2021, proposes multipurpose ID card
Union Home Minister Amit Shah on September 23, 2019 proposed the idea of a single multipurpose identity card for citizens with all utilities such as Aadhaar, driving license, passport and bank accounts. Amit Shah also announced that the 2021 census will be a "digital census" and the data will be collected through a mobile app. The digital census will mark a shift from the paper census, which was the general data collection method up until now.
Download our Current Affairs & GK app for Competitive exam preparation. Click here for latest Current Affairs: Android|IOS