Union Cabinet doubles honorarium for ASHA workers
The Union Cabinet has approved the proposal to double the honorariums for Asha workers to Rs 2000 per month.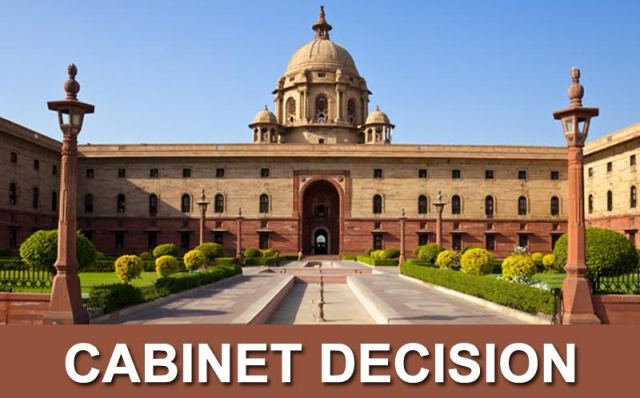 Union Cabinet
The Union Cabinet has approved the proposal to double the honorariums for ASHA workers to Rs 2000 per month. Earlier, the honorarium amount was Rs 1000 per month.
This was announced by Union Minister Prakash Javadekar during a press briefing after the Union Cabinet sitting. The Union Cabinet was led by PM Narendra Modi.
The hike in the honorarium from Rs 1000 to Rs 2000 per month is expected to benefit around 10 lakh ASHA workers across the country.
Also read: Cabinet approves 5 percent hike in dearness allowance for central government employees
Besides this, Javadekar announced that the central government has also decided to provide other benefits to ASHA workers.
The Government would be setting up around 40,000 wellness centres in the country under the Ayushman Bharat Scheme.
Who are ASHA workers?
ASHA or Accredited social health activists (ASHAs) are community health workers, who have been trained to work as an interface between the public health system and the community.
They were instituted as a part of the national rural health mission under the government's health and family welfare ministry.
ASHA workers are posted in villages across the country. The government aims to provide every village with a trained ASHA health worker.
Background
In September 2018, the Union Government had announced a hike in remuneration for ASHA and Anganwadi workers.
Prime Minister Narendra Modi had announced that the government would be doubling the routine incentives given to the ASHA workers.
PM Modi had also announced that all ASHA workers and their helpers would be given free insurance cover under Pradhan Mantri Jeevan Jyoti Bima Yojana and Suraksha Bima Yojana.
Also read: PM Narendra Modi announces remuneration hike for ASHA, Anganwadi workers
Also read: Union Cabinet approves benefit package for ASHAs, ASHA facilitators