What is Odd-Even rule that will be implemented in Delhi from 4 to 15 November
The odd-even scheme has reintroduced for Delhi as it will help to curb pollution. It was implemented by the Delhi government earlier in 2016 and in 2017.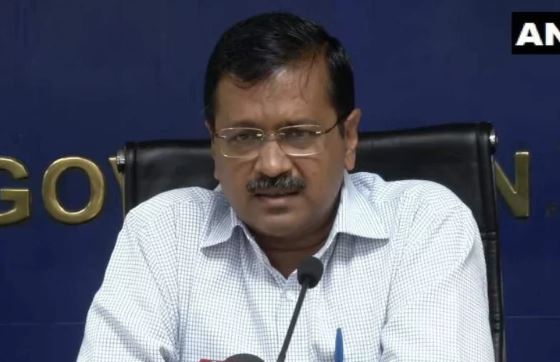 Image: ANI
The Chief Minister of Delhi Arvind Kejriwal has reintroduced odd-even scheme in Delhi. This scheme will return to Delhi's roads from November 4 to 15. CM Arvind Kejriwal announced several other measures to curb pollution during upcoming winter seasons. He named it 'Parali Action' as farmers of Haryana and Punjab burn stubble during this season.
In the odd-even scheme, cars with licence plates ending in an odd number and even number are allowed to ply on alternate days. This scheme was implemented first time in 2016, however, the scheme got into controversies over exemptions granted to various categories of vehicles.
Arvind Kejriwal's 7 Point Action Plan
CM Arvind Kejriwal has suggested seven points to curb pollution in the Delhi NCR. He said that after Diwali and stubble burning season rest five points will be converted into 'winter action plan'. Delhi CM Arvind Kejriwal announced the following 7 points:
• Delhi Government will organise a big laser show before Diwali to create awareness about cracker free Diwali. He said that entry will be free in this event.The Government will release appeal to Delhiites not to fire crackers.
• Odd-Even scheme will be rolled out from November 4 to November 15.
• Delhi government will distribute masks on a large scale
• An initiative to curb garbage burning in open will be taken place through various measures.
• Those areas will be identified through hot spot action plan where pollution level is very high.
• Delhi government will make a plan to control dust etc.
• The government will also give a challenge to the Delhiites to plant saplings. Under this, anyone who wants to plant saplings at their home will get assistance from the government.
What is Odd-Even Scheme?
The odd-even scheme was introduced by the Delhi government to curb the issue of rising pollution. According to the scheme, all private vehicles (except two-wheelers) will be allowed to run across the city based on their registration numbers. For example, if a vehicle has an odd registration number, it will be allowed on the road on odd dates. Similarly, a vehicle ending with even number will be allowed on the road on even dates.
Previous Implementation
The odd-even scheme has been implemented by the government twice earlier in 2016 and in 2017. In 2016, it was enforced twice started on January 1 to 15 and April 15 to 30. After that, it was reintroduced in 2017 in Delhi from November 13 to 17. According to the announcement odd-numbered cars were allowed to run on odd dates while even-numbered cars could only run on even dates.
Where did it come from?
The first time an odd-even formula was implemented in Beijing in 2008 just before the summer Olympics. Initially, the government called in temporary but later, when it was found effective, it became a permanent rule for the city. Some other places in the world like Paris, Bogota and Mexico are plying road-rationing rules.
Download our Current Affairs & GK app for Competitive exam preparation. Click here for latest Current Affairs: Android|IOS