World Population Day 2019: India will have largest population by 2100
World Population Day observed with an aim to bring people's attention towards population related issues and to sort them out with various development plans.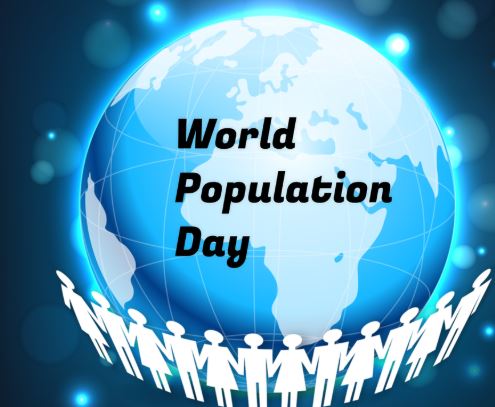 World Population Day
World Population Day observed on July 11 every year with aims and objectives to spread knowledge about population related issues across the world. It has been observed since 30 years and issues are still growing. When first world population was observed it was 5.25 billion people were sharing planet earth but today population is near to cross the mark of 7.7 billion.
According to data provided by Pew Research Center India will try to accommodate 1450 million people in year 2100. Projecting comparison between year 1950 and 2100 Pew Research Center claims that India will surpass China by 2100. Also, five of the world's 10 largest countries are projected to be in Africa. Pew Research Center made a list of the 10 most populous countries in the world by year 2100.
Mamta Banerjee tweeted on World Population Day, "Today is #WorldPopulationDay. Rising population is an important and urgent problem facing the world. We must work together to raise awareness about the issue."
World Population Day 2019 Theme
No specific theme has declared for World Population Day 2019 but this year's World Population Day calls for global attention to the unfinished business of the 1994 International Conference on Population and Development. Twenty-five years ago during a landmark conference, 179 country'sgovernments recognized that reproductive health and gender equality are essential for achieving sustainable development.
Importance of World Population Day
• As per the data provided by United Nations, every year approximately 83 million people are added to the world's population and by 2030, the world population is expected to reach the 8.6 billion mark.
• India shares just two percent of world's land but accommodating 16% of world population.
• India's 35% population is living in three states that are Bihar, Uttar Pradesh and Maharashtra.
• Bigger populations can create strain in lots of different areas of society. Poverty is an ever-present reality.
Background
• This day of World Population Day seeks to bring attention on the urgency and importance of population related issues. It was established by the then-Governing Council of the UNDP in 1989. It was an outgrowth of the interest generated by the Day of Five Billion, which was observed on 11 July 1987.
• United Nations General Assembly decided to continue observing World Population Day, by resolution 45/216 of December 1990, to enhance awareness of population issues, including their relations to the environment and development.
• More than 90 countries observed the first celebration of World Population Day marked on 11 July 1990. Since then, a number of a number of UNFPA country offices and other organizations and institutions commemorate World Population Day, in partnership with governments and civil society.
Also Read | "No longer acceptable" Donald Trump slams India over tariffs