P. Chidambaram: Biography, Qualification, Assets and Political Career
P. Chidambaram is an Indian politician of the Indian National Congress Party. Currently he is the Member of Parliament, Rajya Sabha. He has served as the Finance Minister of India from 2004 to 2014. P. Chidambaram was elected for the first time to the Lok Sabha from the Sivaganga constituency of Tamil Nadu in general elections, 1984 from Congress Party Ticket.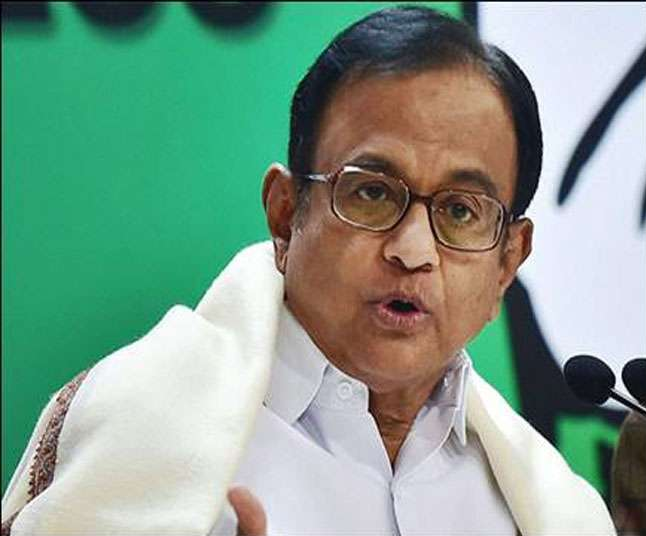 P. Chidambaram
Personal details about P. Chidambaram
Full Name: Palaniappan Chidambaram
Date and Place of Birth: 16 September 1945 (age 73) Kanadukathan, Sivaganga District, TamilNadu
Religion: Hinduism
Caste: Nagarathar (Also known as Chettiar)
Food Habit: Non-Vegetarian
Height: in centimeters- 175 cm ((approximately), 5' 9" feet inches
Father Name: Palaniappa Chettiar
Mother Name: Lakshmi Achi
Wife Name : Nalini Chidambaram
Son Name : Karti Chidambaram
Education: BSC ( Madras Law College-1964), LL.B. from Madras Law College Chennai in 1966, MBA (Harvard Business School) in 1968.
1.Assets & Properties (2016)
Cash: Rs.3.5 Lacs
Bank Deposits: Rs.22.43 Crores
Bonds & Shares: Rs.10.44 Crores
Jewellery: 32 gm Gold and 3.21 Carat Diamonds worth Rs. 9.12 Lacs
2.Immovable Assets: Rs. 4.25 cr
a. Agricultural Land in Habbale Village, Karnataka worth INR 2.31 Crores
b. Agricultural Land in Athuru Village, Karnataka worth INR 1.93 Crores
3. Salary & Net Worth
Salary: Rs. 1 Lac per month + other allowances (as a member of the Rajya Sabha)
Net Worth: Rs. 95.66 Crores (as in 2016)
Family Background of P. Chidambaram
P. Chidambaram belongs to a well to do family. P. Chidambaram has two brothers and one sister and one son Karti P. Chidambaram, who is a BBA from University of Texas, Austin. The father of P. Chidambaram has business of textiles, trading and plantations in India.
10 Interesting facts about Rajiv Gandhi
P. Chidambaram was not interested in his father's business so he started legal practice in the Madras High Court, became a senior advocate in 1984. He had offices in Delhi and Chennai and practiced in the Supreme Court and various high courts of India.
P. Chidambaram married to Nalini Chidambaram. Her father is a retired Justice of Supreme Court, Shri P.S. Kailasam. Mr. Kailasam, is a senior advocate who practices in the Madras High Court and in the Supreme Court.
Political career of P. Chidambaram
P. Chidambaram had joined the Indian National Congress (INC) in 1972 and same year he was included as a member of the All India Congress Committee (AICC). He remained at the post of Youth Congress President of Tamil Nadu from 1973 to 1976.
He was elected first time for Lok Sabha from Sivganga Constituency, Tamil Nadi in 1984. In 1989, Chidambaram was re-elected as an Lok Sabha MP from the Sivganga Constituency. He was elected to the 10th Lok Sabha in 1991 also.
He quit Congress in 1996 and joined the Tamil Manila Congress (TMC). Later on he was appointed as the Finance Minister in 1996 and in 1998 he was elected to the Lok Sabha for the fifth time.
In 2004 he was elected to the 14th Lok Sabha and appointed as the Finance Minister under the Manmohan Singh Government.
P. Chidambaram was elected to the Lok Sabha for the seventh time in 2009 and he was elected to the Rajya Sabha and serving as the Member of Parliament since 2016.
Recently CBI opened the INX media case and in the later on development; Chidambraram was sent to the Tihar Jail for 14 day judicial Custody. Now the court proceeding will take some time to decide that whether P. Chidambaram is guilty in the case or not.
Kulbhushan Jadhav: Biography and Full case details