Brain Teaser With Answer: Security Guards found two unusual things while rescuing the strangled couple, can you spot the same?
Dedicate your Tuesday to a good deed. Take this challenge to test your cognitive skills and visual sharpness. Hurry Up, The Time is Running Fast!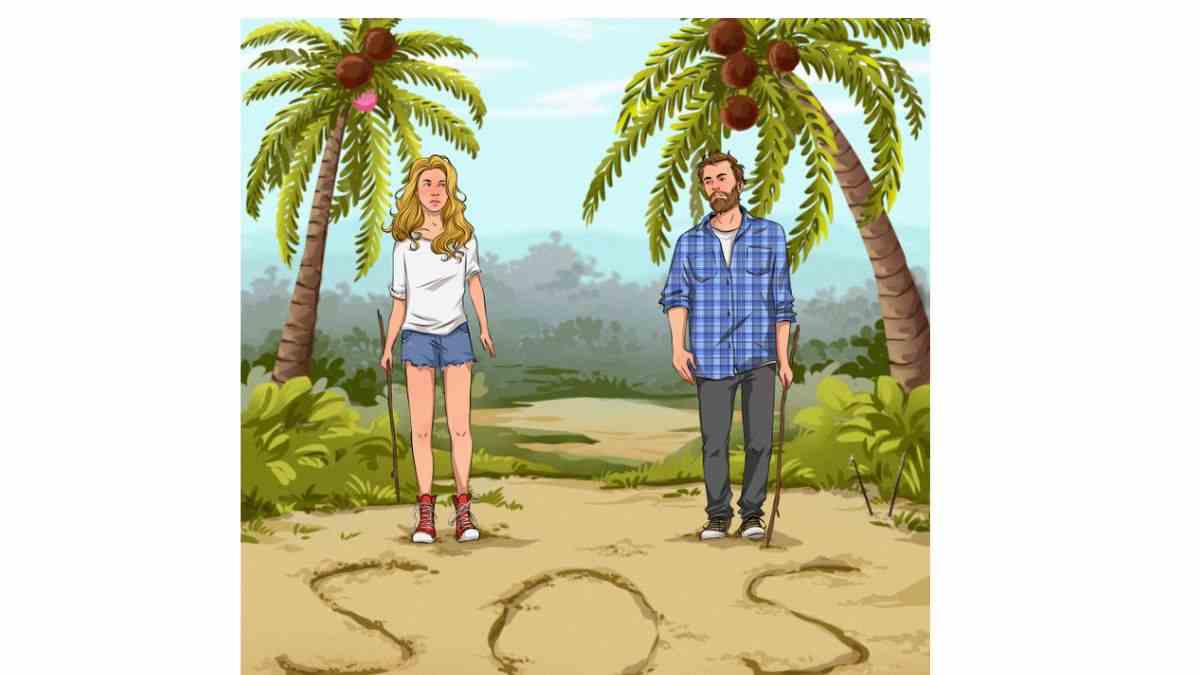 Can you spot the two unusual things on the Island?
Solving Brain Teasers can really be an amazing solution to rub that extra fluff in your head. A brain teaser is typically a puzzle that requires creativity, and great observational skills with mathematical formulas. It surely will strengthen the connection between brain cells, increase mental agility, and will help with short-term memory issues. Now coming back to the task, you have to find two unusual things on the Island.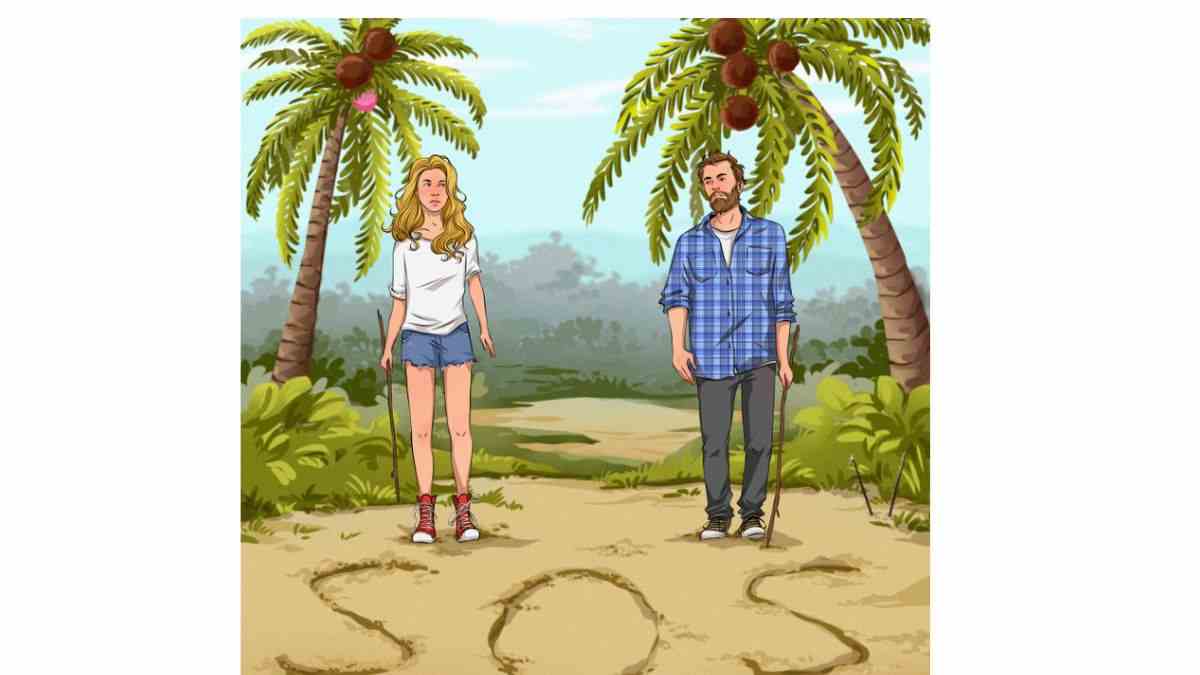 Source: Brightside.com
Can you spot two unusual things on the Island?
Brain Teasers require an unconventional way of thinking, however, sometimes it also involves an excellent qualitative and quantitative approach. In contrast to the above image, you must use your quantitative sharpness and cognitive skills to solve this picture puzzle. Although it is really simple, you just need to rack your brain looking for the quickest way to solve this and try and find a brain teaser.
True to its name, Brain Teaser, it will be tricky, but check how sharp-eyed you are, and see whether you can do it quickly without looking for the answer.
Prove your quantitative skills by solving this Mathematical equation.
Look for the Brain Teaser answer here:
A brain teaser is essentially a creativity and logic-based thinking puzzle. As a result, with each trial, your ability to think and make decisions will get better. The brain game will also aid in problem-solving and strengthening your critical intuition.
The goal for you here is to find the two unusual things in the picture of the Island. Easy, right?
But I forgot to tell you, you just have 15 seconds, oh that's too much, let's make it 12 seconds.
Tick…
Tock…
Tick…
Enough of suspense and the low-key music in the background, let's jump to the answer.
The image comprises a couple left strangled on an Island. They are in great need of help, that's what the SOS screams out loud. Wait, you don't need to worry about them, they are safe and rescued by Security Guards. Your task is to find the two unusual things found on the Island that can be easily seen in the picture. Now without wasting any milliseconds, Go!
Do you know?
An island is a body of land surrounded by water. Continents are also surrounded by water, but because they are so big, they are not considered islands. Australia, the smallest continent, is more than three times the size of Greenland, the largest island.
Okay…
Now let's get back to the brain teaser…
Still not sure about the right answer? Then please have a look at the picture below to know the accurate answer for this brain teaser.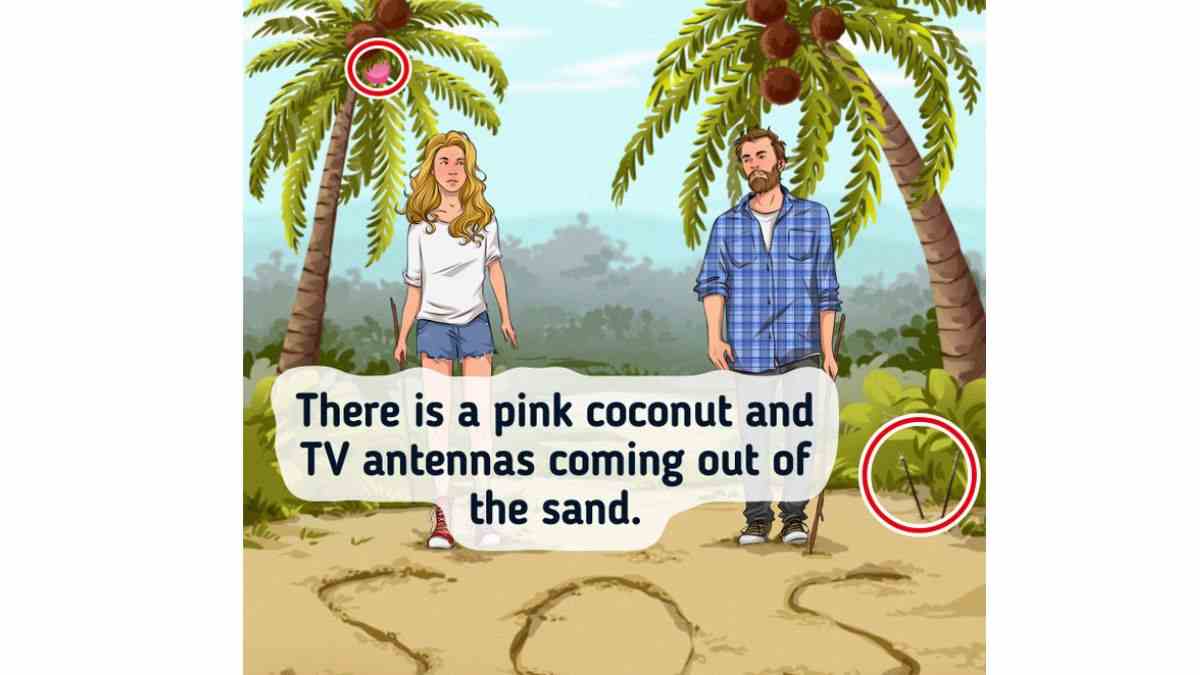 Source: Brightside.Com
I am sure, this was enough to give you a boost to start your day. Also, keep a tab on these brain teasers to improve your cognitive, and problem-solving skills and memory sharpness.
Not even people with hawk and eagle eyes can find the odd shade in this picture.