India's UPI And Singapore's Paynow Linked: Check The Benefits Here
Through the new Unified Payments Interface (UPI) and PayNow, launched on Monday, at 11 am, cross-border real-time payment is possible for the citizens of India and Singapore. Check details and benefits here.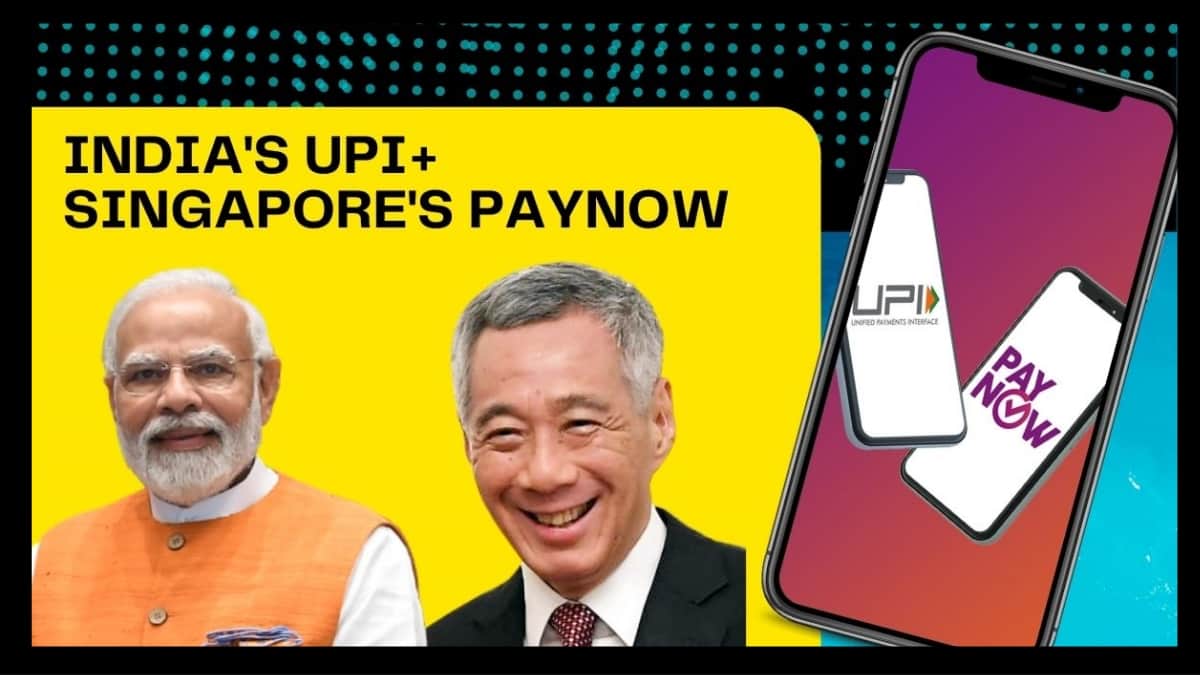 India's UPI And Singapore's Paynow Linked: Check The Benefits Here
Residents of Singapore and India can now instantly transfer money to each other through the new Unified Payments Interface (UPI) and PayNow.
Launched on Monday, at 11 am the cross-border real-time payment systems linkage is led by the Reserve Bank of India (RBI) governor Shaktikanta Das, and Ravi Menon, managing director of the Monetary Authority of Singapore.
Prime Minister of India Narendra Modi and Singapore Prime Minister Lee Hsien Loong virtually attended the launch event.
This link is a low-cost, faster, and 24x7 cross-border connectivity project that can be very beneficial in transferring capital for both the parties.
This can be utilized by Indians using:
Google Pay,

Paytm,

and other similar digital payment systems.
UPI is a mobile-based fast payment system that facilitates customers to make round-the-clock payments instantly using a Virtual Payment Address (VPA). (File)
What is Saudi Arabia's Next Mega-Project? Mukaab, An Indoor Super-City In the capital Riyadh
UPI, India
UPI, Unified Payments Interface Is developed by the National Payments Corporation of India (NPCI).

It is a quick payment method that enables the instantaneous transfer of funds through a mobile phone.

It happens through the creation of a Virtual Payment Address (VPA).

The risk of sharing bank account details is eliminated through this medium.

The real-time system supports both Person-to-Person (P2P) and Person-to-Merchant (P2M) payments.
PayNow, Singapore
Very similar to India's instant-virtual payment system, UPI, PayNow is Singapore's counterpart.

The users can transfer money with just a mobile number, from one bank or e-wallet account to another in Singapore.

This peer-to-peer payment linkage is enabled through participating banks and Non-Bank Financial Institutions (NFIs) in the country.
Linkage Benefits
After the implementation, the funds can be transferred can from India to Singapore using mobile phone numbers, and vice versa using UPI virtual payment addresses.
Indian Students In Singapore:

The project is expected to greatly benefit the Indian diaspora. It will help migrant workers and students in Singapore.
Instant fast transfer of Funds:

It allows faster and cost-efficient funds transfer across both countries without the mandate of getting on board the other payment system.
Good Market For India:

The RBI Remittance Survey, 2021, Singapore figures say that in the top four inward remittances market for India.
The ministry of external affairs (MEA) says that in the document Population of Overseas Indians (2022), there are approximately 6.5 lakh Indians, including non-resident Indians and persons of Indian origin, currently residing in Singapore.
Cutting The Cost Of Sending Remittances:

Monetary Authority of Singapore (MAS) chief fintech officer Sopnendu Mohanty, on the sidelines of the G20 First Working Group's meeting on financial inclusion in Kolkata, had said that the integration of the system will bring down the cost of sending remittances by as much as 10 percent.
"By reducing the cost and inefficiencies of remittances between Singapore and India, the PayNow-UPI linkage will directly benefit individuals and businesses in Singapore and India that greatly rely on this mode of payment. Given that PayNow and UPI are integral components of their national digital infrastructures, the link between the two systems also paves the way for establishing more comprehensive digital connectivity and interoperability between the two countries," Mohanty added.
Development of next-generation:

The RBI declared that the linkage will be a substantial milestone in the development of next-generation infrastructure for cross-border payments between India and Singapore.
Bottom Line
This new project closely aligns with the G20's financial inclusion priorities of driving faster, cheaper, and more transparent cross-border payments
ALSO READ| Delhi-Mumbai Expressway: India's Longest Expressway, All You Need To Know
Prime Minister Narendra Modi Inaugurated the 14th Edition of Aero India 2023