Dadasaheb Phalke: The father of Indian Cinema
Dadasaheb Phalke's earlier name was Dhundiraj Govind Phalke. He was born on 30 April, 1870 in Trimbak, British India (now in Maharashtra, India). Popularly he was known as the 'Father of Indian Cinema'. At his earlier times, he was artistic in nature and had great interests in creative arts. He died on 16 February, 1944 in Nashik, Maharashtra. Let us have a look at Dadasaheb Phalke's life and some interesting facts.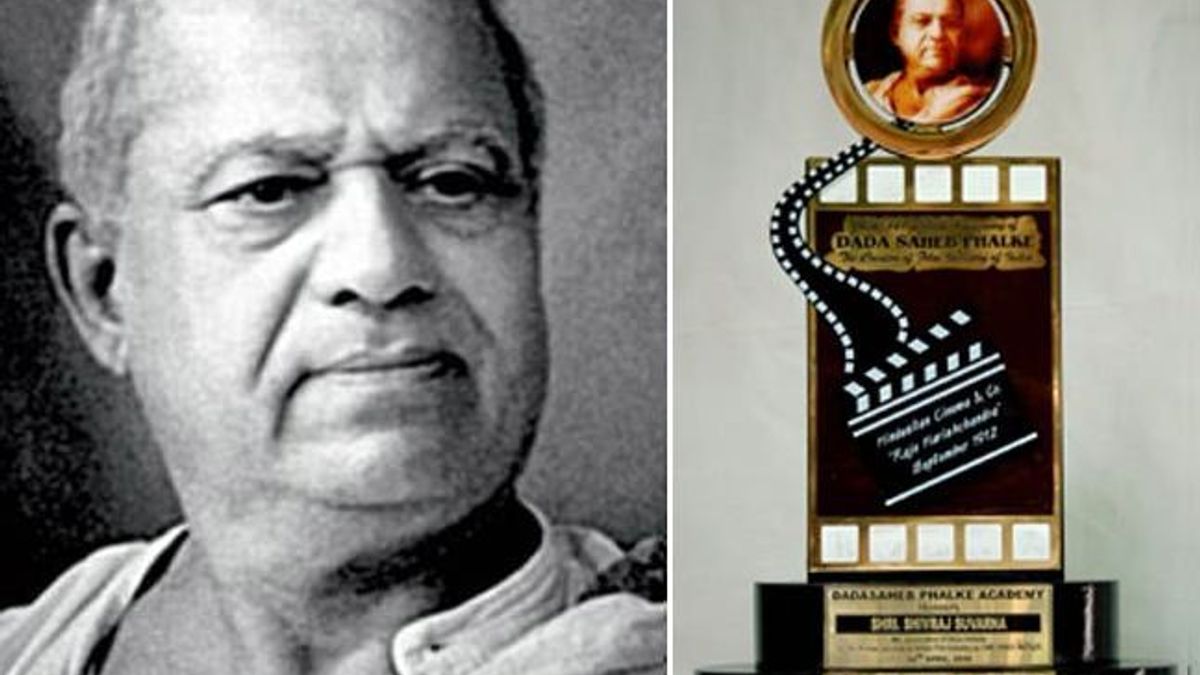 10 interesting facts about Dadasaheb Phalke
Dadasaheb Phalke introduced the people of India to the beauty of cinematic experience and evolved the largest entertainment industry in the world. He had made India's first full-length feature film Raja Harishchandra (1913). He was a great Indian film producer, director, movie writer, storyteller, set designer, dress designer, editor, distributor, etc.
That's why one of the most prestigious awards in the Indian film Industry "Dadasaheb Phalke Award" was started on his name which is a 'Life Time Achievement Award' presented to the eminent persons of Indian Film Industry for their valuable contribution in the promotion and development of Indian Cinema.
Let us tell you that Dadasaheb Phalke award was established in 1969 to commemorate the contribution of him to the contemporary Indian cinema. The winner of Phalke award is selected by a committee consists of eminent personalities from the Indian film industry. It is India's highest award in cinema. It is presented annually at the National Film Awards ceremony by the Directorate of Film Festivals, an organisation set up by the Ministry of Information and Broadcasting.
Aamitabh bachchan is selected for the 66th Dada Saheb Phalke Award in 2018 while in the 2017 this award was given to Vinod Khanna.
10 interesting facts about Dadasaheb Phalke
1. Dadasaheb Phalke was born on 30 April, 1870 at Trimbakeshwar town near Nashik district of Maharashtra. He had completed his basic education in 1885 at Sir J.J School of Arts, Mumbai and in 1890 he went to Vadodara, Gujarat to study about drawing, painting and photography.
2. In Godhra (Gujarat), Dadasaheb Phalke began his career as a Photographer, but after the death of his first wife and child due to an outbreak of plague, he had left photography work. Then he went to Germany to get introduced with new technologies.
3. From the school time itself, he had acquired a variety of interest in magic. At that time he also experimented variety of special effects. In Germany he met Carl Hertz a magician and also worked with him. After some time he got an opportunity to work as a Draftsman in an Archaeological Survey of India but due to lack of interest he left the job and came back to Maharashtra. There, he started a business of the printing press.
4. When he watched a silent movie "The Life of Christ" by Ferdinand Zecca in Mumbai's 'America-India Theatre' his life turned and decided to make "Raja Harishchandra" a silent and the first full length feature film. No doubt he had fulfilled the dream of Indian Cinema.
List of Dadasaheb Phalke Award (1969-2019)
5. He had given several advertisements for seeking handsome actors for the lead role. But, these advertisements brought inadequate and non- professional talent and so, he was forced to add a line "ugly faces need not to apply".
6. Then, finally Dadasaheb's entire family took part in making the film Raja Harishchandra. Do you know that Producer, Director, Writer, Cameraman etc. of the film 'Raja Harishchandra' was Dadasaheb only.
7. His wife handled the costumes of the actors, the posters and production of the film. He played the role of Harishchandra and even his 7 year old son Bhalchandra Phalke played a major role of Harishchandra's son in the film. Also, a man was selected for the lead role of Taramati as no woman was ready to work in the film that time. This film was first shown publicly in Coronation cinema, Mumbai on 3 May, 1913.
8. Do you know that Dadasaheb Phalke spent 15 thousand rupees in making the whole movie Raja Harishchandra? Today, the biggest award of Indian cinema is given on his name to honour him. 'The Dadasaheb Phalke Award' is an annual award given by the Government of India, to the devout cinema personalities for their lifetime contribution in the field. Even, in 1971 a postage stamp bearing his face was released by India Post to honour him.
9. This award was established in 1969 to commemorate the contribution of Dadasaheb Phalke to the contemporary Indian cinema. It is conferred by the Directorate of Film Festivals, Ministry of Information and Broadcasting, Government of India. In 1969, Devika Rani a first lady of Indian Cinema was the first recipient of this award. The award contains a shawl, cash prize of about Rs. 10 lakhs, a Golden Lotus (Swarna Kamal).
10. The Dadasaheb Phalke Academy gives three awards in the name of Dadasaheb Phalke: Phalke Ratna Award, Phalke Kalpataru Award and Dada Saheb Phalke Academy Awards.
In 1932, the last silent movie 'Setubandhan' of Dadasaheb Phalke was released and later it was released with dubbing. He produced his last film 'Gangavataran' during 1936-37. He made over 95 films and 26 short films in his lifetime and died on 16 February, 1944 in Nashik. His contribution to the Film Industry is remarkable and always be remembered.