Optical Illusion Challenge: Can you find a bunny in the room within 11 seconds?
In this optical illusion image, a bunny is hidden in plain sight in the room. You have eagle eyes if you can spot the bunny in 11 seconds. To put your observation skills to the test, try this optical illusion challenge right away!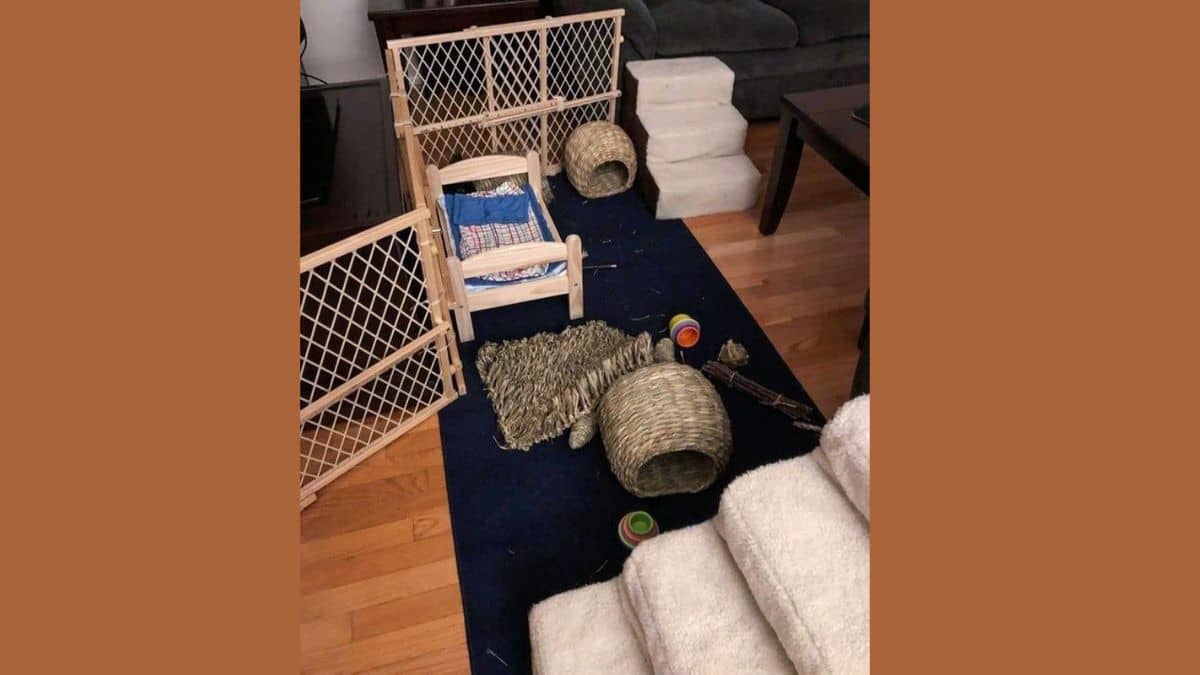 Find Bunny in 11 Seconds
Optical Illusion Challenge: Illusion is derived from the Latin word illusio or illusionem, which means to mock or trick. Therefore, the basic premise of an optical illusion is to deceive the human brain by tricking it.
According to research, optical illusions can help in understanding how the human brain functions.
From the insights gained from studies on the impact of optical illusions on the brain, scientists have been able to identify which areas of the brain are activated when humans engage with optical illusions.
Besides acting as research aids in scientific research, optical illusions also help in releasing stress from our daily lives temporarily and also provide healthy exercise for the brain.
Optical Illusions are also helpful in improving your observation skills.
Would you like to test your observation skills?
Then attempt this quick optical illusion challenge now.
Optical Illusion Test: Can you find a horse in the forest in 8 seconds?
Optical Illusion Challenge - Find the Bunny in the Room in 11 Seconds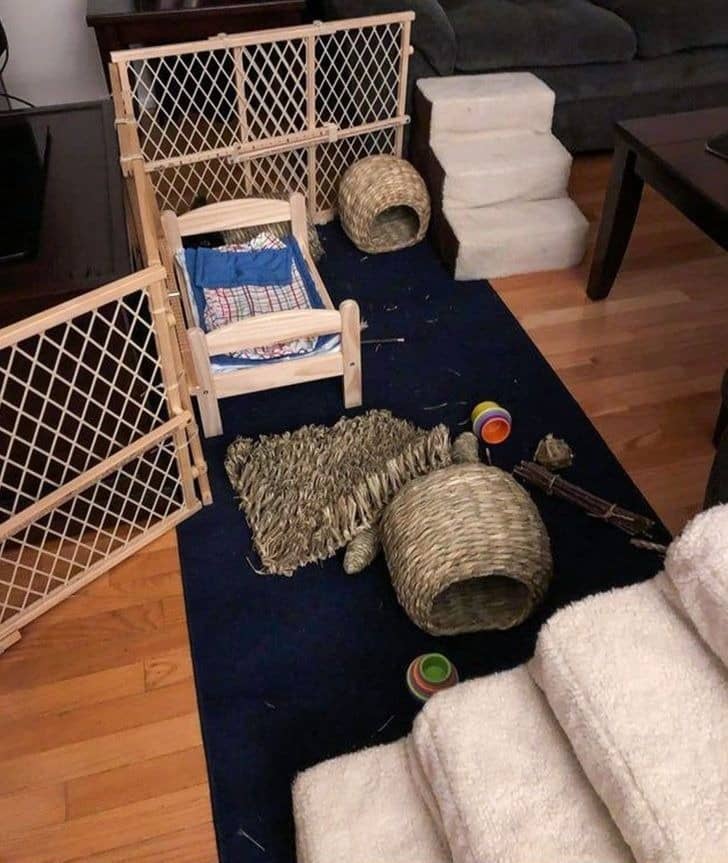 Source: Bright Side
The image shared above depicts a room scene where you are asked to find a bunny within 11 seconds.
It is a good test of your observation skills and the time element further adds to the competitiveness of the challenge.
Optical illusions are one of the most basic ways to assess one's ability to observe and think critically. Although it is thought to be a good way to test your intelligence, there are more advanced methods available.
If you want to know your actual IQ levels, professionally-designed IQ tests are the best way to find out.
Optical Illusion Test: Only a genius can find a caterpillar among sushi rolls in 7 seconds. Can you?
Did You Find the Bunny in 11 Seconds?
The challenge before you is to find a bunny and you have 11 seconds to spot it.
To solve this optical illusion challenge, you must be detailed oriented with good observation skills.
Have you spotted the bunny?
Pay close attention to the image and see if you can spot the bunny in the picture.
Hurry up; time is running out.
Half of the allotted time is already over.
Only four to five seconds are remaining.
The countdown has started.
Tick.. Tock..
5..
4..
3..
2..
1..
And..
The time limit has expired.
Wondering where the bunny is hiding?
Check out the solution below.
Find the Bunny in 11 Seconds - Solution
The bunny can be seen hiding behind the small bed. It is black in colour. If you observe carefully, you can notice its eyes and ears.
Here are some more challenges that you'll love solving:
Optical Illusion Test: Can you find the eagle in the alpine forest within 9 seconds?
Spot The Difference: Can you spot 7 differences within 19 seconds?