Optical Illusion: We were about to present some facts about salamanders but where is it hiding? Can you spot the hidden salamander?
Salamanders are one of the least talked about animals, but today we may make you wonder how amazing these beings are. But hey, you need to first spot the hidden salamander.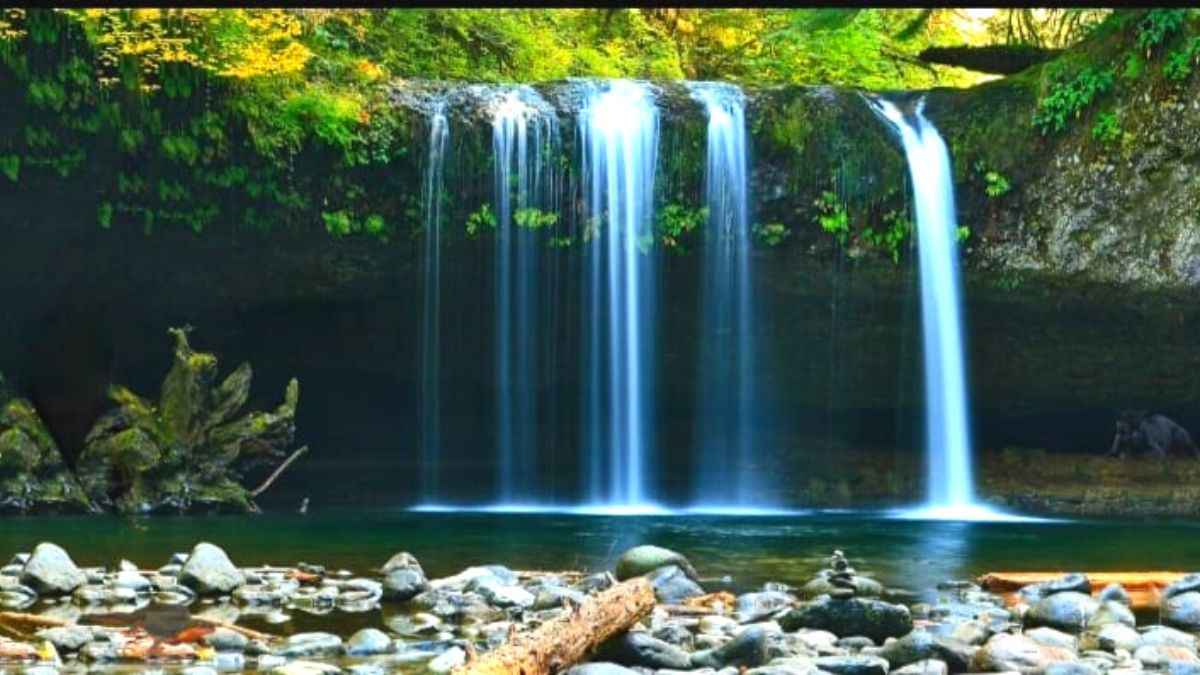 Find the hidden salamander!
Hello readers,
Every now and then we come up with a new challenge and you, like real sportsmen, ace every challenge like a cakewalk. That is when we feel the urge to present unique challenges every day in order to make you have the most fruitful and joyful 5-minute break.
Today, we are going to talk about salamanders! Many folks haven't even heard of the name, and many refuse to have seen them in real life.
Let's do a deal.
We promise to enlighten you with a few exciting facts about salamanders, and you, in return, would have to find the hidden salamander in just 10 seconds. Are you ready?
The very fact that you are reading this line clearly shows that you are all set to begin with the interesting deal we just signed up for. Now, it's time for us to begin with the facts about the least talked about animals, the salamanders!


Interesting facts about Salamanders!
Fact 1:
Salamanders are nocturnal beings. This means that they are most active at night when the whole world sleeps.
Fact 2:
America has more number of salamanders than the rest of the world. Strange, isn't it?
Fact 3:
Salamanders can be poisonous. Yes, taking salamanders for granted is never a good idea. Some species of salamanders can be quite poisonous. Moreover, they can also have teeth.
Hey, three interesting facts are enough to set your mood. Let's start with the challenge now.
The Rules:
The rules are pretty simple and straightforward. All you have to do is set a timer on your phone for 10n seconds. Next, have a look at the picture and start looking for the hidden salamander. Start just when the timer asks you to start and stop just when it asks you to stop. Remember, the real fun in the game is when you play it with utmost honesty. So, are you ready?
Here is the image!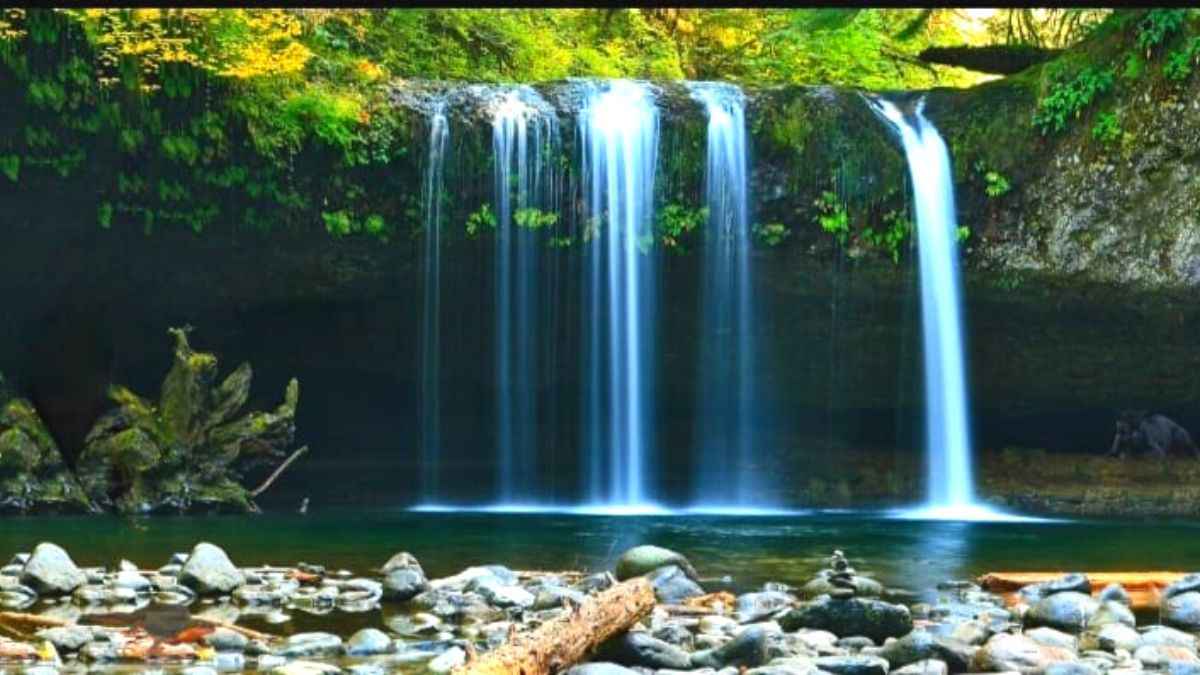 Image Source: Mister Teach (YouTube)
Could you find the hidden salamander? Well, here was the salamander hidden all this while!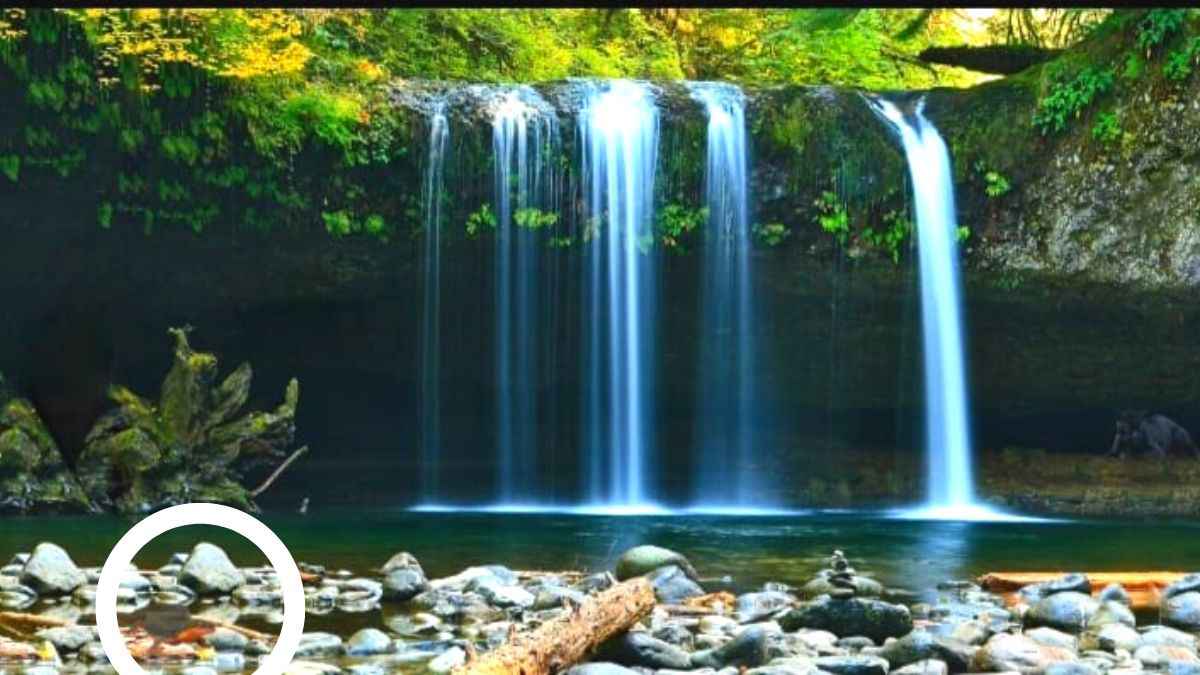 Image Source: Mister Teach (YouTube)
Phew! That was all about the challenge for today.
Let's conclude the blog with two more fun facts about salamanders that might shock you today.
Fact 4:
The term Salamander is derived from the Greek word for Fire Lizard!
There is an interesting story behind the name. The beings started to be called Salamanders when they were seen running out of the logs the beings had been hiding in when the same logs were thrown into a fire.
Fact 5:
Do you know the length of a salamander's tongue?
Well, some salamanders can have a tongue up to 10 times as long as their bodies. Isn't it incredible?
Optical Illusion: Finding a tiger in this image isn't as tough as it seems! Can you spot the hidden tiger in just 10 seconds?