World Wide Web: Invention, History and Uses
The first web browser known as World Wide Web or WWW or W3 is discovered by Tim Berners-Lee in the second half of 1980s. It is basically a system of internet servers that support specially formatted documents. Let us study about World Wide Web in detail whether invention, history, benefits, disadvantages etc. through this article.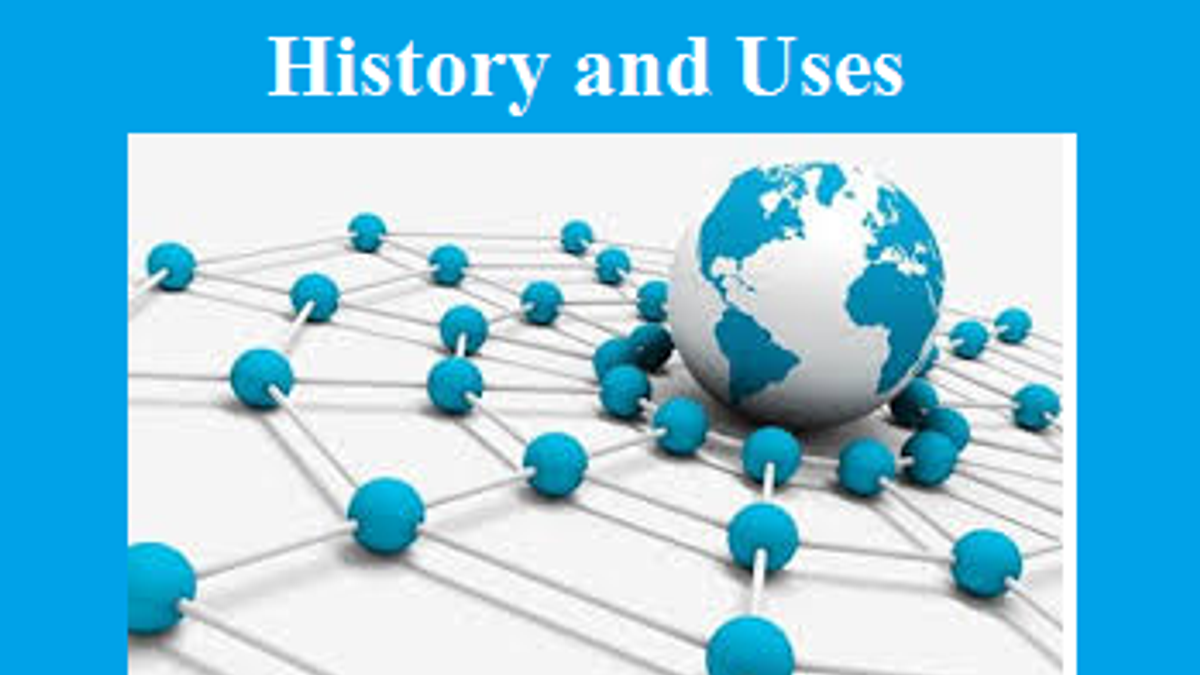 World Wide Web: Invention, History and Uses
No doubt in our life internet plays an important role. For a bit of information these days we are dependent on internet whether to research, manage our money, search for jobs, keep in contact with loved ones across the country etc. Business world is mostly dependent on internet, financial transactions are handled in seconds, and communication is instantaneous. Even governments also rely on internet to manage their daily operations etc. The World Wide Web is the most important tool in the internet as without it is very difficult to connect with each other. With the help of linkages WWW can be done in the ages. Let us study in detail about World Wide Web through this article.
What is World Wide Web?
It refers to hypermedia using Hypertext Mark-up Language or HTML. It is also known as WWW or W3. Any word in a hypertext document can be specified as a pointer to a different hypertext document where more information pertaining to that word can be found. In fact the reader can open the second document by selecting the word using various methods on the interface, in a mouse based system. When a user would probably place the mouse over the word and click the mouse button, the part of the linked document which contains information will be displayed.
WWW is also known as Web which is an information space where documents and other resources of web are identified by the Uniform Resource locators URLs like https://www.example.com which may be interlinked by hypertext and are accessible through internet. WWW resources are accessed by the users through a software application known as web browser.
What happens on internet in 1 minute?
So, we can say that the World-Wide-Web uses hypertext over the internet and the linked documents may be located at different internet sites. WWW also consists of different text formats and different methods of organising information. It is the main method to access to Internet resources. Special index documents have been created in the World Wide Web information space and these can be searched for given keywords. And the result will be a new document which contains links to documents selected from the index.
Do you know what is hypertext?
It is a text which is not constrained to be linear. Hypertext means that it is a text which contains 'links' to other texts. This term was coined by Ted Nelson around 1965.
History of World Wide Web?

Source: www.in.pinterest.com
In 1989, while working at CERN, Tim Berners-Lee, a British scientist, invented the World Wide Web (WWW). It was developed to meet the demand for automated information-sharing between scientists in universities and institutes around the world. Do you know that CERN is not an isolated laboratory; it includes approx 17,000 scientists from over 100 countries.
The basic idea of the WWW was to merge the evolving technologies of computers, data networks and hypertext into a powerful and easy to use global information system.
Let us tell you that in March 1989, Tim Berners-Lee wrote the first proposal for the WWW and his second proposal in May 1990. In November 1990, together with Robert Cailliu a Belgian systems engineer this system was formalised as a management proposal. In this document a web of hypertext documents could be viewed by browsers. In 1992 the University of Illinois introduced the first web browser, an online search tool that "surfs" all of the information on the Web, locates matches, and then ranks results.
What is Domain Name System (DNS) and its Significance?
Benefits of World Wide Web
- Availability of information that is you are able to access information from anywhere and also makes friends from across the globe.
- Reduces the cost of divulgation.
- Rapid interactive communication which can be used for different services.
- Exchange of huge volumes of as well as establishment of professional contact.
- Low cost of initial connection.
- Facilitates the establishment of professional contact.
- No barriers to divulgation.
- Facilitates access to different sources of information, which is continuously updated.
- It has become the global media.
Some disadvantages are:
- Danger of overload and excess information.
- Efficient information search strategy is required.
- The search can be slow.
- It may be difficult to filter and prioritise the information.
- Net also becomes overloaded because large number of users.
- No quality control over the available data etc.
So, World Wide Web is hypermedia using the Hypertext Markup Language or HTML. This unique language will help the user to access information that is to be linked so that when a person selects or clicks on one part of a link their browser automatically finds the designated information. The unique characteristic is that it empowers the users to 'click' on a word and is transported to a related web location.
What is Blockchain Technology?