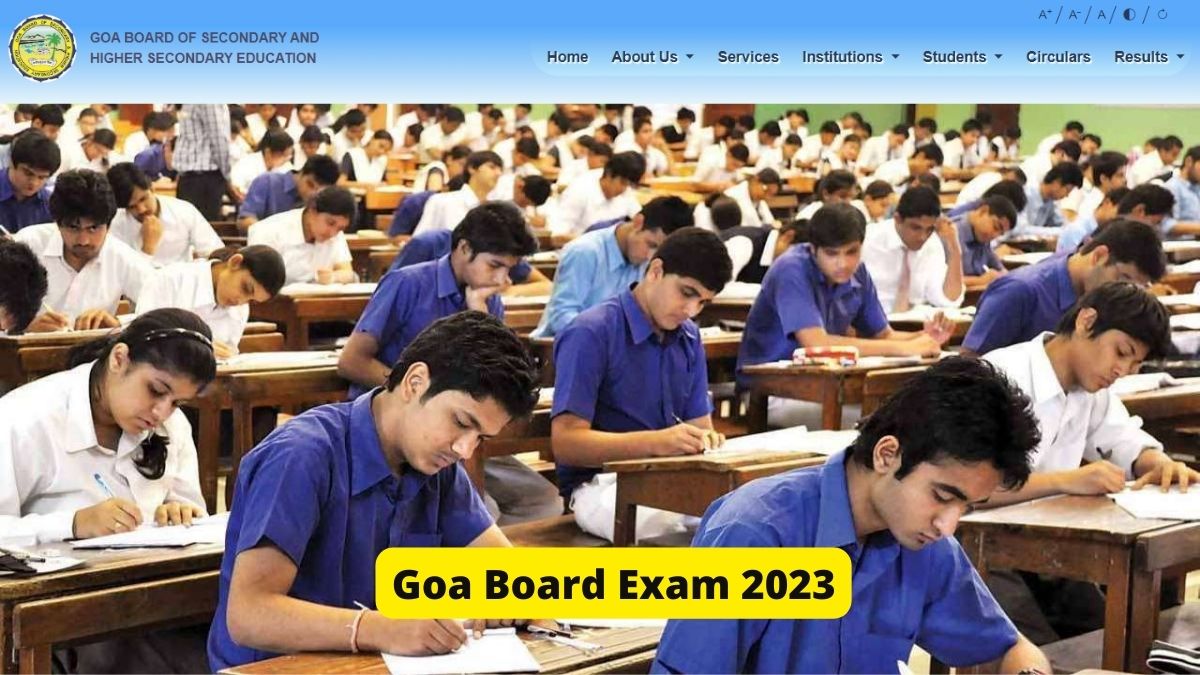 Goa Board Exam 2023: As per the recent updates, the Goa Board of Secondary and Higher Secondary Education (GBSHSE) has issued clarification regarding the absentee in Term 1 and Term 2 examinations. In the official notice, the board said that students of classes 10 and 12 who were absent for the first term exam will be able to appear in the second term examination as a one-time measure.
According to the official circular, several students failed to appear for the GBSHSE Term 1 SSC and HSSC examinations in November 2022 without justifying the reason. However, some students have remained absent on Medical grounds or participation in National Sports events.
Goa Board Exam 2023 Official Notice - Direct Link (Click Here)
Clarification Regarding Absentee in Term 1 and Term 2 Exam
The Goa Board of Secondary and Higher Secondary Education in a circular said that this matter was extensively deliberated in the Examination Committee Meeting dated March 3, 2023, held in the board's office. The decision of the board exam committee is mentioned below:
The official circular further said that if the candidate is absent for Term 1 for any reason, he/she will be awarded zero marks in the first term examination. However, he/she will be permitted to appear in the Term 2 examination as one time opportunity.

Whereas, if the candidate is absent for the Term 2 examination will be treated as absent in that subject and the final result will be announced as needs improvement. The unsuccessful candidates irrespective of the number of subjects with need improvement remarks shall be allowed to appear in the supplementary examination.

The board also decided that the syllabus for the Supplementary Examination of SSC/HSSC from June/July 2023 will be the entire syllabus. No marks of Term 1 and Term 2 examinations will be carried forward in the Supplementary exam.

Whereas the question paper pattern will be the subjective type with the weightage to the content as per the paper pattern that exists in March 2020.
Moreover, the decision of the entire syllabus in the supplementary exam shall be applicable for all the repeater students including unsuccessful candidates at April 2023 SSC and HSSC examination, the official notice further added.
Also Read: Over 8.5 Lakh Students to Appear in West Bengal Class 12 Exam 2023 Tomorrow, Check HS Exam Routine 2023 Here