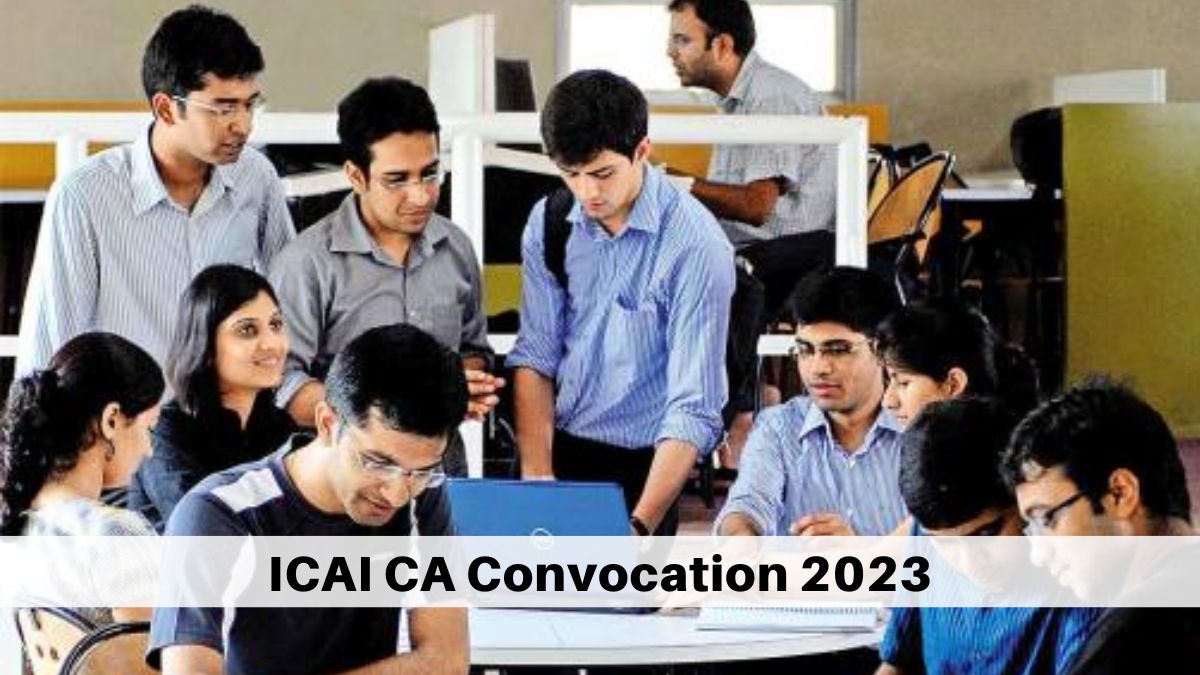 ICAI CA Convocation 2023: The Institute of Chartered Accountants of India (ICAI) organized a convocation ceremony. It was attended by 2,386 graduating Chartered Accountants (CAs) of India. The event was organized at Jio World Convention Centre in Mumbai on January 24, 2023. The convocation was held to grant membership certificates to newly joined CAs.
The ICAI CA convocation 2023 was organised for 14,700 Chartered Accountants, out of which 44 percent were women. A total of 4,305 CAs graduated from the western region comprising Maharashtra, Gujarat, and Goa. In the ICAI convocation, newly enrolled CA members enrolled from May to September 2022 were awarded membership certificates and bank certificates for the CA Final exam held in May 2022.
Inauguration Ceremony of ICAI CA Convocation
Arjun Ram Meghwal, Union Minister of State for Parliamentary Affairs and Culture inaugurated the convocation at the Hyderabad Centre of ICAI. The event was telecast live across all centres.
Addressing students while inaugurating the convocation at ICAI Hyderabad, Minister Arjun Ram Meghwal said, "ICAI has done commendable work in creating awareness and training in the area of GST. 21st century will belong to India in terms of leadership and it is the Chartered Accountants who will lead the country in this century."
Newly Joined CAs Present at Convocation
In Mumbai, the Central Council Members of ICAI who conferred certificates to the newly joined members at the Mumbai convocation. They include CA Dr. Rajkumar Adukia, CA Mangesh Kinare, CA Purushottam Khandelwal, CA Dhiraj Khandelwal, CA Priti Savla, and CA Piyush Chhajed.
CA Murtuza Kachwala, Chairman, Western India Regional Council of ICAI, was also present on the occasion. Coordinators of Mumbai Convocation were CA Mangesh Kinare and CA Priti Savla, Central Council Members of ICAI.
Also Read: Foreign Medical Graduates Demand Refund of FMGE 2022 Application Fee
REGISTER FOR RESULTS UPDATES