10 things which prove you are Delhi University student
Delhi University is not just a university, it's a way of living. Here are few things you will relate to only if you have studied at DU.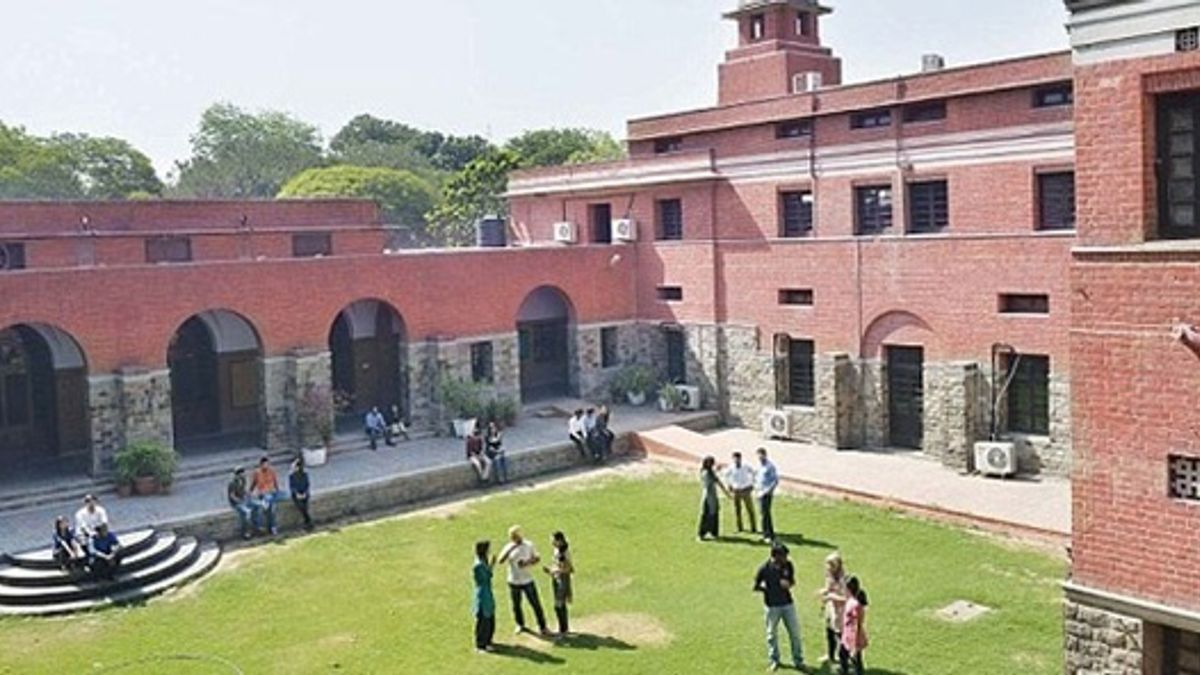 10 things which prove you are Delhi University student
Introduction
There is a reason why so many students in India want to get admission in Delhi University. The varsity offers great all-round development to each of its students and there is just so much to do at the campus and inside the college with arguably the best minds of the country around. The campus, famous for its rich life experiences, has something for every student. Here are things which DU student will relate to:
Societies are almost as important as academics
Delhi University boasts some of the best student societies in the country. From literature to debate to performing arts, there is a society for every kind of talent. In some colleges, it is even compulsory to join societies so you know the college itself attaches importance to the exposure and learning that comes with performance and interaction with people. If you are or have been a DU student, you would be acquainted with the kind of dedication being a society member requires. Society might even overshadow academics at the time of fests, a fact which the society members know all too well.
Bunking classes to go to Kamla Nagar/Satyaniketan
Kamla Nagar and Satyaniketan are famous markets near North and South campuses, respectively and are crowded by students 24*7. They have affordable eating joints and shops for cheap photocopy etc. They are the perfect places to hang out at if attending classes is not on your priority list on any particular day.
Paparazzi outside vishwavidyalya metro station is just impossible to resist
That was sarcasm, of course. The rickshaw waale bhaiyas crowd you as soon as you put your foot outside the metro station. It is too much to handle at times and you literally have to ask them to leave you alone. The e-rickshaw rides are also a very important part of a DU student's life. They are easy, breezy and affordable.
5 marks for attendance are quite important
The plans to secure those five marks do not go down very well along with the plans to bunk classes. This is when proxy comes to rescue because you gotta do what you gotta do. Sometimes professors just ask the students to write their names on a sheet of paper and those are the times perfect for effortless proxy. Where else do you get to do it apart from DU?!
Metro is like second home
The most decorated colleges of DU are in North and South campuses so if you happen to live in any other part of the city, travelling in metro becomes inevitable. And why not? It is an easy and affordable transportation option. The time spend in the metro is sometimes more than that spend in classes.
Assignments must be submitted in time (by hook or by crook)
This essentially means begging seniors for their assignment which you claim to use for 'reference'. Sometimes the reference can be taken from a batch mate's assignment as well. If only they are kind enough to lend it to you. This has a risk of getting caught so you take every precaution, like reframing the sentence they have written so that it doesn't look copied.
You suddenly realize the level and intensity of competition
With the cut-offs as high as even 100 per cent, only the students best at academics make it to the university. You might have been the star at your school but as soon as you enter college, you realize you are just one of the many. Everyone was an office bearer in school or held some important position or was a class topper. You get out of your bubble and realize that things are tougher than you thought they were and making your mark will require an extra effort on your part.
You're always broke
With great power comes great responsibility but the responsibility of spending within limits turns out to be too much for a college teenager. There are many ways to get distracted and the pocket money is less so before even the first 15 days of the month, you are broke and struggling to make ends meet.
Elitism is done away with
Being broke is inversely proportional to your elitist inclinations. You learn to eat at thelas and inexpensive restaurants to save those extra bucks.
You learn not to judge a book by its cover
At Delhi University, you will find students from all kinds of backgrounds studying together. This will make you more inclusive in nature and help you shed all the inhibitions which you had in your mind prior to joining the university.
Conclusion
Every Delhi University students knows it in their heart that the place is special and the experiences gained here cannot possibly be replicated anywhere else.