Lost your job? Then do these 5 things at earliest
Get fired from the company where you have been working for over a month, or a year? Then, do what we are suggesting as soon as possible.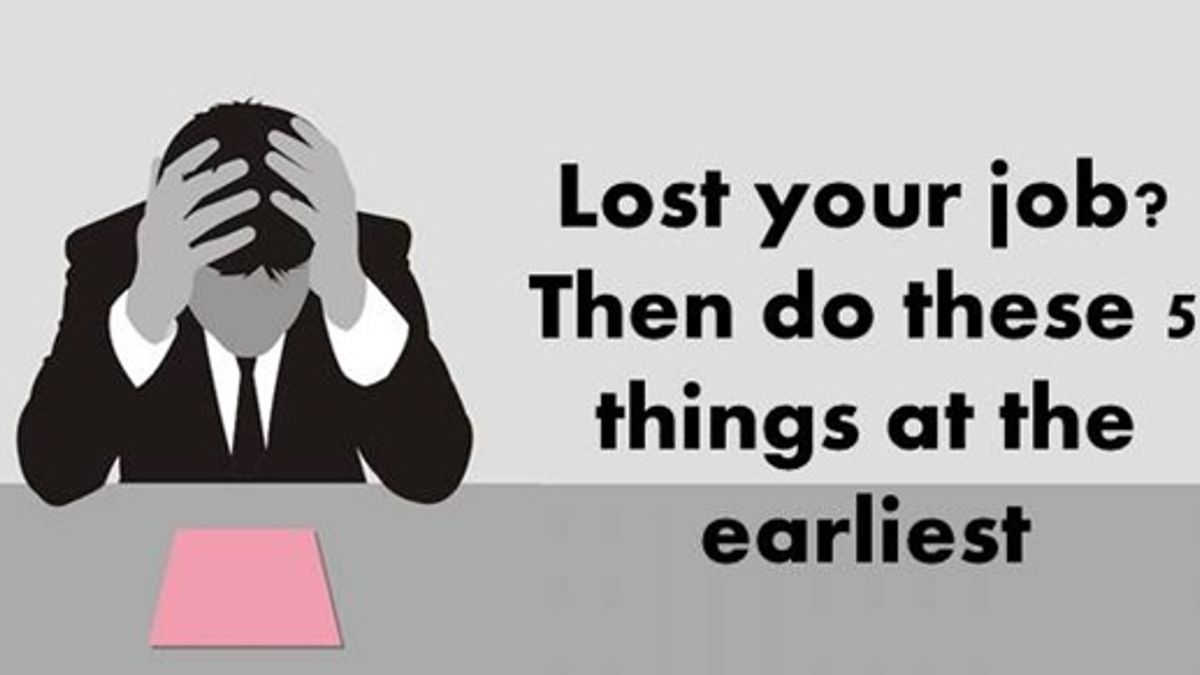 Lost your job? Then do these 5 things at earliest
It's quite painful for one to lose job. One who loses job has to stay at home and remain unemployed for over moths.Sometimes, the continuation of situation drags the professional into state of frustration and financial crunch.
To know what you should do immediately after losing your job, keep the reading continue as here we have enlisted set of task that you need start doing soon after losing your job.
Improve your social and professional networking
LinkedIn, Naukari.com, and other job portal which get you updated with the latest vacancies of the company at a platform has now emerged as major source of information about job opportunities. These job portals gather the latest update about the vacancies and cater the same to its users. On another hand, the professional networking site like LinkedIn enhances your presence in the field you work, connecting you to the people of the same field. This conclusively helps a professional to get a job easily. Improving social and professional network is therefore help in landing a job. So, try to improve, if you don't want to stay at your home.
Think about part time or freelance job
You have passed three, four or more months, staying at home without any job. Now, it's becoming hard for you cope up with financial crunch. You begin thinking 'what could be done' to withstand this contradictory situation. Wait! Don't lose hope and try to search some part time work or freelance job. You would probably get less money. But, it would give you financial help as well as the experience which would definitely help you landing a full time or permanent job.
Try to build career according to your interest
Losing a job is quite painful for everyone at one side. But, on another side, this is an opportunity for you especially when you have been working in the field, reluctantly. Now, you can try your luck and build your career in the field you have been interested and thinking about for long. Though, it may become difficult for you to work, but it would become easy, interesting, and professional growth giving job once you overcome the difficulties of the new place. Get prepared and build your career in the field you have been interested for long, doing some extra efforts.
Identify your skills
Why did they fire me? What wrong have I committed? When will I get another job? When and which company will employ me? Generally, these questions surround professionals who lose their jobs. But, they begin looking for another job without spending sufficient time in identifying their follies and underperformance and begin looking for another job. And they have to face the same situation again when they get employed in other companies. To evade such situation, you need to identify your skills and search the job in the field where your skills are required.
Improve your performance
Don't lose hopes and begin learning how you can improve your performance if you have lost your job. For instance, you are a management professional and you possess good communication skills. But, you have to down your head in shame when you are asked questions from theory and concept of the management. Losing the job is therefore an opportunity for you in a way. Come across the concept, details, information, requirement, concepts, and others according to current trend of the field you have working for a long. This will not only boost and improve your performance but keep you away from frustration, boredom of joblessness.
Conclusion
Losing the job is painful for everyone. After losing the job, the professional have to stay in their houses without work. Sometimes, the professional get frustrated when they couldn't land a job for a length of time. Besides these, they begin struggling with the financial crunch. The situation entirely creates a negative environment for them where it becomes hard for them to overcome the difficulties. Through the article, we have suggested 'What one should do after losing the job' to turn these difficulties into an opportunity.