The one-stop destination for success – SGT University; Where dreams meet reality
SGT University comes up with a wide range of courses for the undergraduates, graduates and postgraduate students. Seek admission and design your destiny the way you want.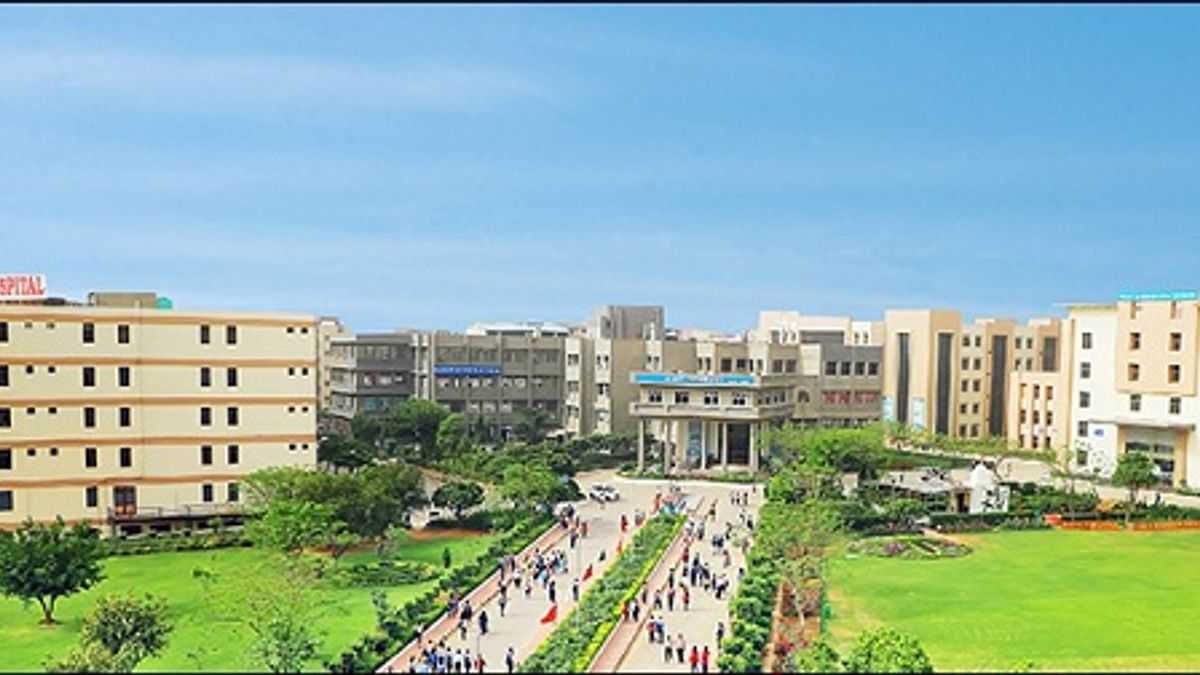 SGT University
SGT University comes up with a wide range of courses for the undergraduates, graduates and postgraduate students. Seek admission and design your destiny the way you want

SGT University is amongst the topmost private universities in India and offers an extensive range of undergraduate, postgraduate and higher specialty courses in Medicine, Dental Sciences, Nursing, Pharmacy, Physiotherapy, Allied Health sciences, Indian Medical System, Law, Hotel and Tourism Management, Fashion Designing, Engineering and other related disciplines. At SGT University commitment to education is a "hands-on" approach. Almost every specialty is catered for, and departments are sub-divided into units each of whichhas a particular expertise in specific areas as well as providing services of a more general nature.

SGT University nurtures every student who seeks admission with all the facilities it has. The modern infrastructure at SGT University extends full support to the students and are focused to invest more in "Nurturing Future Leaders" to produce much more resourceful and productive employees for each level in the organization.There are seventeen faculties in this University with experienced Deans and professors to guide the students and push them towards a better future.

SGT University came into existence in the year 2013 but the seeds for its magnificent growth were sown way back in 2002. With its way to education with the establishment of the SGT Dental College, it made many educational opportunities available to all segments of the society. Moreover, the purpose of entering the world of education was to propagate the message of Shree Guru Gobind Singh Ji, the great philosopher and social reformer which says "spread of learning is the best service to mankind". The main aim behind the establishment of SGT University is to establish a multidisciplinary university that provides opportunities for higher learning and research to students from all over India and to arrange the best faculty to build strength and capability of the students.By providing a stimulating learning environment, we contribute to the betterment of society. SGT University continuously strives to create professionals who act as torchbearers to society and to mankind. With an objective of imparting quality education to its students and attaining academic excellence, it has an impressive line of laboratories, simulation labs, incubation cell, and several industry academia associations which have been set up in collaboration with global leaders. SGT University also has a Corporate Research Centre and can claim of high profile academic associations with the likes of Apple, Laerdal-Jhpiego, SAP NextGen, UNESCO Bioethics, IBM, ORACLE, University of California-Berkley, NSE, CIMA& German Academy for Digital Education.

As the University believes in overall grooming and development of its students, excursion trips form an integral part of its functioning and curriculum. We motivate students to get actively involved in excursion trips organized by the University and thereby help them explore, know and develop oneself into better beings by learning various aspects of self-growth and self-development.

To know more click
Click here for Admission Enquiry…..
Disclaimer: The information provided in this Notification is solely by SGT University., Jagranjosh.com bears no representations or warranties of any kind, express or implied, about the completeness, accuracy, reliability, suitability or availability with respect to the information. Individuals are therefore suggested to check the authenticity of the information.