Success Story and Interview Experience of SBI PO
SBI PO Prelims exam 2018 is going to be conducted in the month of April. The exam is going to be conducted by the bank in three phases namely Prelims and Mains followed by Group Discussion and Interview round.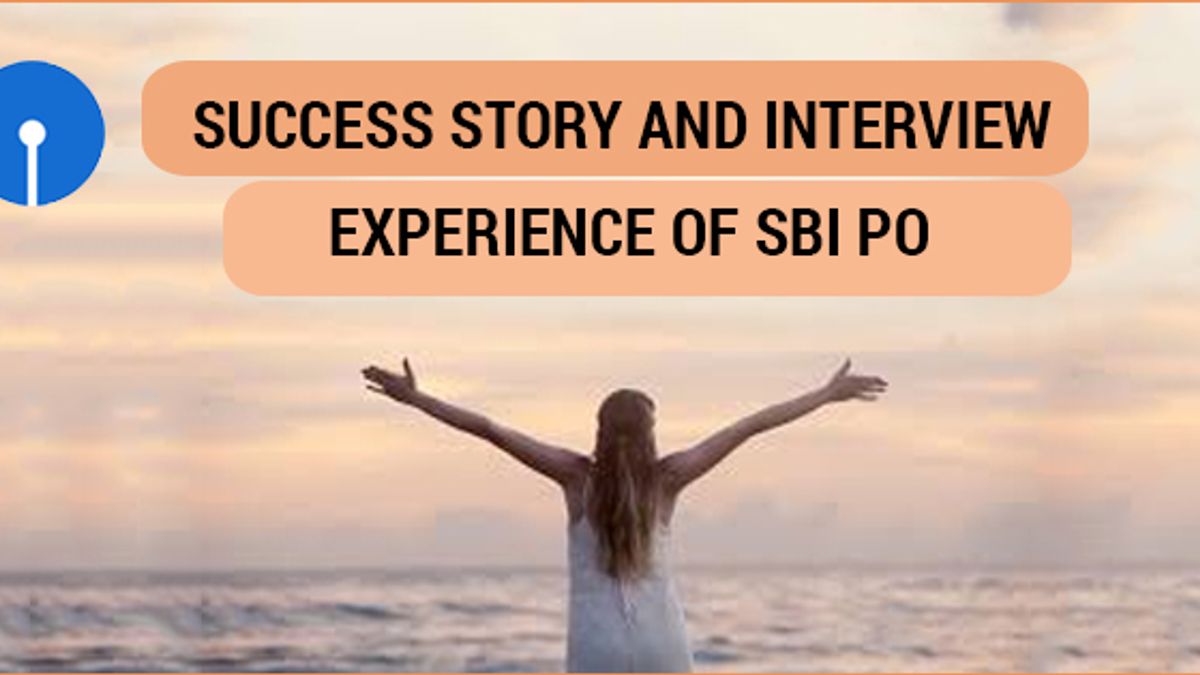 Success Story and Interview Experience of SBI PO
SBI PO examination 2018 comprises of three phases i.e. preliminary examination, mains examination and group Discussion and interview.Here we are providing interview experience of Akhilesh kumar who got selected in SBI as a Probationary officer in 2016.
Name: Akhilesh Kumar
Date of birth- 4th January 1985
Educational Qualification: B. tech (Computer Science)
Earlier Selection: TCS, IBPS Clerk, SBI Clerk,
Final Selection: SBI PO 2016
1. How did you prepare for the interview?
I went through all the topics of current events with a basic concept of banking. As an engineer, I went through some basic technical stuff. I also practised mock interviews with my friends.
2. What questions were you asked in the Interview?
Akhilesh: Some of the questions were
Why did you leave TCS?

Why do you want to join Bank?

Problems about NPA (Non-Performing Asset)

How can you increase the profit of Banks?

Difference between Nationalised and Non-Nationalised bank

What is Repo rate? Why does RBI increase and decrease the same?
I was also asked question related to my home town and hobbies.
Common Mistakes to avoid while preparing for SBI PO Exam 2018
3. What was the attitude of interview board?
Akhilesh: The interview board was highly cordial. At the same time, they were keeping a close watch on my behavioural traits. There were three members on the board including one lady member. I feel that they were impressed by calm attitude.
4. What was medium of interview?
Akhilseh: Questions were asked in both language English and Hindi. I replied in the language in which questions were asked. I think medium does not make any difference. The things that matter the most are your and knowledge and your presentation for the same.
5. How would you advise other to prepare for SBI PO interview?
Akhilseh: I would like to advise all the candidates to keep calm and confident during the interview. At the same time, candidates must be attentive. The interviewer can ask any question related to your hobbies, interest, core subject, banking etc. So have a thorough knowledge of banking, and the subjects you have studied in graduation and post-graduation. They can also ask personal questions. Be yourself and answer confidently. Ultimately, nobody knows everything. It's okay if you are not able to answer few questions.
Salary of Bank Employees after 11th bipartite Settlement
6. What would you advise the readers of jagran josh?
Akhilseh: Jagran josh helped me throughout my preparation. The quizzes provided by them are very helpful. The articles on job profile and service conditions give you a very clear idea about your role and career growth in the bank job. The mock test is par excellence.
SBI Clerk 2018: A Chance to make a dream career
Emerging Bank Jobs: Job Profile and Career as Cyber Forensic Analyst in Public Sector Banks
How to prepare for SBI PO exam 2018 along with full-time job?