The art which no one can teach but feel; Physiotherapy
Faculty of Physiotherapy made its way to the Shree Guru Gobind Singh Tricentenary University in the year 2013.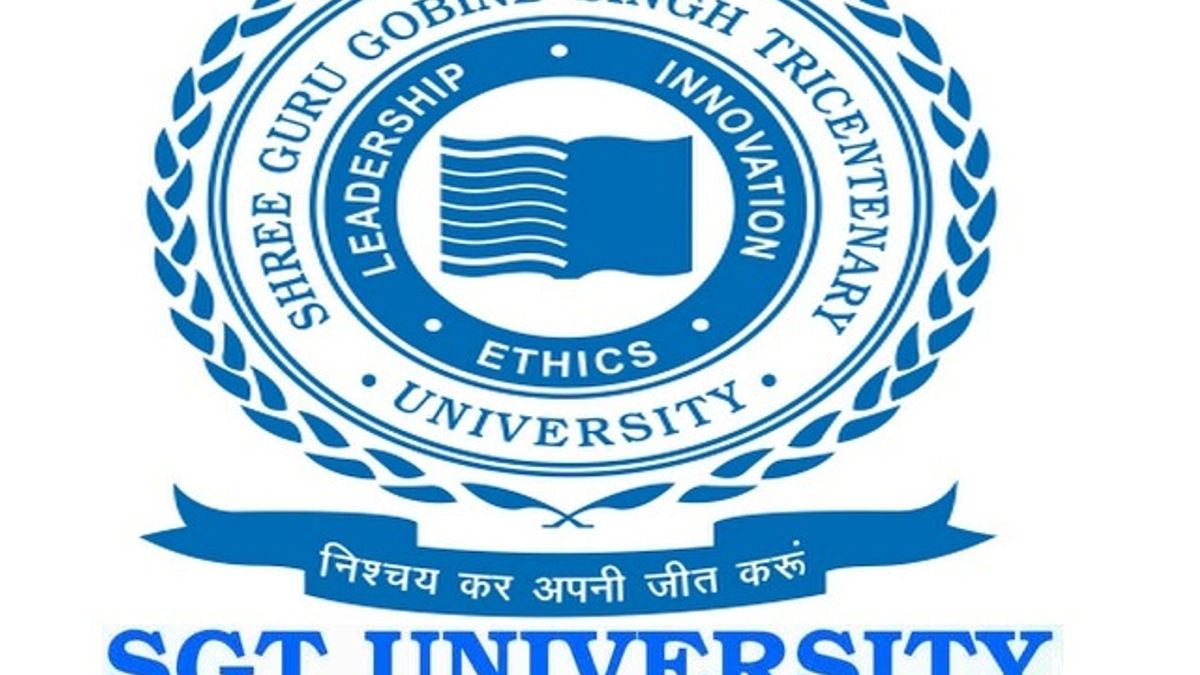 The art which no one can teach but feel; Physiotherapy
Faculty of Physiotherapy made its way to the Shree Guru Gobind Singh Tricentenary University in the year 2013. Physiotherapy is one of the most popular courses in modern medicine worldwide. It is a health caring profession that views human movements as central to the health and well being of the people. SGT University is also a member of Indian Association of Physiotherapy. The Faculty of Physiotherapy added another feather in its cap with the inclusion of a Ph.D. course in Physiotherapy in 2014.
The core skills used by Physiotherapist include manual therapy, therapeutic exercise and the application of electrotherapeutic modalities. Physiotherapy is a branch of science which aims at the preservation, enhancement, or restoration of movement and physical function impaired or threatened by disability or by any other disease process. Physiotherapists are key players in the health care system today. They help in restoring and improving movements, keeping patients healthy, fit and active thereby improving the quality of life. They also play an important role in avoiding surgery and long term use of medications.
Why Physiotherapy at SGT University?
Faculty of Physiotherapy is a department that focuses on opportunity and achievement, a place where students are encouraged and supported to excel. With the effortless support of its expert and qualified faculty members, visionary management and excellent infrastructure entrench perseverance and a never-say-tired spirit from academics to co-curricular activities is in the heart of every student that is not only making them good physiotherapists but also good human beings.
At SGT University, students are provided with scholarships that have excellent academic records and outstanding achievements
The curricula followed is innovative and job oriented
A strong Advisory board acts as a guiding force for all-round development of the Institute
100% placement assistance is provided to the students having a strong academic record
Collaboration with renowned hospitals and organizations for students training and Internship programe
The Course Curricula of Faculty of Physiotherapy is specially designed to bridge the skill gap and make the students ready for the industry
Students are given intensive training in employability skills and are also indulged in Personality development classes
Student exposure
Students are provided Industrial internships
Hands-on practice with real patients at SGT Hospital
Industry exposure through visits, inviting renowned physiotherapists/experts to deliver lectures/seminars
Career Prospects
At SGT University, students are given ample opportunities to enhance their skills at the industry level. There are many fields where a physiotherapist can excel namely –
Physiotherapists can practice in many Government Hospitals
Private Hospitals
Practice privately
Health and Wellness clinics
Health institutions
Physiotherapist with various sports teams
Geriatric core homes
Physiotherapists are also involved in medical-legal field serving as an expert and performing peer reviews
The vision and mission of our university have added thrust to research and the department is well on the way to make its mark as a world-class institution of learning, research, and quality patient care.
SGT University has long been distinguished for excellence in professional education. The University is home to some of the top ranking institutions across diverse disciplines and excellence.
Click here for Admission Enquiry…..
Disclaimer: The information provided in this Notification is solely by SGT University., Jagranjosh.com bears no representations or warranties of any kind, express or implied, about the completeness, accuracy, reliability, suitability or availability with respect to the information. Individuals are therefore suggested to check the authenticity of the information.