Streams and Different Courses to Pursue After Class 10th
Selection of the right stream/course after class 10th depends upon a student's aptitude, interests and a lot on his academic scores. Varied options can help him find one choice that matches his skill set the best.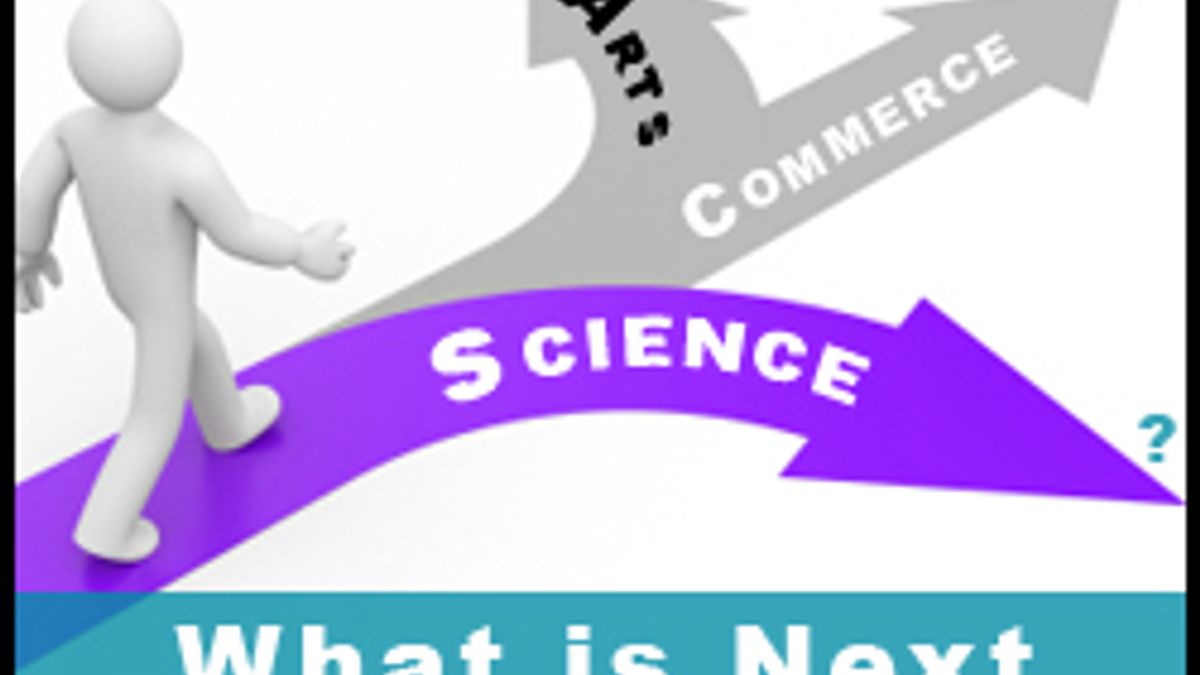 Streams and courses after Class 10th
After passing class 10 board exams, the next big task for students is deciding the right stream or course to choose in next level of studies. Though most of the class 10 students must have decided the stream or course to pursue after 10th even before the declaration of results of their board examinations, still there would be some students who are confused about the choice of right course. Actually, selecting the right course after class 10 is not an easy task as it will affect your prospective career. For a successful career, careful planning and a well carved path are a must. The selection of the stream/course after class 10th depends upon the student's aptitude, grade and marks. But the most important factor is one's keen interest in the subject and the purpose for selecting the course.
For all those students who are struggling with the selection of an appropriate option, this article will be very helpful to find out the different streams and possibilities after Class 10th.
1. Streams/subjects after class 10:
Students who want to continue with the school education, i.e., senior secondary level (Classes 11th, 12th), then they can choose any of the streams listed below:
Science Stream with Mathematics / Biology / Computer / Bio-Math
Commerce Stream
Arts or Humanities Stream
(i) Science Stream with Mathematics/Biology/Computer/Bio-Math: In this stream, students have to study Physics, Chemistry and English as the mandatory subjects whereas out of Biology and Mathematics, they can choose one according to their interest and career plans. Students having Mathematics (for PCM) can further apply for engineering courses or B. Sc in any of the Science subjects except Biology. However the students opting for Science stream with Biology, i.e., PCB can either go for Medical Professional Courses (M.B.B.S, B.A.M.S or B.H.M.S) or can opt for B. Sc in Biology or Chemistry. In addition the other options are Pharmacy.
You may also study Mathematics and Biology both with Physics and Chemistry being the compulsory subjects. PCMB keeps a lot of options open for getting admission into prestigious institutions in the fields of engineering, medicine, basic sciences and allied fields.
After class 12 in Science stream, a number of lucrative career options are available. To know these options click here.
(ii) Commerce Stream: This stream also provides a wide array of career opportunities. Two subjects are the building blocks of this stream i.e. Business Studies and Accountancy which every student has to study and other two subjects are optional which students can choose from Math, Statistics, Economics, History, Geography, Political Science, etc. however different schools offer different optional subjects.
The courses for which students can apply after passing class 12 with Commerce stream are B.Com, BBA, BMS, BBM, CFA, CA, ICWA, CFP etc. To know the details of various career oriented courses after Class 12 commerce, click here.
(iii) Arts or Humanities Stream: This stream is generally preferred by those students who either find above streams less interesting or difficult. They can enrol in various career oriented courses after passing class 12. There are a lot of attractive career options with lucrative pay for Arts' or humanities' students. To get a compiled list of new aged courses for students from Arts or humanities background, click here.
Tips to help students choose right stream/course after class 10th
2. Vocational/professional courses after class 10:
Apart from these streams which students can opt for their senior secondary school education, students can opt for vocational or professional courses direct after class 10th. These are employment centric courses specially designed for the students who cannot afford further education expenses as these courses require fewer expenses and can be accomplished in less time period.
(i) Industrial Training Institute (ITI): It is a technical job oriented option for the students who have an interest in technical education but their financial condition do not allow them to pursue four year degree course (B. Tech).
ITI is a training program in technical as well some non-technical courses. It covers the training programs in more than 130 different specializations. The minimum period for various ITI courses range from six months to two years. If you can't or don't want to pursue higher education then you can join an ITI course of your choice.
List of some highly preferred ITI courses is given below:
Interior Decoration and Designing
Architectural Draughtsmanship
Computer Operator and Programming Assistant
Electrician
Surveyor
Baker and Confectioner
Mechanic (Diesel)
Mechanic (Motor Vehicle)
Network Technician
Mechanic Computer Hardware
Mechanical Fitters
(ii) Vocational Courses: These are job centric courses. Different courses are available such as Interior Designing, Fire and Safety, Cyber Laws, Jewellery Designing, Fashion Designing and more. These courses can be a perfect option for the students who have financial issues or those who want to start a job and earn money early in their life.
(iii) Polytechnic Diploma courses: Certain underprivileged students and those who are not good at studies often prefer to have a career after Class 10th. In such cases, diploma courses come out to be the best supporting structure. This is a good choice for those who want to pursue a technical degree course like B. Tech or B.E. next as students having diploma courses can get admission into second year of technical degree course through entrance exam.
Since there are many diploma programs available after class 10, students often tend to get confused. They are concerned about the best diploma courses, career prospects associated with them, future scope etc. To clear all your doubts and questions, click here.
(iv) Paramedical Courses: Dialysis Technician, health /Sanitary Inspector, X-Ray technician, ophthalmic technology and Nursing Assistance are some of the paramedical courses that students can choose after Class 10th.
(v) Short-term Courses: Different certificate courses are also offered by various colleges focusing the need of the current generation. Students who want to refine their skills can select these courses although they provide less job opportunities. These courses can be completed within a period of about 3 months, 6 months or 1 year depending on the student's preference.
Click here to know the 5 Best Short Term Computer Courses after Class 10