Job Profile of Rajbhasha Adhikari in Public Sector Banks
IBPS specialist officer mains examination is scheduled to be held on 28th January. Here we are providing job description of Rajbhasha Adhikari.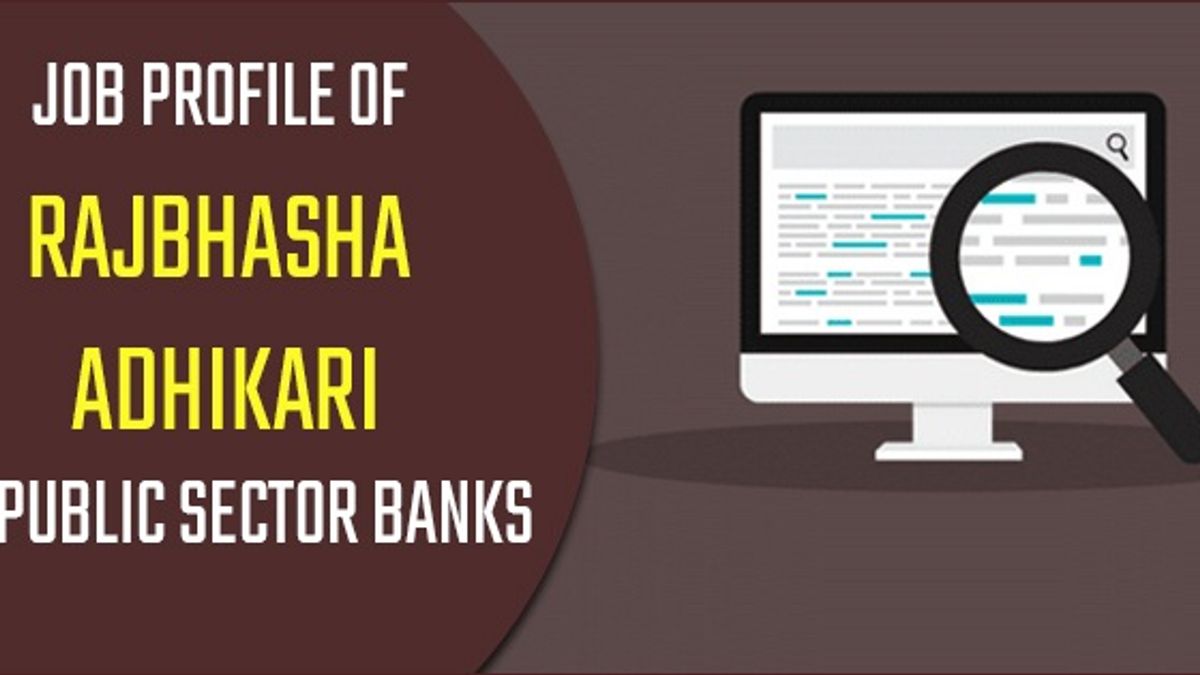 Job Profile of Rajbhasha Adhikari in Banks
Who is Rajbhasha Adhikari?
A Rajbhasha Adhikari or an Official Language Officer in a bank is the official who is responsible for using the official language of the country i.e. Hindi as much as possible in banking operations like in circulars, notices etc. The officer is supposed to well verse in Hindi and Sanskrit so that the use of the language is not neglected in the day to day operations in banks.
Best newspapers for SBI PO Exam Preparation 2018
What does a Rajbhasha Adhikari do?
An official language officer in a bank is responsible for the promotion of Hindi in the bank. The main responsibilities of the officer include the following:
Translation of Documents into Hindi: The main responsibility of a Rajbhasha Adhikari is to translate the official documents of the banks into Hindi. The circulars and notices circulated by the bank among its branches are to be sent in both English and Hindi and it is the Rajbhasha Adhikari who ensures that this is complied properly.
Arranging Training Programmes: The another responsibility of these officers are to conduct regular workshop for the officials of the bank so that they are also used to the official language of the country and use it as much as possible in the daily operations of the bank.
Promotion of Official Language: The specialist officers in the cadre of Rajbhasha Adhikari are recruited for the purpose of complying with the government directive that the official language of the Union should be used in official communications along with English. Rajbhasha Adhikari officers are there to ensure this.
IBPS PO Interview 2018: Importance of your educational background
Who can become a Rajbhasha Adhikari in Bank?
As the job profile mentioned above, it is obvious that knowledge of both Hindi and English is required to do justice to the post. The required qualification for the post is Post Graduate Degree in Hindi with English as a subject in the graduation or Post Graduate Degree in Sanskrit with Hindi or English as subjects in the graduation. The minimum age required is 20 years and the maximum age required in 30 years.
Bank PO vs Bank SO: Which one you should opt for?
A Rajbhasha Adhikari is a specialist officer in a bank and the job nature is almost the same as other specialist cadres such as law officers, HR Officers etc. Basically they are posted at regional offices of the bank and promotional avenues are decent, though not as good as a PO.
Syndicate Bank PO (PGDBF) Exam 2018: How to Crack it?
Salary of Bank Employees after 11th bipartite Settlement