Current Affairs in Short: 09 December 2019
The Ministry of Tourism has recently announced that it has identified 'Rural Circuit' under the Swadesh Darshan Scheme.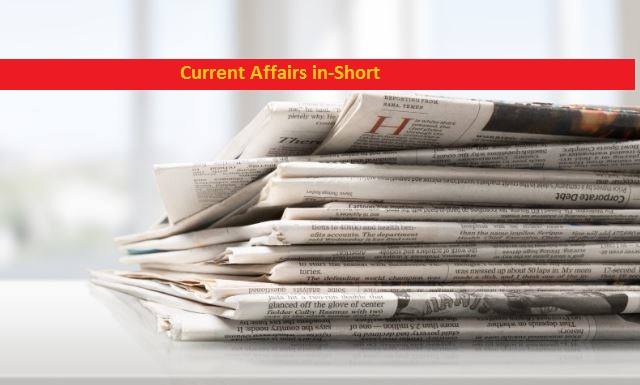 Current Affairs in-short
Aberdeen in Andaman becomes the best police station
• Home Ministry has released the list of top 10 police stations of the country. In this list, Aberdeen police station has declared number one. This police station is located in Andaman and Nicobar Islands.
• Gujarat in second place, Madhya Pradesh in third place, Tamil Nadu in fourth place, Arunachal Pradesh in fifth place, Delhi in sixth place, Rajasthan in seventh place, Telangana in eighth place, Goa in ninth place and Madhya Pradesh once again in tenth place in the list.
• A total of 15,579 police stations were selected from all states. The final list was prepared after feedback was taken from the local people.
Famous Hindi writer Swayam Prakash passes away
• A famous Hindi writer Swayam Prakash passed away recently in Mumbai. He was 72.
• He was awarded the Bal Sahitya Akademi award by the Sahitya Akademi for his book 'Pyare Bhai Ramsahay', published by the National Book Trust.
• He was also awarded prestigious Pahal Samman, Bhavabhuti Samman, Katharam Samman, Vanamali Award.
First Polio case reported in Malaysia in 27 years
• It is for the first time in the past 27 years when a polio case was reported in Malaysia. A case of a three-month-old infant was recently diagnosed with Polio in Malaysia.
• As per the Malaysian Government, the last Polio case was reported in 1992 in the country. However, Malaysia was declared Polio free in the year 2000.
• The Polio disease has no medical cure but it can be prevented through vaccination.
Ministry of Tourism has identified "Rural Circuit" for Swadesh Darshan
• The Ministry of Tourism has recently announced that it has identified 'Rural Circuit' under the Swadesh Darshan Scheme.
• Two projects, one for Bihar and another for Kerala have been sanctioned yet.
• This project is being developed by the Ministry to promote India's tourist destinations to increase tourist footfalls.
UP Govt approves 218 Fast Track Courts
• The Uttar Pradesh government has approved the opening of 218 new fast track courts in the state. Among these, 144 new courts will hear only rape cases while 74 courts will hear Posco Act cases.
• Uttar Pradesh Law Minister Brajesh Pathak said in a press conference that 42,389 POCSO and 25,749 rape cases are pending in the state.
• As per the announcement, 60% of the expenditure on the formation of these courts will be handled by the Central Government and 40% by the State Government. Each court will cost Rs. 75 lakh.