'Doodle for Google' 2019 winner announced, Arantza Pena Popo wins contest
"Doodle for Google" is an initiative by Google which provides K-12 students an opportunity to showcase their creativity.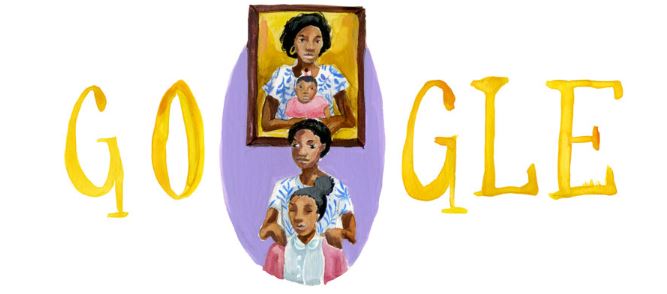 Image Source: Google.com
'Doodle for Google' 2019 winner's name has been announced by Google. Arantza Pena Popo of Georgia won this contest. She won the first prize for her Doodle titled "Once You Get It, Give It Back." Google awarded Arantza with a USD 30,000 college scholarship and a USD 50,000 technology award for her school.
Google started a contest named "Doodle for Google" early this year which gives K-12 students the opportunity to showcase their artwork featured on the Google homepage alongside other prizes. Google's judges selected Arantza Peña Popo as the 2019 Doodle for Google winner out of over 2,22,000 students.
Arantza Pena's Doodle
Arantza's Doodle was inspired by one of her family photo of her mother and younger sister. The framed image in the background is based off the family photo, while the two older women in the foreground represent Popo's (pictured in blue) desire to one day take care of her own mother.
Also Read | Vikram Sarabhai: Honoured by Google Doodle, Know everything about him
Also Read| Know who Muthulakshmi Reddi is, Google Doodle celebrates her 133rd birthday
What is "Doodle for Google" Contest?
It is an annual contest open to students in grades K-12. Google invites students to create their own Google doodle for the chance to have it featured on Google.com, as well as win some great scholarships and tech packages for their schools.
Why this contest?
According to Google, such contests are meant to surprise and delight people when they visit Google.com. Doodles are generally dedicated to some of the most brilliant, talented, and passionate people throughout history. Doodle for Google offers students K-12 an opportunity to display their own artwork on Google.com.
Prizes for National Winner
• Artwork by the National Winner will be displayed on Google.com for one day.
• He or she will receive a USD 30,000 college scholarship; and,
• A technology package worth USD 50,000 for his/her school/non-profit organization; and,
• Google headquarters' trip in California; and,
• A Google hardware; and,
• Fun Googley swag
Also Read | Jammu & Kashmir to host first ever Global Investors Summit