Forex Reserves to hit USD 400 Billion: Impact on Indian Economy
The fact that India's position of having about enough resources to cover only three-weeks of imports in 1991, to have sufficient forex reserves to cover roughly eleven months of imports is an outcome of well executed policies of the RBI and the Union Government.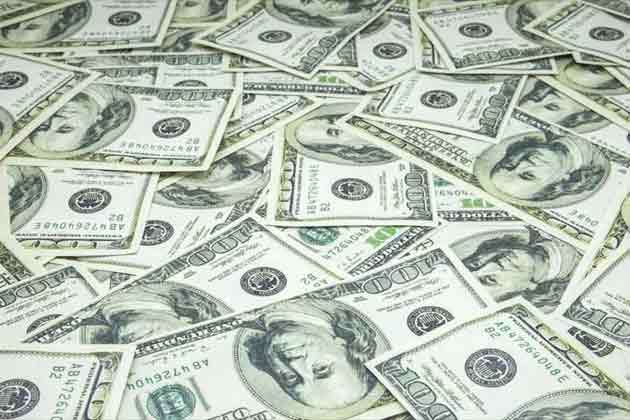 Forex Reserves to touch USD 400 Billion: Impact on Indian Economy
In a recent report, the leading global financial firm Morgan Stanley estimated that India's foreign exchange (forex) reserves, for the first time, are expected to touch USD 400 billion by the week to 8 September 2017. Indeed, when adjusted for forward positions Indian forex reserves are already touched USD 407 billion. In the report, which was released in early August 2017, Morgan Stanley mentioned that surge in the reserves is driven mostly by robust capital inflows and weak credit offtake.
It is against this context, it is pertinent to understand the reasons behind the recent surge and its implications.
India's foreign exchange reserves have grown significantly since 1991. The reserves, which stood at USD 5.8 billion at end-March 1991, touched the USD 100 billion mark in December 2003. In April 2007, India joined the USD 200 billion club and reached the level of USD 300 billion, on a consistent basis, in 2013. Since then, there is no look back, and, in a span of four years, the RBI could accumulate nearly USD 100 billion dollars. As per the data released by the RBI on 4 August 2017, the forex reserves surged by USD 1.536 billion to touch a new record of USD 392.867 billion by the week ending 28 July 2017.
Reasons behind the surge in India's forex reserves are-

• Favourable BoP: As per the Economic Survey 2016-17 (Volume II), India's balance of payments (BoP) situation, which was benign and comfortable during 2013-14 to 2015-16, further improved in 2016-17. This was largely as a result of low and falling trade and current account deficits (CAD) and moderate and rising capital inflows.
• Narrowing trade deficit: Reflecting the slowly improving world economic situation, India's exports turned positive at 12.3% in 2016-17 after an interregnum of two years. This, along with a marginal decline in imports by 1.0% resulted in narrowing down of trade deficit to USD 112.4 billion (5% of GDP) in 2016-17 as compared to USD 130.1 billion (6.2% Of GDP) in 2015-16.
The trend is continuing in the FY 2017-18 also. In the Q1 of FY 2017-18 (April-June), there was double digit export growth at 10.6%, with export growth continuing to be in positive territory continuously for the last eleven months.
• Narrowing Current Account Deficit: The current account deficit (CAD) narrowed down progressively to 0.7% of GDP in 2016-17 from 1.1% of GDP in 2015-16 led by a sharp contraction in trade deficit which more than outweighed a decline in net invisibles earnings.
• Rise in capital flows: Though the net capital inflows were slightly lower at USD 36.8 billion (1.6 per cent of GDP) in 2016-17 as compared to USD 40.1 billion (1.9 per cent of GDP) in the previous year, mainly due to fall in NRI deposits, the Gross FDI inflows to India increased significantly to USD 60.2 billion in 2016-17 from USD 55.6 billion in 2015-16.
• Low credit takeoff: As per the Economic Survey 2016-17 (volume I), withdrawal of legal tender status of Rs 500/- and Rs. 1,000/- bank notes on 9 November 2017 (demagnetization) had an impact on the credit takeoff. During 2016-17, gross bank credit outstanding grew at around 7% on an average. The average gross bank credit to industry contracted by 0.2 per cent in the FY 2016-17.
Impact of surge in forex reserves

Holding foreign exchange reserves entails both benefits and costs. While the surge in reserves can provide liquidity buffers, smoothen external shocks and potentially avoid disruptive output adjustments, it would also put appreciation pressures on the rupee and could lead to excess liquidity, which in turn would create challenges for the RBI to manage its monetary policy.
Some of the benefits to the economy due to increase in forex reserves are –

• The ability to absorb shocks from external sources and the volatility in the global economy will increase. In fact, Indian policy makers started focusing on the accumulation of forex reserves to avoid East Asian financial crisis-like situation that suffered adversely due to the flight of capital in South Korea, Malaysia, Indonesia in 1997. The fact that India's position of having about enough resources to cover only three-weeks of imports in 1991, to have sufficient forex reserves to cover roughly eleven months of imports is an outcome of well executed policy.
• The component of the short-term debt in the overall external debt is set to decline. This impact the economy in a positive way as the long-term debt comes with a lesser interest rate when compared to short-term debt.
• The 'excess reserves' will be utilized for undertaking currency swaps and extending lines of credit. They will be also utilized for contributing to the multilateral bodies like the International Monetary Fund (IMF) that will help India in deepening soft power.
• The surge in forex reserves will lead to an appreciation of the value of the rupee. Strong rupee will help India in reducing the import bill. As India imports around 70% of crude oil, the reduced energy bill will help in curtailing the inflation.
Despite the above mentioned benefits, the surge in forex reserves is not without its drawbacks. Some of them are mentioned below.
• The appreciation of the rupee is likely to have an adverse impact on India's exports, more specifically on the 'invisibles' like BPO as third world countries will be ready to offer the same services at cheaper rates to the developed countries.
• As the RBI holds the foreign exchange reserves, mostly in the form of low-yielding short-term US treasury (and other) securities, which attract a very low interest rate, forex accumulation also involves incurring some opportunity costs beyond a certain limit. Moreover, as the demand for financial resources to support developmental projects is always greater than the available supply in India, it is not completely justified to keep these precious funds unemployed for a longer period.
What is the way forward?

Experts believe that India has accumulated more excess reserves than necessary to avoid any unforeseen financial calamity in the near future. Moreover, as the opportunity cost of reserves holding is high for the RBI, the regulator must explore alternative uses of the excess reserves such as investment in infrastructure, re-capitalisation of public sector banks, investment in overseas financial markets or repayment of costly external debt.
Conclusion

The RBI has already intervened in the currency markets in both spot and forward market to the tune of USD 3 billion and USD 17 billion, respectively, as of June 2017 to regulate the value of the rupee vis-à-vis the US dollar. Besides exploring the ways to use the excess forex reserves, the RBI, in the meantime, should devise methods to calculate the optimum level of forex reserves that India should maintain taking in view the short-term and long-term exigencies.