Sanjiv Bhatt sentenced to life imprisonment in 1990 custodial death case
Sanjiv Bhatt was found guilty by Jamnagar Court in a 30 year old custodial death case and sentenced him to life imprisonment. He has been behind the bars since September 2018.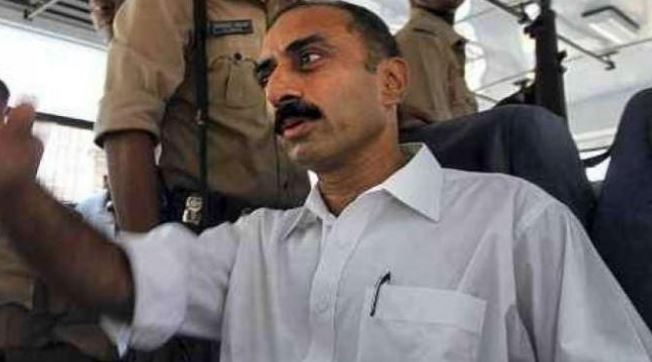 Image Source : PTI/FILE
Sanjiv Bhatt, an ex-Gujarat-cadre IPS officer, who was sacked from services in 2015, has been sentenced to life by Jamnagar court today. He was found guilty in a 30-year-old custodial death case. Another police officer Praveen Singh Jhala has also been sent to prison for life.
Sanjiv Bhatt was posted as the additional superintendent of police in Jamnagar when this custodial death case was happened in year 1990. When communal riots were occurred in Jamjodhpur town, he had detained around 150 people. One of the detained persons had died after his detention by police.
Supreme Court refused to entertain Bhatt's plea seeking examination of 11 additional witnesses in the case last week. The sacked IPS officer had moved the apex court saying that examination of these 11 witnesses was crucial for arriving at a just and fair decision in the case.
Bhatt was accused in the 1989 custodial death case during his tenure. He was posted as the additional superintendent of police in Gujarat's Jamnagar at the time of the incident. According to the prosecution, Bhatt had detained more than hundred persons during a communal riot there and one of the detainees had died in hospital after he was released. He was suspended in 2011 on charges of remaining absent from duty without permission and misuse of official vehicles, and later sacked in August 2015.
What was the case?
• Sanjiv Bhatt had arrested Prabhudas Vaishnani along with 133 others for rioting and other offences during a bandh call in view of BJP leader L K Advani's Rath Yatra.
• Vaishnani was badly beaten up during his custody and later succumbed to injuries. Vaishnani's brother Amrit had lodged a complaint against Bhatt and five other policemen.
• Bhatt was sacked in 2015, but he approached the SC alleging that although nearly 300 witnesses were listed by the prosecution, only 32 were actually examined in trial, leaving out many crucial witnesses.
• Justices Indira Banerjee and Ajay Rastogi of vacation bench dismissed the plea saying that a three judge bench has already passed an order of dismissal on a similar plea and therefore it cannot interfere. On May 24, a bench of Justices Arun Mishra, B R Gavai and Surya Kant had dismissed a petition filed by another accused in the case.
• In 2011, Bhatt filed an affidavit in Supreme Court accusing then chief minister Narendra Modi of complicity in the 2002 riots. The court appointed SIT but gave clean chit to Modi.
• In year 2015, Sanjiv Bhatt was sacked from police services on the ground of unauthorized absence. Supreme Court also dismissed his plea for constituting an SIT for cases filed against him.
• On 20 June 2019, he was sentenced life imprisonment by Jamnagar court.
Also Read: International Yoga Day 2019: PM Narendra Modi will perform Yoga in Ranchi