Azim Premji Biography: Family, Net Worth, Foundation and Awards
Azim Premji is an Indian Business tycoon, investor, philanthropist and a chairman of Wipro Limited. He is a generous billionaire and first person in India who has signed The Giving Pledge. Let us study Azim Premji, his biography, education, family, career, net worth, foundation, awards and honours etc. through this article.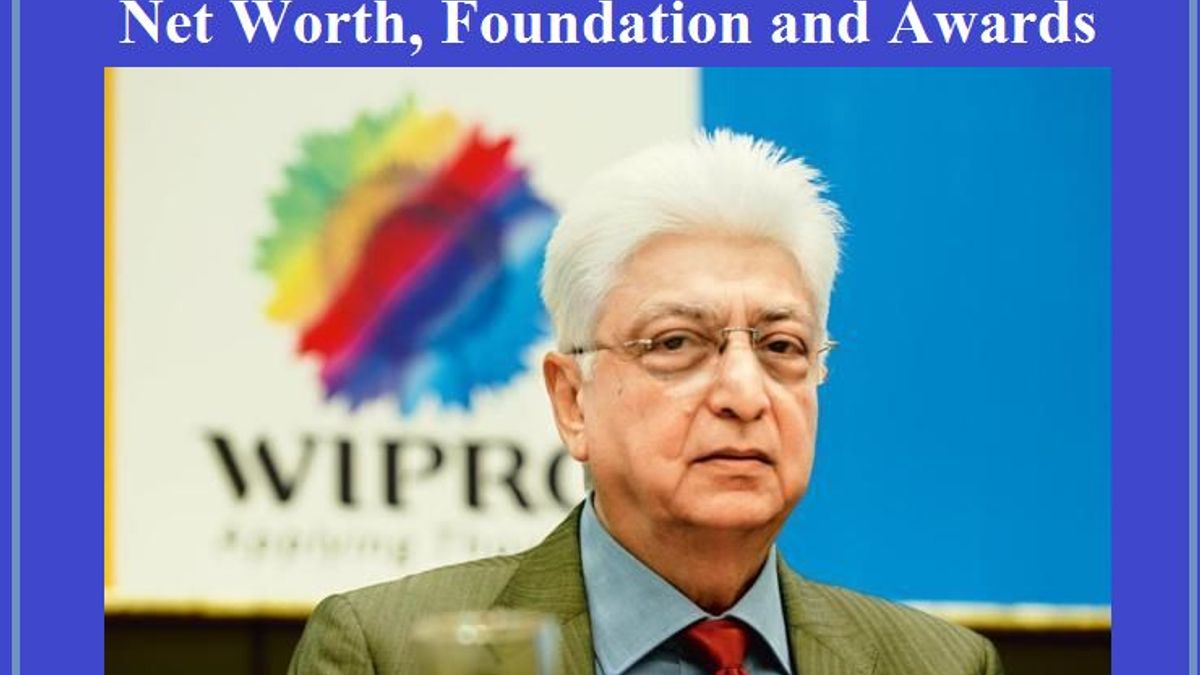 Azim Premji Biography
Born: 24 July, 1945
Place of Birth: Bombay Presidency, British India
Also Known as: Azim Hashim Premji
Residence: Bangalore, Karnataka, India
Father: M.H. Hasham Premji
Spouse: Yasmeen Premji
Children: Rishad Premji, Tariq Premji
Occupation: Chairman of Wipro
Famous as: Philanthropists, IT & Software Entrepreneurs, Business Tycoon
Founder/Co-Founder: Azim Premji Foundation, Mission 10X, Azim Premji University
Website: Azim Premji
As we know that Azim Premji is one of the top Indian business tycoon's. He is a philanthropist and the owner of Wipro limited. In 2010, Asiaweek voted him as the 20 most powerful men in the world. In fact by the Time Magazine he was listed twice among the 100 most influential people. Around 73% Azim Premji owns Wipro. He is the India's third largest outsourcer. Despite all his great achievements he is known for his modest lifestyle and humane personality. Let us study more about Azim Premji, his family, achievements, books, foundations, etc. through this article.
Azim Premji: Education and Career
In 1966, his father died and he gave up the studies at Stanford to look after the family's cooking oil Sunflower Vanaspati business. He was studying engineering at Stanford. Now, the company is known as Western Indian Vegetable Products which dealt in hydrogenated oil manufacturing but later Premji diversified it into bakery fats, ethnic ingredient based toiletries, hare care soaps, lighting products etc. In 1980s, he recognised the importance of the emerging IT field, took advantage of the vacuum left behind by the expulsion of IBM from India and changed the name to Wipro. So, this way he entered in the technology sector by manufacturing minicomputers under technological with an American Company Sentinel Computer Corporation.
Dr. A.P.J. Abdul Kalam – The Missile Man of India
In Silicon Valley, Wipro has an innovation centre which develops new technologies and collaborates with startups. Azim Premji's son Rishad sits on the board and heads the strategy. Also, he chairs industry lobby group NASSCOM. In September 2018, Wipro won a landmark $1.6 billion, 10 year contract from Alight Solutions of Illinois. According to Forbes at present his real time worth is around $ 21.8B. He is very humble and down to earth personality.
Azim Premji: Philanthropist
He is also very generous philanthropist as in 2011 it was reported that he contributed a large amount of his wealth in the establishment of the Azim Premji Foundation. It is a non-profit organisation that focuses on the children's education and improvements in them. Do you know he is the first Indian who has signed the Giving Pledge that is he will donate most of his wealth for humanitarian causes?
Azim Premji: Awards and Honours
Several awards and honours are attributed to him are:
- In 2000, he received an honorary doctorate by Manipal Academy of Higher Education.
- Business Week has also recognised him as one of the Greatest Entrepreneurs for making Wipro one of the world's fastest growing companies.
- In 2000, he was ranked among the twenty most powerful men of the world by AsiaWeek and by Time Magazine one of the hundred influential people in the world.
- The Government of India in 2005 honoured him with the Padma Bhushan for his excellence in areas of trade and commerce.
- He got the honorary degree from Aligarh Muslim University on their 58th Convocation Ceremony.
- For his immense philanthropic work he received an honorary degree in 2009 from Wesleyan University in Middletown, Connecticut for his outstanding philanthropic work.
- He received the India's second highest honour Padma Vibhushan in 2011 by the Government of India.
- In 2013, he received the ET Lifetime Achievement Award.
- University of Mysore conferred the honorary doctorate to Azim Premji in 2015.
- India Today magazine ranked him 9th in India's 50 most powerful people of 2017 list in April 2017.
So, now you may have come to know that Azim Premji being a powerful, wealthy person, chairman of Wipro, he is very down to earth. Created foundation to help children in the field of education, signed the Giving Pledge and conferred by various awards and honours.
Baba Amte- Life Achievement and Contribution as Social Activist
Know about India's all time richest Person Mir Osman Ali Khan